Auto Business
News
Mahindra launches the BS6 Alturas G4
The 2020 Alturas G4 gets will be available in 2 variants, the 4x2 AT and 4x4 AT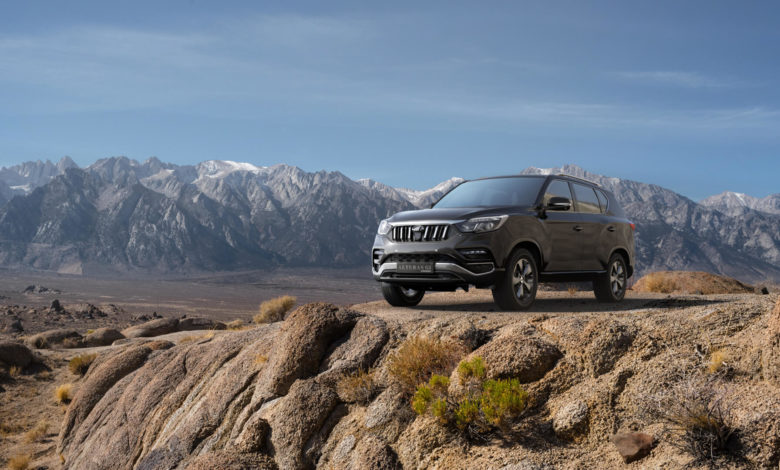 The Indian auto sector is currently in a very weak position, and just yesterday we were made aware of the fact, that for the first time in history, the Indian Auto Industry has sold a full 0 units in the month of April.
Industries all over the country have been temporarily shut down, and this has hurt production and the supply lines drastically. This furthermore has resulted in measly sales but, Mahindra and Mahindra has been brave. They have launched the BS6 version of their flagship SUV, Alturas G4.
Mahindra and Mahindra have taken the current situation into account, and they understand that customers cannot physically travel to dealerships, as dealerships are closed, and non-essential travel is prohibited. To bridge this gap, Mahindra has started online bookings, via which customers from the comfort of their homes, can book a Mahindra vehicle.
The BS6 Alturas G4 starts from 28.69 lakhs for the 4×2 variant and the 4×4 variant is priced at 31.69 lakhs (prices being ex-showroom). The BS6 variant of the Alturas finds itself to be more expensive than the BS4 variant, Rs. 1 lakh more expensive to be precise.
This premium increase does not reflect in any cosmetic updates or mechanical upgrades. The mammoth SUV continues to make use of the 2.2 litre diesel engine, which produces 181 ps, and this engine is coupled with a 7 speed automatic, as standard, no manual transmission is offered. The BS6 Alturas does manage to one up the BS4 Alturas, thanks to its increased fuel efficiency, which is 12.03 kpl, whilst the old one returned a fuel efficiency of 11.5 kpl. Apart from the Altruas making the BS6 jump, nothing else changed with respect to the its exteriors and interiors.
The Alturas G4 is a very well crafted SUV which is dominating from the outside, and on the inside, it sports a very plush interior with Nappa leather upholstery.The 2WD variant comes with an exhaustive list of features, from which the prime ones are a powered driver seat, ventilated seats, an 8.0 inch touchscreen infotainment system, dual zone climate control, a tyre pressure monitor systems, heated wing mirrors, front and rear sensors with a rear view camera. The 4WD variant has a few more upmarket features such as a powered tailgate, a 360 degree camera, a sunroof and ambient lightning.
The BS6 Alturas G4 will be joining the fight with the recently updated BS6 Ford Endeavour and BS6 Toyota Fortuner. The sales figures of the Alturas in comparison to its rivals is typically lesser, and Mahindra would be hoping for that to change with the BS6 Alturas G4.