Auto Business
News
Lamborghini launches the Huracan EVO RWD Spyder using AR
Lamborghini unveiled the Huracan EVO RWD Spyder and it was as close to a physical launch as it can be because of Augmented Reality.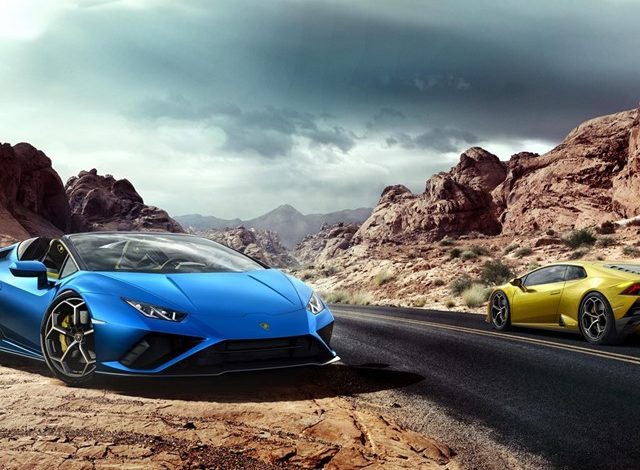 Welcome to 2020, a point where we can now actually hold and witness AR (Augmented Reality) events, and this feels like something out of a futuristic movie. While not much was known about this mysterious new car to be aunched by Lamborghini today, we kinda guessed that it would be the Huracan EVO RWD Spyder. A lil BTS, we were wildly speculating for it to be a sportier Urus as well.
But wait, for the first time, the car is not the subject of the article, the AR technology is, and on the 7th of May, Automobili Lamborghini launched the Huracan Evo RWD. As Coronavirus has forced us into a position where crowds cannot stand together anymore, the idea of using a digital launch event is ingenious and to hold an AR event is extremely impressive. However, android users could not be witness the AR aspect, as this feature is possible only on Apple's AR Quick Look tool.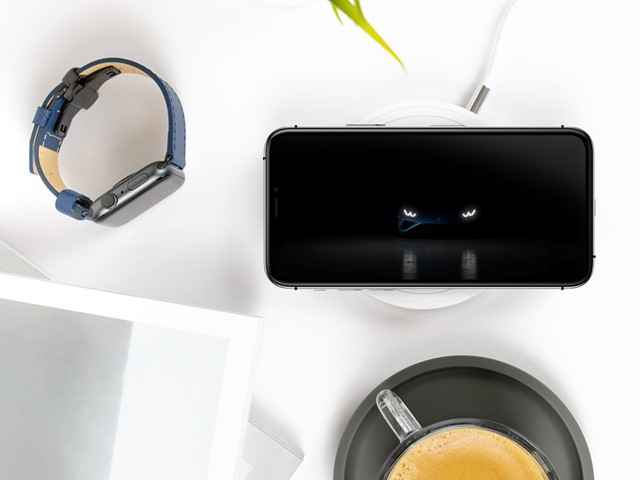 Until now we had often used AR in gaming. We have also witnessed how AR could work in movies (particularly in Iron Man). But, for the first time, we are about to be spectators of a launch event, using AR and it feels funny to actually say this out loud. iPhone or iPad users with iOS 11 and an A9 processor or better, only have to visit the Lamborghini website, tap the 'See in A.R' command, and that will allow you to look at the new RWD Evo Huracan parked in different locations such as driveways, parks or even your living room.
That is not all, you can take a good look at the exteriors by zooming in, and you can even enter the vehicle (virtually) and study the interiors of the sports car. Furthermore, Lamborghini has announced that this AR feature will soon be available for all their bulls. I sincerely do hope that in the coming months, Lamborghini figures out a way to help android users, join in on this joy.
The main event
Now, let's come to the showstopper of this event. Let's actually talk about the elephant bull in the room i.e. the new Lamborghini. The Lamborghini Huracan Evo RWD Spyder (I know it is a mouthful) is the convertible version of the amazingly fun to drive RWD coupe. And just like its coupe sibling, the Huracan Evo RWD Spyder is powered by a 5.2 litre engine, which produces a generous 602 PS of power and 560 NM of torque.
Although, if speed is the only thing you need, then you should look at other Huracan variants, as this will be a little slower albeit by Lamborghini standards. This is due to it being a convertible and thus, the roof's complexity and weight hinders performance. The top speed of the car will still be around 200 mph and it will go from 0-100 in 3.5 seconds, so not like it is slow by any stretch of imagination for a straight line.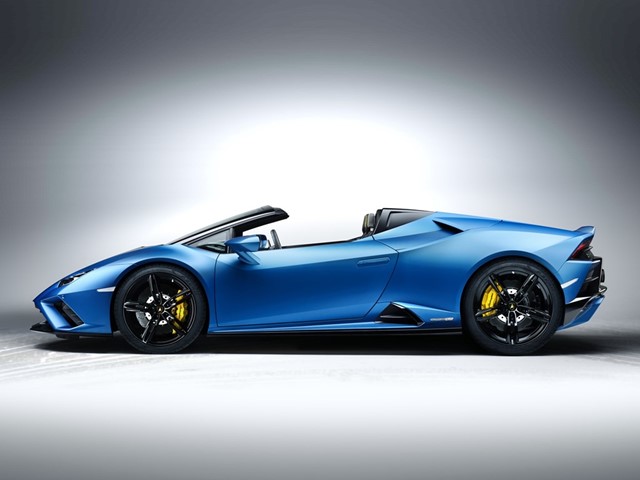 Lamborghini says that this new V10 model provides drivers with an open-air celebration of lightweight engineering, with rear-wheel drive and a specially tuned Performance Traction Control System (P-TCS). Most people would want to buy this spyder version mainly for the open air fun and that V10 filling your ears with life.
A word from the CEO
Stefano Domenicali, Chairman and Chief Executive Officer of Automobili Lamborghini, comments: "The Huracán EVO Rear-Wheel Drive Spyder doubles the driving fun, delivering raw driving pleasure with the opportunity to celebrate life outside. The driver is perfectly in touch with Lamborghini's engineering heritage, experiencing the feedback and engagement from the set-up of a rear-wheel drive car where electronic intrusion is minimized, while enjoying the sense of freedom and spirit of life that only open-top driving provides."
The Interiors
The interiors of the RWD Spyder are no different from the regular RWD Coupe variant. Although, now that it is open top, the owners might need to take care of the colour choices for the leather or alcantara inside, assuming people who buy these vehicles do clean their vehicles themselves. The Spyder's soft-top roof stows within 17 seconds under the rear hood, even while driving up to a speed of 50 km/h (31 mph). In a range of colour options, the soft-top perfectly complements the rear-wheel drive car's body lines and colour options. Lambo adds that it has ensured a quiet cockpit for easy conversation and entertainment with roof up or down. But again, why would you wanna miss the V10 sounds for any conversation?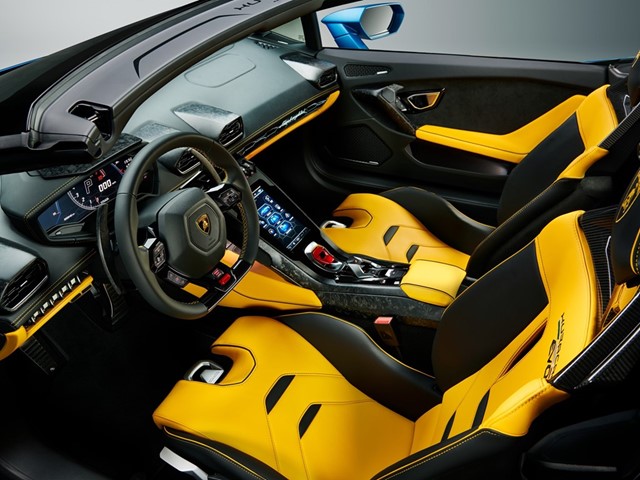 An HMI 8.4" touchscreen in the Spyder's center console controls the car's functions as well as providing comprehensive connectivity for telephone calls, internet access and Apple CarPlay. The Huracán EVO RWD Spyder is a driver's car through and through but, it is safe to say that the passenger will feel the same level of engagement and joy because it is a Lamborghini. Lamborghini Ad Personam is another special (and expensive) offer by the company to allow buyers in customising their vehicle to the exact colour standards they want.
The looks
We are in sensitive times and it 'looks' being judged are a subject of extreme scrutiny. Fortunately, we haven't reached that point in auto-motives so let me vent out how I feel about this. This is a lamborghini and it shouldn't be allowed to be produced until it looks mad. I believe this spyder variant adds the zing which was missing in the normal Huracan. In fact, this is one of the very few convertibles that I actually do like with roof up as well.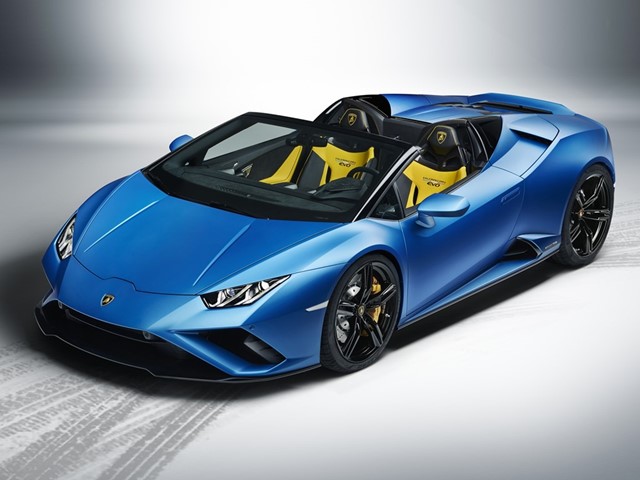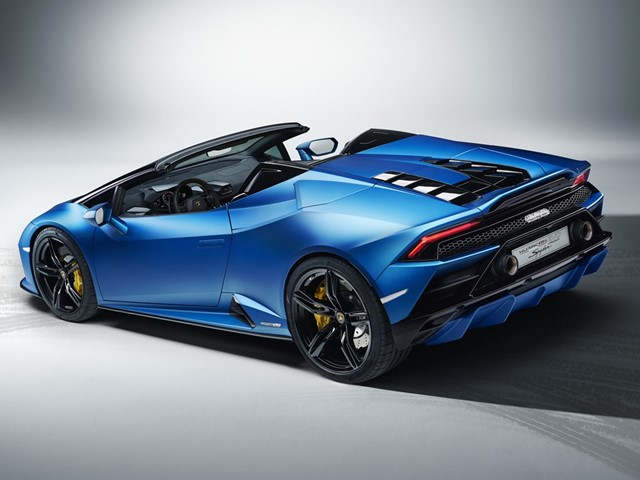 I mean, the R8, the F-type or any other soft-top convertible with it's roof up looks horrendous. This one is an appealing car from that angle as well. Apart from that though, there is nothing much different. The rear diffuser is different and integrated into the high gloss black bumper. The profile appears to be the same albeit some elements being slightly different to adjust the convertible top mechanics. There is an electronic rear window to help reduce wind noise and the wind itself which can be controlled by the driver. Two removable lateral wind shields dampen lateral aerodynamic noise in the cabin, permitting conversations even at high speeds.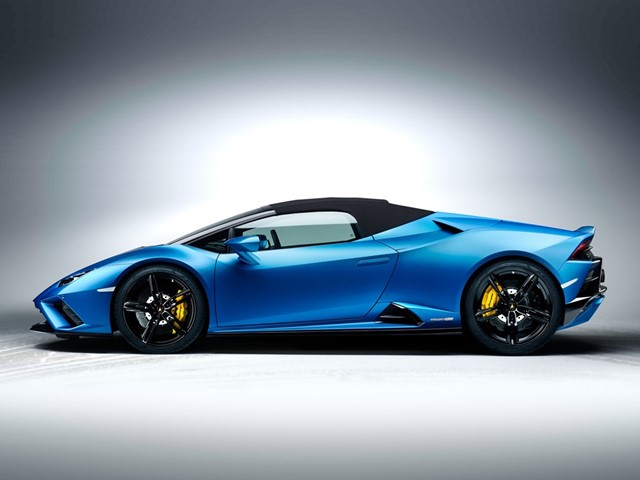 The driving modes
Just like a Ferrari has the manetinno on the steering, lamborghini has the ANIMA button. STRADA provides stability and safety in all conditions by minimizing rear-wheel slippage, and more proactively managing torque delivery on low-adhesion surfaces. In SPORT mode, the driver enjoys drifting fun, allowing the rear wheels to slide and skate during acceleration, with torque limited when oversteer angles increase rapidly so the driver can stabilize and control the car. CORSA mode optimizes the car's traction and agility when exiting a corner in high-performance conditions, maximizing dynamics and speed.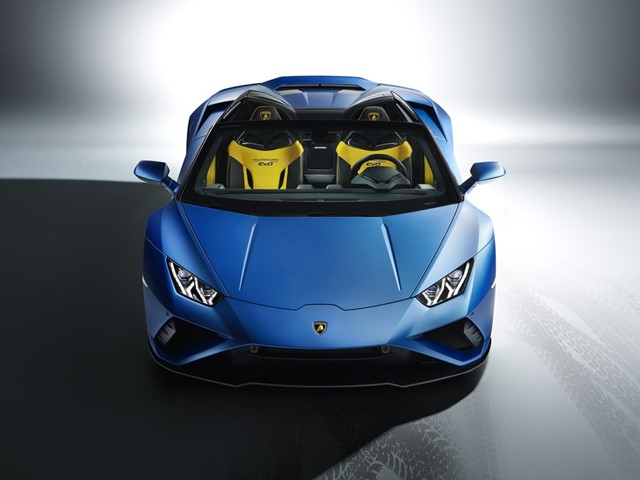 Pricing and availability
The first customers will take delivery of the new Lamborghini Huracán EVO RWD Spyder in summer of 2020 at suggested retail prices as follows: