Auto Business
Electric
News
Toyota launches the BS6 Camry Hybrid – Starts from Rs 37.88 lakhs
Launched first in Jan 2019, the Camry Hybrid has been upgraded to the BS6 standard, and it still continues to be the only self-charging hybrid variant in its segment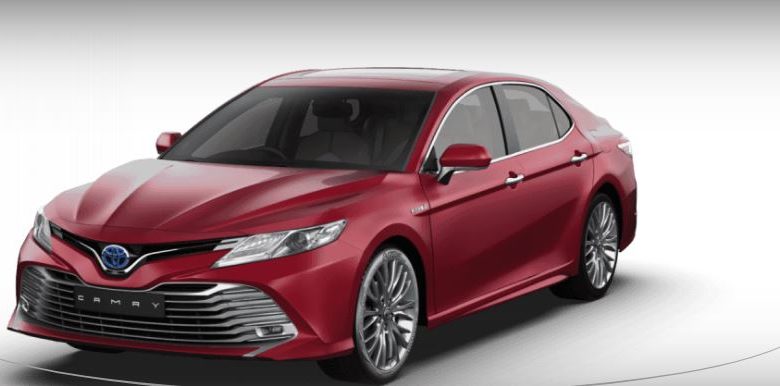 Toyota Kirloskar Motors has released the BS6 version of the Camry Hybrid at a price of 37.88 lakhs, which is almost Rs 93,000 more expensive than the BS4 model. This premium in pricing does not come with an inclusion of any new features or upgrades in any form, the Camry continues to utilise a 2.5 litre petrol engine and an electric motor.
While the petrol engine is being used, produces a horsepower of 178 ps, and the electric motor has a total horsepower output of 120 ps. When these engines work in tandem, they produce a sprightly total of 218ps, making it quite quite fun to drive luxurious sedan. The Camry Hybrid engine is coupled with a CVT (Continuously Variable Transmission), and while driving this vehicle, you have an option to switch the driving modes, the different driving modes being Eco, Normal and Power.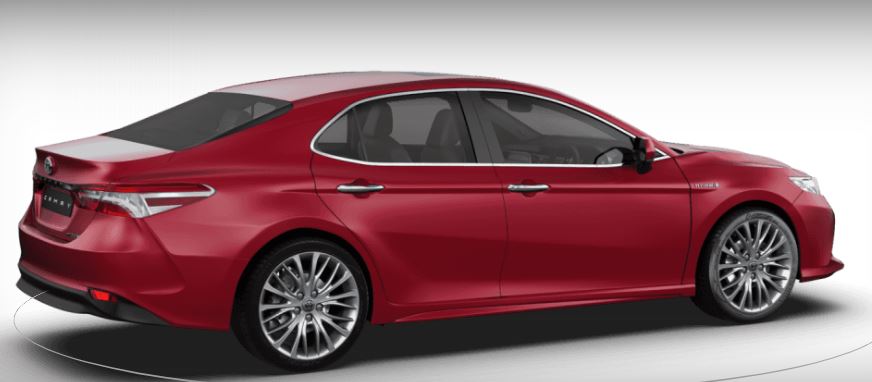 While the Eco mode in initiated, as the word suggests, the vehicle will run in a way such that it is more efficient, and it does so by reducing acceleration levels, and by regulating the power which is used by vehicles air conditioning system. The normal mode makes use of the ICE, which allows it to use the 178ps, and if the you are in a mood to ramp things up, then power is the mode need which gives the car access to the its entire 218 horsepower.
The feature list in the Camry remains the same, and that is not such a bad thing as the BS4 Camry Hybrid had quite an extensive list of features. The luxurious D segment sports a touchscreen infotainment system which is connected to a 9 speaker JBL sound system, an electric sunroof, powered ventilated front seats with 8 way electric adjustment, a heads up display, three zone climate control, reclining rear seats, powered sunshades and rear shades, wireless charging and many more features.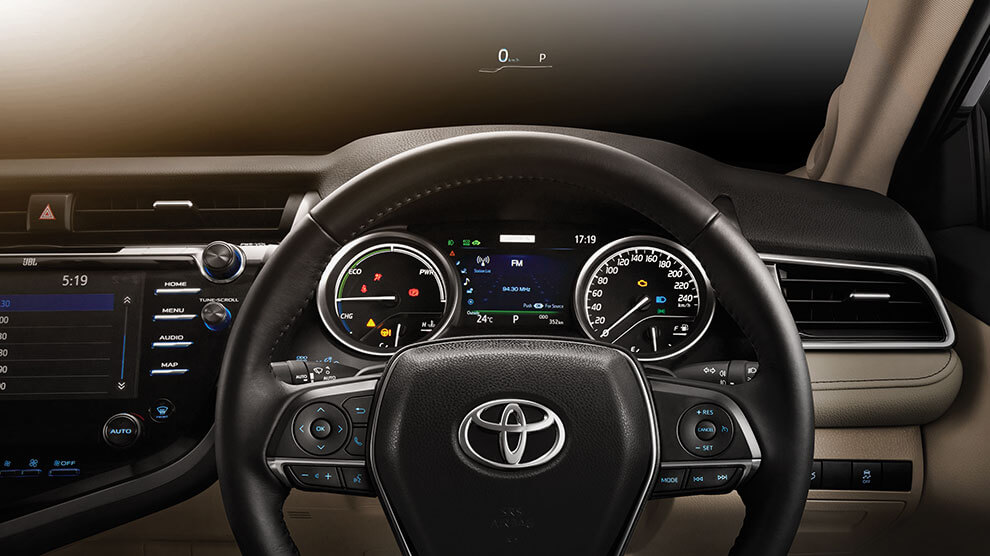 It really has an exhaustive list of features, and suffice to say, whether you are driving this car, or if you are being driven, either way, comfort is guaranteed. With respect to the safety, the Camry Hybrid does quite well with its 9 airbags, reversing camera, front and rear sensors, electric handbrake, tire pressure monitoring system, ABS (Anti Lock Braking System) with EBD (Electronic Brake Force Distribution), VSC (Vehicle Stability Control), traction control, Hill Start Assist and Park Assist.
Owners of this vehicle have no worries on the safety front in any way. The BS6 Camry Hybrid is available in 7 colour options, Platinum White Pearl, Silver Metallic, Attitude Black, Burning Black, Red Mica, Phantom Brown and Graphite Metallic. The soon to be launched Skoda Superb will receive the BS6 upgrade and a facelift, making it the only competitor against the Camry Hybrid. However, the Camry still continues to be the only self-charging Hybrid model on sale in its segment, and this adds to its USP.
Honda did offer a hybrid variant of the Accord but because of high pricing, it returned very little sales and ended up being scrapped. So, if you are in the market for a car which is luxurious, feature rich, adequately sporty, and does its bit for the environment, then the Camry Hybrid should be the one you should go for.