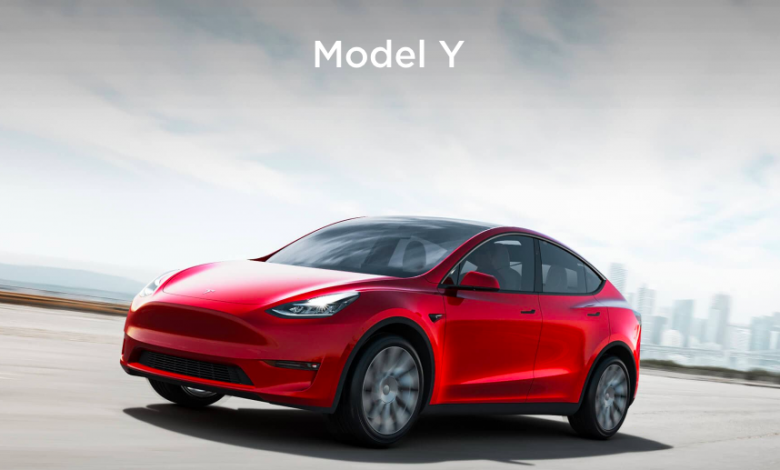 The 5 seater Tesla Model Y which began deliveries this year, may be updated with a 7 seater trim soon. Production of this 7 seater Model Y could begin in "early Q4″ of this year. The same was confirmed by Elon Musk via his usual medium Twitter, wherein he said that the 7 seater Model Y's production could begin "probably in early Q4".
Probably early Q4

— Elon Musk (@elonmusk) June 21, 2020
It is no surprise that these extra seats are being offered on the Model Y, when the vehicle was unveiled last year, Tesla had stated the the Model Y would come with an optional 7 seat configuration. Now that the production timeline has been confirmed, we could expect deliveries to begin by October or November this year. However, it will be interesting to see how Tesla is able to deal with the 'Model Y, which is apparently suffering production and supply chain issues. To deal with such problems and also initiate the production of this 7 seat configuration Model Y at the same time will not be easy.
[box type="shadow" align="aligncenter" class="" width=""]Also read : Tesla's Model S has become the first electric car with a 400-mile range EPA rating[/box]
I have another question, and I may not be alone in asking this question, how is Tesla going to place these extra seats in the vehicle? A few pictures of the third row prototype Model Y were leaked last year and from the looks of it, it seems that space is pretty scant in this extra row, and it would be criminal to ask an adult to sit there (unless you despise this particular adult). It would probably be a tight fit for children as well, which makes me think, could Tesla adopt a rear seat arrangement for this row of the vehicle ? This idea would not be new, as Tesla in the past actually did provide a 2 rear seat provision for the Model S which allowed the vehicle to seat 5 adults plus 2 children at the same time. For now there is no answer to this question, but in my opinion, the rear facing configuration would surely be a much better option that the almost claustrophobic third row bench arrangement.