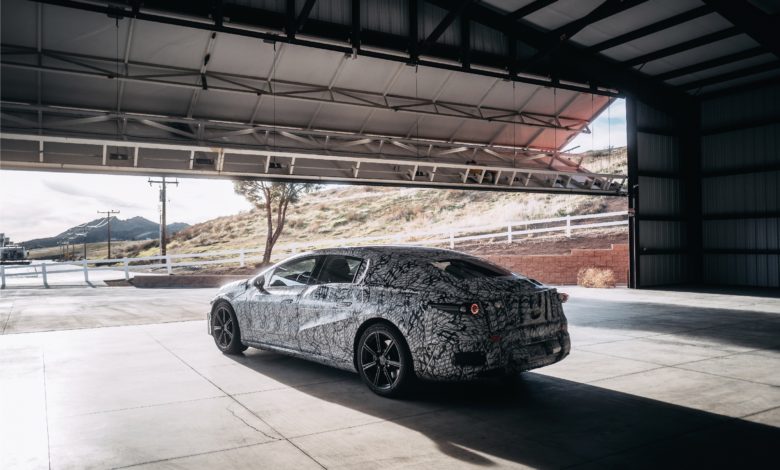 Mercedes' annual shareholders meeting, held online, spilled some facts about the fully-electric EQS. Mercedes CEO Ola Kallenius confirmed the 435-mile (700 Kms) driving range on a single charge based on WLTP (Worldwide Harmonized Light Vehicle Test Procedure). This matches the estimate from the concept version that debuted in 2019 at the Frankfurt Motor Show.
Initially the WLTP predicted Tesla's range to be 378 miles, though the company later revised some specs to add on range. The updated Tesla model-S was then rated over 400-miles by the EPA, becoming the first in the US to cross that mark. It is worth noting that the EPA ranges tend to be lower than that of the WLTP. Only time will tell if the EQS can perform better on American soil and beat the Model-S. Regardless, it will be a rather tough competition.
Performance vision
The Vision EQS is said to have a combined output of over 350 kW,469 hp and 560 lb-ft of torque.The show car can also accelerate from 0-62 mph in 4.5 seconds. A big advantage the Vision EQS will have is the ability to charge its battery to 80% in under 20 minutes, that's still a good 20 minutes less than Tesla's Rapid 120kW Supercharger. This will set new standards in efficiency and make it a more preferable option as most EVs take much longer. Keeping in mind the estimates for range from the Vision matched the final one, we can expect the same for other specs as well.
Mercedes plans to employ battery cells that are produced using power from renewable sources, making a big impact on CO2 emissions. The company aims at making a CO2-neutral car fleet in twenty years. In addition to this, they also have the S-class set to debut this september. Tesla will have to step-up their game as they are no longer the biggest fish in the segment. The Audi E-tron will also be joining the EV race in the future and no doubt others to follow.