Auto Business
News
The ever-so gorgeous Aston Martin DBS GT Zagato spied tearing on the Nurburgring
The Germans and Italians have come together yet again to make another masterpiece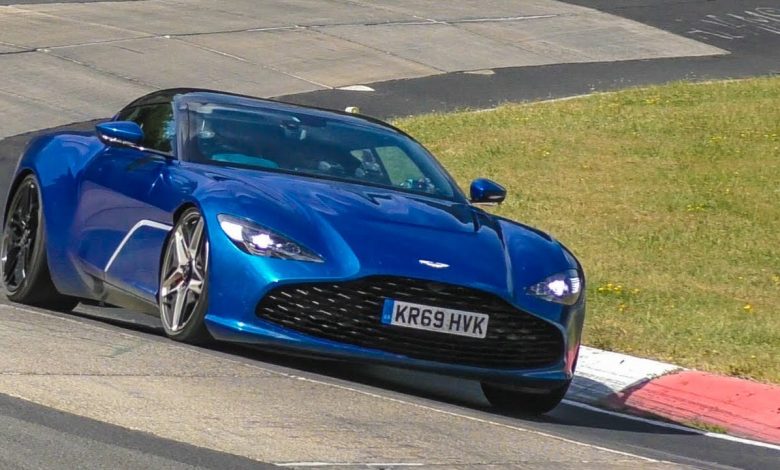 British manufacturers Aston Martin are known for making some of the best cars on this planet. Not only are their cars fast but also freaking gorgeous. Aside from producing regular models they also come with some special editions like the One-77 and the Vulcan. They also partner with Italian coachbuilder 'Zagato' to make some of the most exclusive cars by the manufacturer and they have done it yet again.
Their latest creation, the DBS GT Zagato was caught tearing the Nurburgring and we have only one word to describe it: Breathtaking!. Looking gorgeous in a shade of blue, the car looked pretty stable and was absolutely tearing up the tarmac.
Powering this beauty is a 5.2 litre V12 producing 760 horsepower which is more than enough for a GT and the best part about the engine is not the power or anything, but the pure melody it producing, a thing which is dying very fast in this era of electrics and hybrids.
Talking about the design, Zagato has made some significant changes to the car but perhaps the most remarkable one is the throwing away the rear window. Why? Because thats how GTs are supposed to be? Duh!
From what it looks, its the perfect recipe for a GT. It's fast, it's comfortable and staying true to it's heritage by being beautiful. It will give a very tough competition to the Bentley Continental GT and the BMW M8 and we won't be surprised if we see this rocking in the next bond movie.