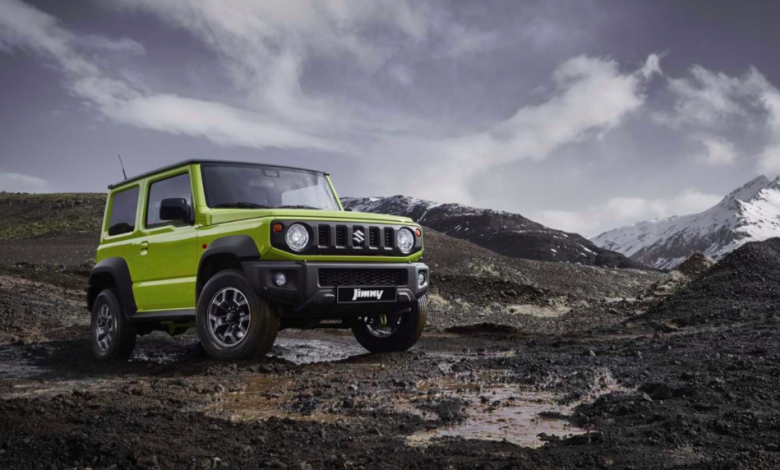 Good news! The Dacia Sandero, ahem, the Suzuki Jimny is finally coming to British shores. After having been chucked out due to emissions regulations, Suzuki has found a loophole that allows it to be sold in Britain as a commercial vehicle.
What that means is that Jimny will lose its rear seats (really, who was gonna use them any way) and will be sold in spring 2021 in "very limited numbers". This has freed up 33 more litres of luggage space, to a total of 863 litres now, which is precious for commercial vehicles with 4×4 systems, as most of the people who buy this will definitely mostly use this for transporting goods and luggage (not really).
The commercial makeover doesn't really take anything away from the Jimny's blocky, rugged aesthetic and inside you get all the same safety tech and clever off-road trickery as the other markets. You also get the same 100 bhp 1.5 litre under the bonnet. However, the "Van" Jimny does lose a nice 45kg from the kerb weight, bringing it down to 1,090 kg.
The prices haven't been revealed yet but with the VAT shaved off, expect it to be more of a bargain than usual.