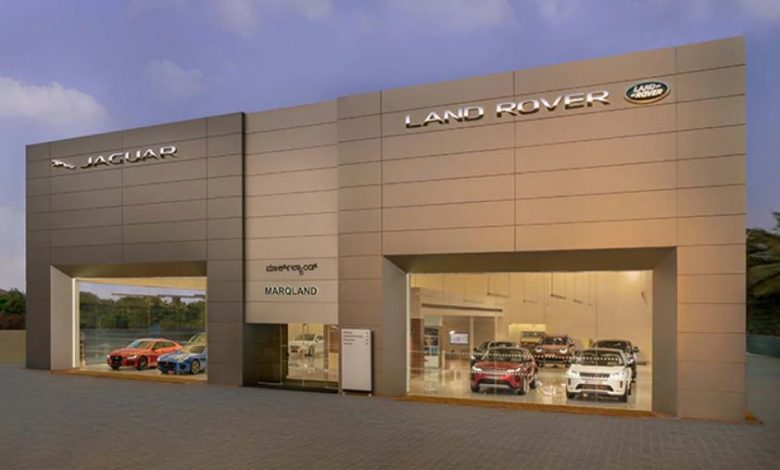 Jaguar makes some of the best handling and best riding cars on the planet, not to mention best looking. Still, lending to old interiors, bad tech and a certain high-rider-favouring trend, they hardly sell their sedans anymore. However, in order to shape things up a bit, which you must when you're Jaguar, the XF has just been given a mid-cycle refresh for the 2021 model year.
The current generation of the midsized luxury sedan was first introduced in 2015, so it was time Jaguar gave the XF an ol' ring of the knife.
The changes on the outside are subtle, you'd barely notice them if you saw the new car with the current one. The panels are largely the same, the LED quad lights have been made slimmer, and the grille gets new "diamond detailing" in chrome, which, if you're a wannabe batman, can choose to blackout everywhere on the car with the new Black Exterior Pack option. The XF also gets new 19-inch five-spoke wheels in silver or glossy black, or a set of 20-inched ones in satin or glossy black, and that's about it on the outside. Doesn't seem like much, does it?
While the exterior is hardly touched, the interior is where the big changes are at. The teeny-weeny infotainment screen has been replaced by a proper curved 11.4inch high-definition touchscreen, with a new Pivi Pro system, promising intuitive usage and simplicity. It comes with Apple CarPlay and Android Auto, as well as over-the-air updates and surround-view cameras. Yes, it took Jaguar that long to give the XF surround-view cameras, still better late than never. The XF also now has a fully digital instrument cluster, and sadly for fanboys, the rotary-knob style gear selector has been swapped out for a conventional one.
The 2021 Jaguar XF will offer two powertrain options to choose from, a 246hp 2.0litre turbocharged four-cylinder with rear-wheel-drive and a 296hp 2.0litre turbo four-cylinder with all-wheel-drive. Depending on which powertrain option you go for, the XF will be able to go from 0-60mph in 6.5 seconds or  5.8 seconds.
The 2021 Jaguar XF will start arriving in showrooms in the US by the end of this year, Pricing is yet to be announced.