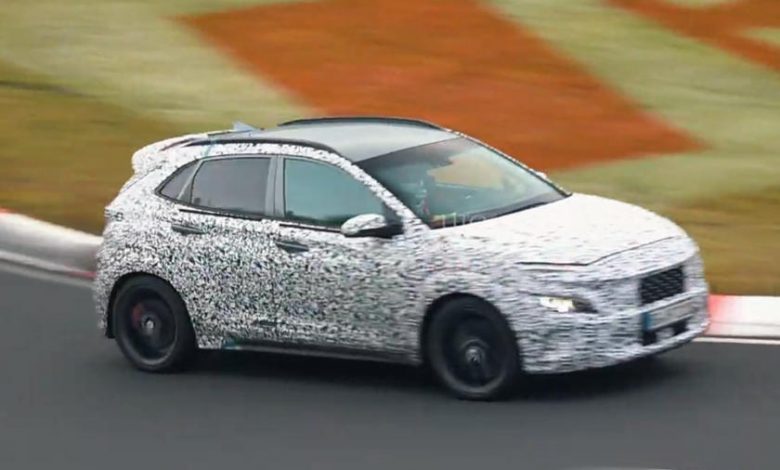 We've seen pictures of what were effectively Kona prototypes pop up on the internet through the year, but we now have a freshly shot video of a camouflaged Kona being tested at Germany's greatest track, the Nurburgring.
The footage shows the hot-hatch Kona tackling various corners at 'Ring, with the screams of its tires as they're being obliterated often heard. The Kona N doesn't look as planted on the ground as other N cars like the Elantra N we recently saw on the track, but then it is after all marketed as a crossover. The squealing likely comes from less-aggressive all-season tires instead of more sport-oriented tires.
The Kona N is expected to have the turbocharged 2.0-liter unit from the Veloster N. In the Kona though, it should be married to an all-wheel-drive system, putting out 250 or possibly even 275 horsepower.
The Kona N  was originally thought to make its debut by the end of the year, but it looks like that will have to wait till next year instead, when it will debut as a 2022 model.