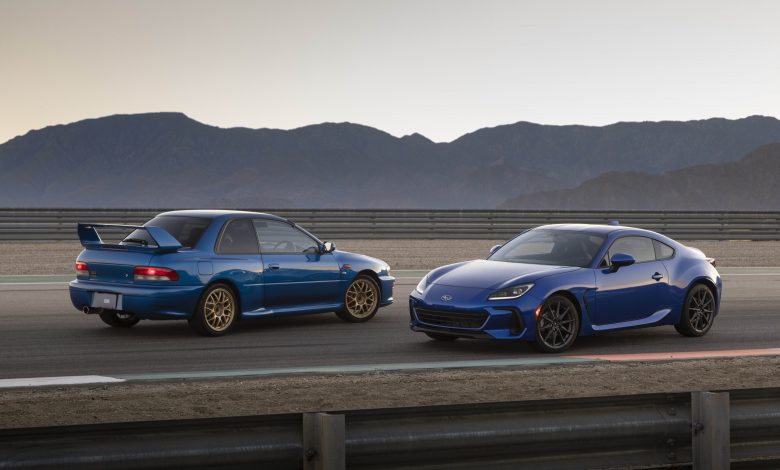 The Subaru BRZ is one of the only cars keeping the old-school 2+2 sports car formula alive. So it's no surprise that when news broke out that the 2-door rear-wheel-drive coupe would be getting a much-needed redesign, petrolheads became ready with their wallets, and in some cases, their kid's education fund.
The 2022 BRZ has finally been revealed, and it's faster, meaner and stronger, all thanks to the beefed-up naturally aspirated Subaru Boxer and added stiffness to the chassis.
It looks significantly better too, with a prettier nose that really reminds of the last-generation Dodge Viper, mainly because of the headlights. Still, it looks more playful than aggressive, more "let's go for a drive" than "I'm gonna bite your face off" and there are no fake vents on this car either. The rear-end has gotten some design upgrades as well, with wider taillights and a higher decklid, making the stance look a bit more sure of itself. The sides are styled with bulging curves over the wheel arches, giving this machine a mean look.
The new BRZ's interior features more linear, horizontal styling, and an 8.0-inch infotainment system running Starlink. It is a 2022 car after all so there's also a 7.0-inch digital instrument cluster.
The 2.4-litre four-cylinder boxer engine under the bonnet now produces 228 horsepower and 184 pound-feet, which is about 11 per cent more powerful and 15 per cent torquier than the old 2.0-litre unit. An estimated base weight of 2,815 pounds means that the new BRZ is only 17 pounds heavier than the outgoing car.
Now all this might not seem like much, but the BRZ has never been about mind-boggling horsepower figures or 0-60 times. in fact, what this little sportscar was really about, was the driving experience, and the 2022 BRZ only gets better. Reinforced chassis and subframe mounts improve front-axle rigidity by 60 per cent, giving the new BRZ sharper turn-in and handling. Overall rigidity is also improved by 50 per cent and Subaru has also somehow given the new car an even lower centre of gravity.
The 2022 Subaru BRZ is expected to cost about $27,000 for a base model with the six-speed manual gearbox.