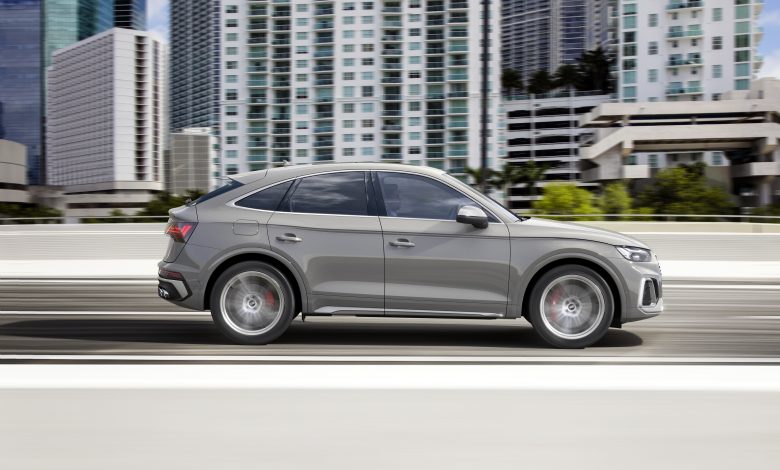 After introducing the Q5 Sportback back in September, Audi has finally revealed the more performance-oriented version of the popular coupe-SUV, the SQ5 for the European market. While the SQ5 Sportback gets the predictable Audi performance upgrades, there's one detail that specifically stands out: it's a TDI.
It seems that the German carmaker hasn't given up on Diesel power just yet, after both the SQ7 and the SQ8 shifted to gasoline engines in Europe following a brief Diesel Stint. The TDI in question is a 3.0-litre V6 which puts out 337 horsepower and 516 pound-feet of torque. This means that the SQ5 Sportsback is good for 0-62mph (0-100km/h) in 5.1 seconds and can go all the way up to an electronically limited top speed of 155mph (250km/h).
Ensuring that this isn't a diesel guzzler is a mild hybrid system which means the SQ5 Sportback only goes through 7 litres/100km in the combined cycle, which is about 33.6 miles to the gallon.
The styling on the SQ5 Sportback isn't a big surprise, after all, it is just a coupe version of the rather conventional-looking 2021 SQ5.  So depending on whether you're a fan of sloping roofed SUVs or not, you'll either love it or hate it.
The Audi SQ5 Sportback TFSI and TDI will be launched in the first half of 2021. The latest offering from Audi is being built in Mexico and is also being assembled in China from a complete knock-down (CKD) kit.