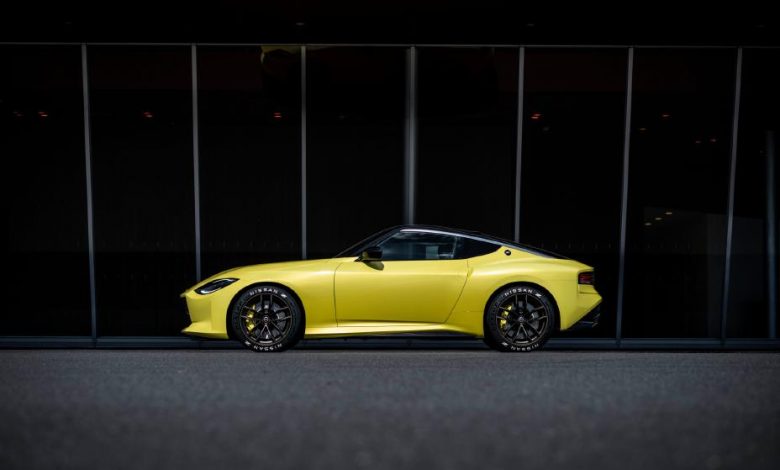 The Nissan Z car has inspired generations of sports car fanatics ever since the first-gen model, the Nissan Fairlady 240Z, went on sale. What followed was six-generations of a car that had a disco-era style statement that aimed for pure driver engagement. However, everything must now change for the betterment of the company.
Just yesterday, a Nissan spokesperson confirmed to Motor Authority that the sales of the legendary 370Z (2020 model) will now be extended till the end of this year, which means that Nissan is betting on the 370Z to handle the market until the next-gen arrives as a 2022 model year.
Nissan already cut-down the Z range for 2020 when it decided to axe the 370Z Roadster. The 2020 model, which is still standing strong (as per Nissan), saw a 50th Anniversary Edition being added to the portfolio. It was a $2,600 option, which was nothing but a shoutout to the 50 years of Z cars, on the inside and outside.
Z's future was in doubt probably a million times over the years with many claiming it was dead. However, those claims turned out to be nothing but false. Hiroshi "Mr. GT-R" Tamura, Chief Product Specialist, Nissan GT-R & NISMO, told MA at the 2019 New York International Auto Show that the future of the Z sports car and GT-R supercar would be shaped by customers. Safe to say, customers want another Z car!
Back in October 2019, the initial test-mules of the next-gen Z car (to-be-called as the 400Z, most-likely) was spotted to be undergoing testing at a track with a 370Z body. Although it later turned out to be a test mule for the next-gen's powertrain.
The next-gen Z car, also known as the Z35 generation, was previewed in September last year as the Z Proto. Its teardrop hood and LED headlights were inspired by the 240Z while the horizontal taillights turn the time back to the Z32 300ZX.
Nissan is keeping tight-lipped about the Proto's details and the production Z35 details. We do however know, that the concept is 4.7-inches longer than the 370Z and is marginally taller and wider. And while 370Zs roll (and drift) on 20-inch wheels, the Proto rides on 19-inches.
The Z35's powertrain hasn't been confirmed but is expected to have the 3.0-liter twin-turbo V6 motor making about 400 horsepower found in the Infiniti Q60. Nissan has also confirmed a manual transmission will be offered along with an auto 'box.
One should also expect the Z35-generation Z to be called the 400Z when it's unveiled later in 2021 as an expected-2022 model.