Auto Business
News
Upcoming Mercedes-AMG SL to replace the AMG GT Roadster
Guess who's back... back again?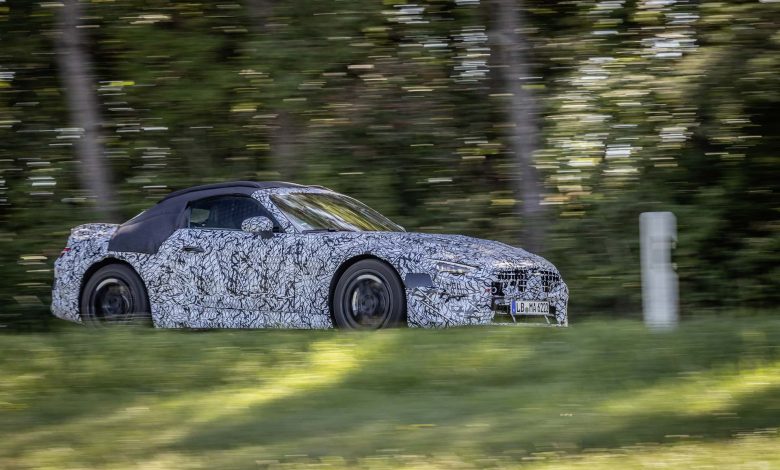 Just weeks ago, we reported that Mercedes-AMG is taking over the development-duties of the next-gen SL Roadster and now, the Boss of Mercedes-AMG, Philipp Schiemer himself, has revealed something that may not fit well with the AMG GT Roadster fanboys – the new SL will replace the AMG GT Roadster.
The SL Roadster of today has had so rough that rarely has it been brought into a conversation or two (at least not in my knowledge), however, Philipp is a positive man and says that the SL Roadster will now see greater investment.
Important to note that the next-gen SL Roadster will be a full-blown Mercedes-AMG byproduct but, unlike the AMG GT Coupe and Sedan, will have its unique powertrain.
With Mercedes-AMG's idea of bringing F1 tech to the road, who knows how the SL Roadster will be shaped. But, what we do know is that Mercedes-Benz doesn't want to embrace electrification on every model just yet.
Whether the upcoming Mercedes-AMG SL Roadster has what it takes to stand in the GT Roadster's shoes, remains to be seen, but until then, let's take a moment to remember a car that has the pedigree of a beast, yet somehow, manages to offer comfort as and when needed. So long, AMG GT Roadster.