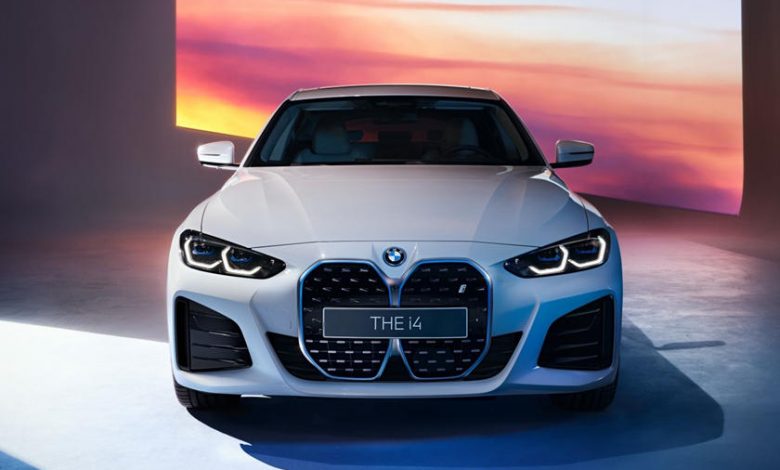 It's raining cars at the 2021 Shanghai Auto Expo. After an year of slowdown in the global auto industry, carmakers are back on track with a series of products lined up for launch at this year's first auto expo in Shanghai, China. BMW recently showcased an M Sport trim of its i4, which got released last month to compete with the likes of Tesla Model 3.
This new i4 M-sport is well, you guessed it, sportier! At the front, the M Sport model gets a new sportier bumper with larger air intakes and a front splitter (sort of). The back-end also sports a new bumper design and comes with a redesigned blue diffuser. The i4 M Sport also gets new black front canards that extends from the front fender vent to the rear door and the 19-inch five-spoke alloys complete the sporty stance.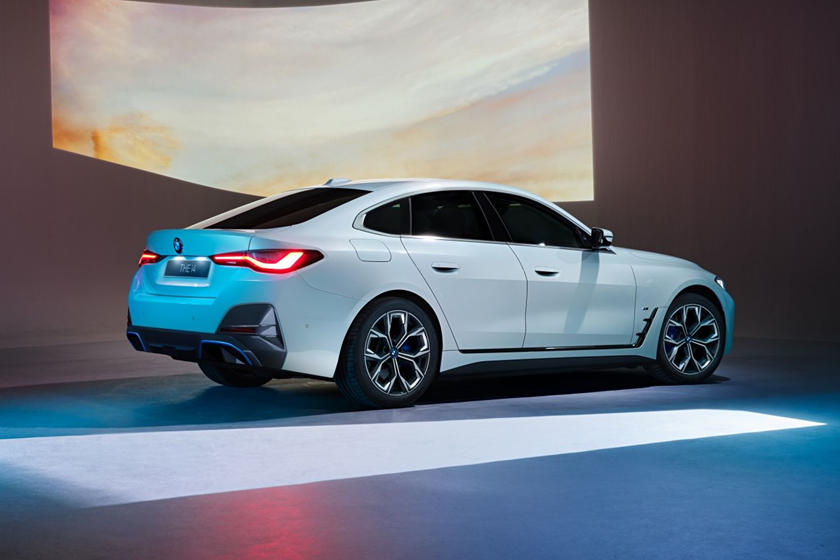 BMW didn't disclose any specific details about the i4 M Sport. The only confirmation we've got right now is that it'll be made available in China and other markets. So we'll have to wait a little longer for official details. So far, BMW has only confirmed that an M50 will be coming within the M sport trim. However, we expect it to be available all across the i4 range including the i4 eDrive35 and i4 eDrive40. In its most powerful M50 avatar, the BMW i4 generates 523 horsepower and with a drive range of 483km (300 miles) on a single charge according to the EPA. The vehicle is capable of doing a 0-100 kmph (0-60 mph) sprint in just about four seconds.
The BMW i4 is scheduled to go on sale later this year so, we expect the M Sport edition to be available in the showrooms during the same time period. BMW hasn't confirmed prices for any of its i4 models yet. But we guess a full specs chart along with the pricing will be revealed in the coming months.
But wait, there's more! Joining the BMW i4 M Sport at the Shanghai Auto Show is a new special edition BMW 7 Series Two-Tone launching exclusively in China. Limited to just 25 units, the special-edition BMW 7 Series is finished in a two-tone Cashmere Silver metallic and Aventurine Red metallic paint job. Yes, when I saw a 7-series unveil I thought maybe we finally have an M7. Lastly, the BMW iX flagship SUV also made its public debut at the Shanghai Auto Show.