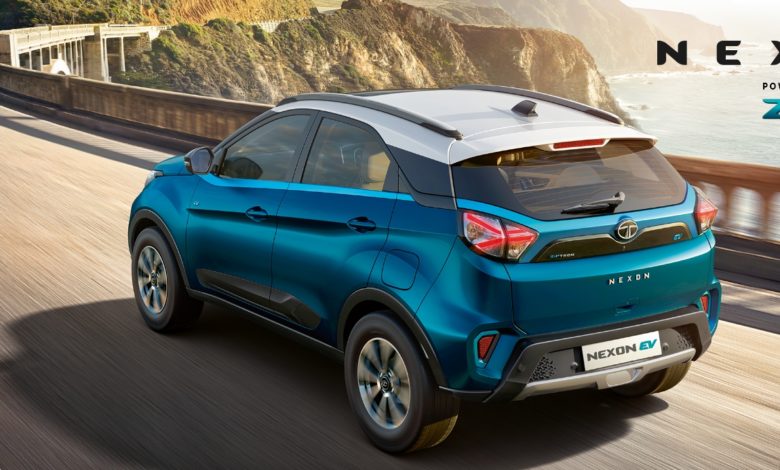 One cannot deny the major role of TATA in expanding the electric vehicle market in India. In its constant endeavor to accelerate EV adoption in the country, Tata Motors and Tata Power inaugurated a total of five more super fast CCS2 EV charging stations this week in 3 different cities – Jaipur, Bhubaneshwar and Cuttack. While the Rajasthan capital got 3 of these infrastructures, the other two cities of Orrisa got one station each.
Orrisa now has a total of four Tata charging stations, with the addition of the new units at TML Gugnani Autocars, Pratap Nagari in Cuttack and TML Dion Automotives in Samntarpur, Bhubaneshwar.
The three EV charging points installed in the pink city, Jaipur are located at First Mobital, Roshan Motors, and Three Shyam Motors. With the introduction of these three, Rajasthan now has a total of eight Tata charging stations. Earlier this month, TATA also opened one similar charging stations in Ludhiana and two in Ahmedabad. Both cities now have a respective network of 4 and 5 Tata fast charging stations with a total of 6 in Punjab and 18 throughout Gujarat.
Mind you that all of these charging stations are open for all-electric vehicles that have CCS fast-charging enabled. All Tata EV charging points can be traced and accessed via the Tata Power EZ Charge app. Apart from that the app also allows the users to pay for, and monitor their charge status. To give an idea of the charging speed, these high-speed RV chargers are capable of charging the Nexon EV from 0-80% in just one hour.
Tata Motors is currently the biggest player in the EV market in India. Since the launch of its first electric offering, the Nexon EV in January 2020, the Indian brand has already sold over 4616 units till now. In April alone, the electric Nexon accounts for 525 unit sales out of 749 total electric cars sold during the same period in India. And TATA is constantly making sure its customer base doesn't face any issue due to the lack of public charging infrastructure. Currently the Indian automaker has over 456 EV Charging Points installed in almost 92 cities, covering several prominent intercity routes across India.
Commenting on the inauguration, Ramesh Dorairajan, Head of Sales, Marketing and Customer Care, Electric Vehicle Business Unit, Tata Motors, said, "In line with our commitment to accelerate the adoption of EVs in the country, we are pleased to bring a high-speed EV charging station in Bhubaneshwar, Cuttack, and Jaipur.
The availability of the charging station will not only enhance the convenience factor for those who are away from home, but will also actively contribute in addressing barriers to the EV adoption. We are committed to build a seamless charging experience in collaboration with Tata Power and take the EV charging infrastructure to the next level. With a rapidly increasing charging network and the exceptional range that Nexon EV offers, we are confident that our EV customers would like to spend more and more time on the go now."