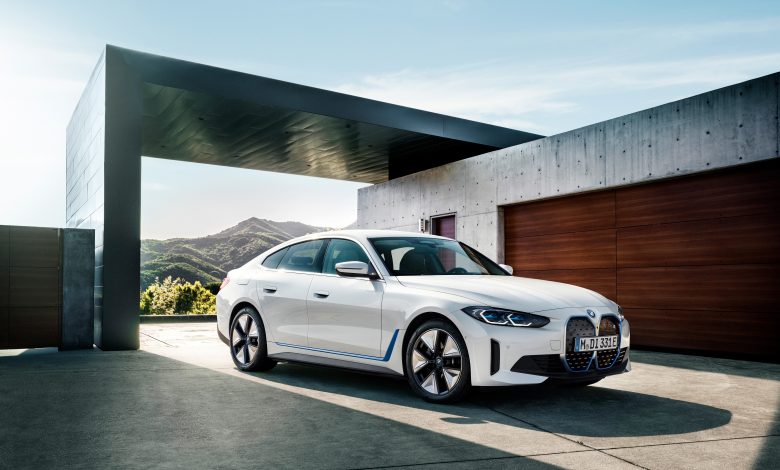 It was in late March this year when BMW released images of its i4 all-electric sedan but didn't confirm the prices and performance specs. Everything has now changed as we bring you all the details necessary to help you out in the buying process. You see, for the enthusiast in you, the M50 variant has to be the one because it makes roughly 30 HP more than the M4 Competition. Still think EVs are bad for health? I'm itching for Covid to end so I can travel and interview journalists who bashed EVs when they were coming out trying to be the voice of enthusiasts. 
Anyway, the range of the i4 starts with a base model i4 eDrive40 that makes 335hp, has RWD, an estimated range of up to 300 miles from a single motor at the back, and tops out at just under 120mph. The other variant, i4 M50, has two electric motors – one at the front and one at the back, producing up to 536hp. There is a Sport Boost function that can temporarily unlock maximum power and a peak torque of 586 lb-ft. Of course, it will only have 240 miles of range and a top speed of 140mph.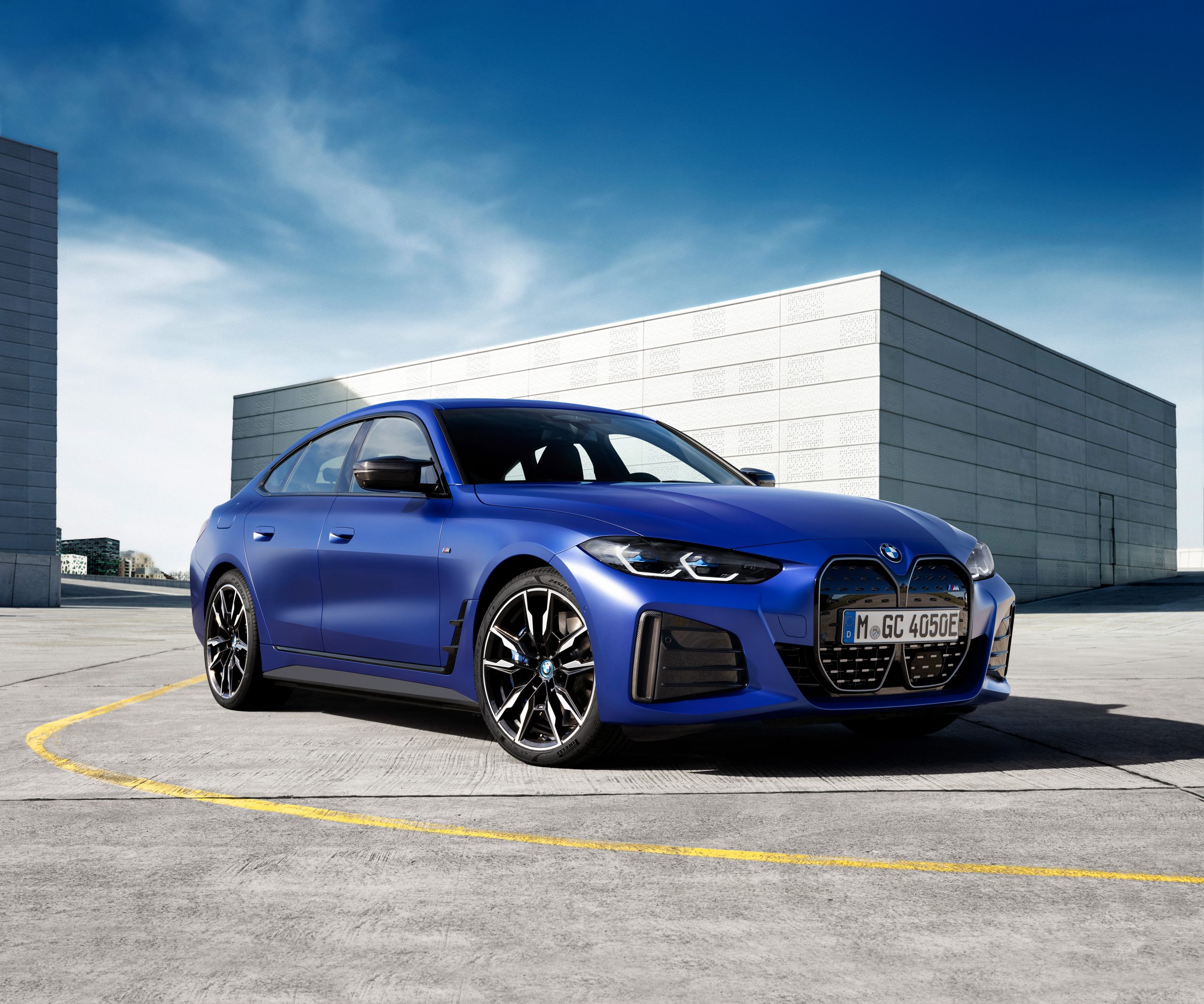 Power comes from BMW's eDrive tech which combines the electric motors, power electronics, charging system, and high-voltage battery to deliver a zero-emissions Bimmer worthy of the Ultimate Driving Machine badge. Not only this, to improve the vehicle agility, the electric motor, power electronics, and transmission share one compact housing.
One can connect the i4 or the M50 to a Level 2 Wallbox using AC power at an 11kW charging rate, meaning your vehicle can be recharged from nothing to 100 in less than eight hours. There is also an option of charging rate of 200kW via a DC fast-charging station which can add up to 90 miles of range in under ten minutes. Munich has partnered with EVgo, the sole public fast-charging network powered by 100% renewable energy.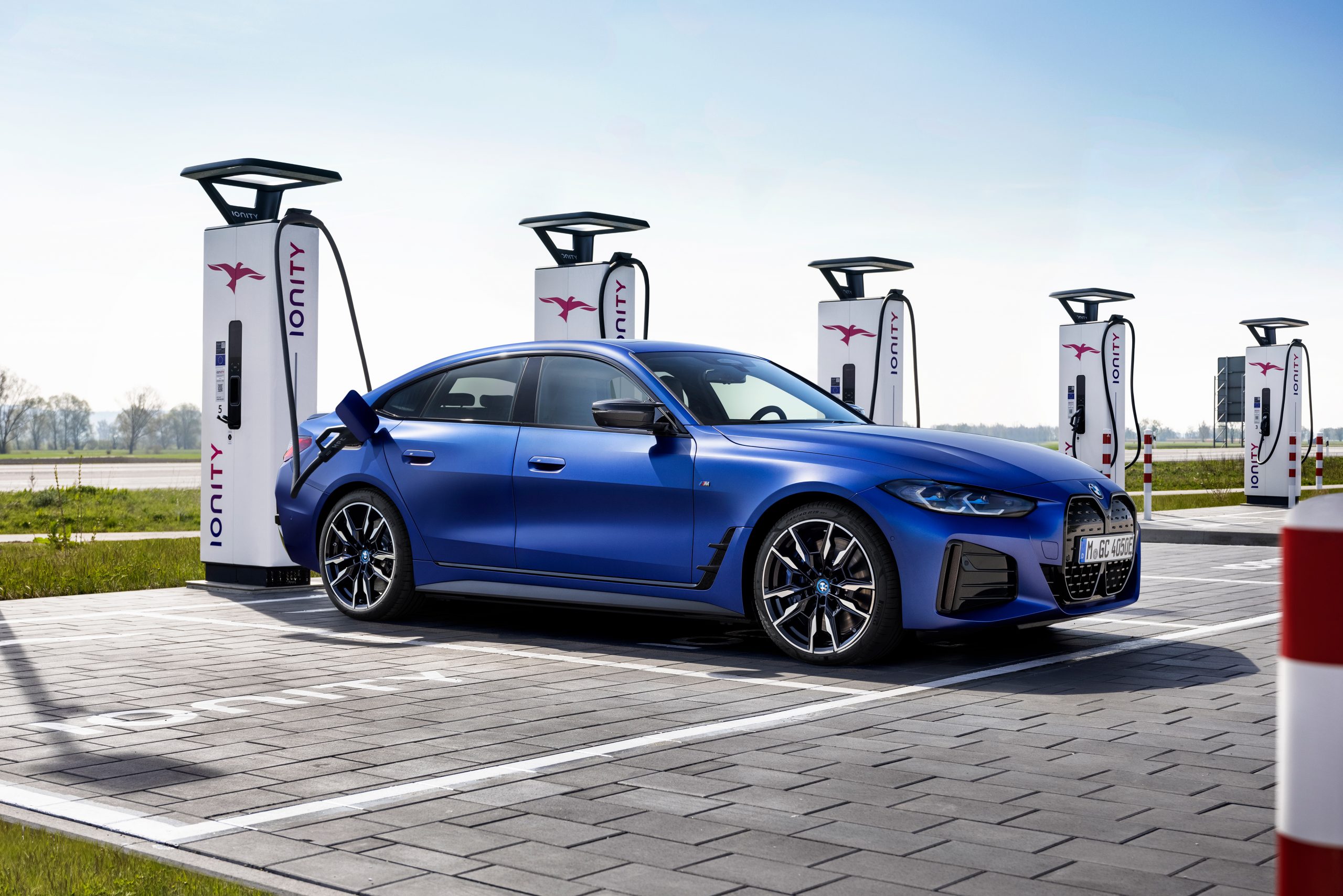 BMW says the i4 and its M50 cousin will still be agile and enjoyable to drive, and they are not wrong – when compared with the 3 Series, the center of gravity in the i40 is 53mm lower and on the M50, it is 33mm. Speaking of the M50, the first fully-electric performance model from BMW M, you get fully electric all-wheel-drive which can sense when to switch to RWD and AWD, adaptive M suspension with individually configured springs and shocks, variable sport steering, M Sport brakes, and M light-alloy wheels to name a few.
Since the i4 eDrive40 and the i4 M50 are both based on the regular 4 Series, you have the same design cues like the full-LED headlights, air curtains to enhance aero, and the signature Kidney grille. On the M50, however, you get additional side air intakes to help in cooling the brakes in a much better manner, a new Cerium Grey trim, and an optional M-specific spoiler-lip.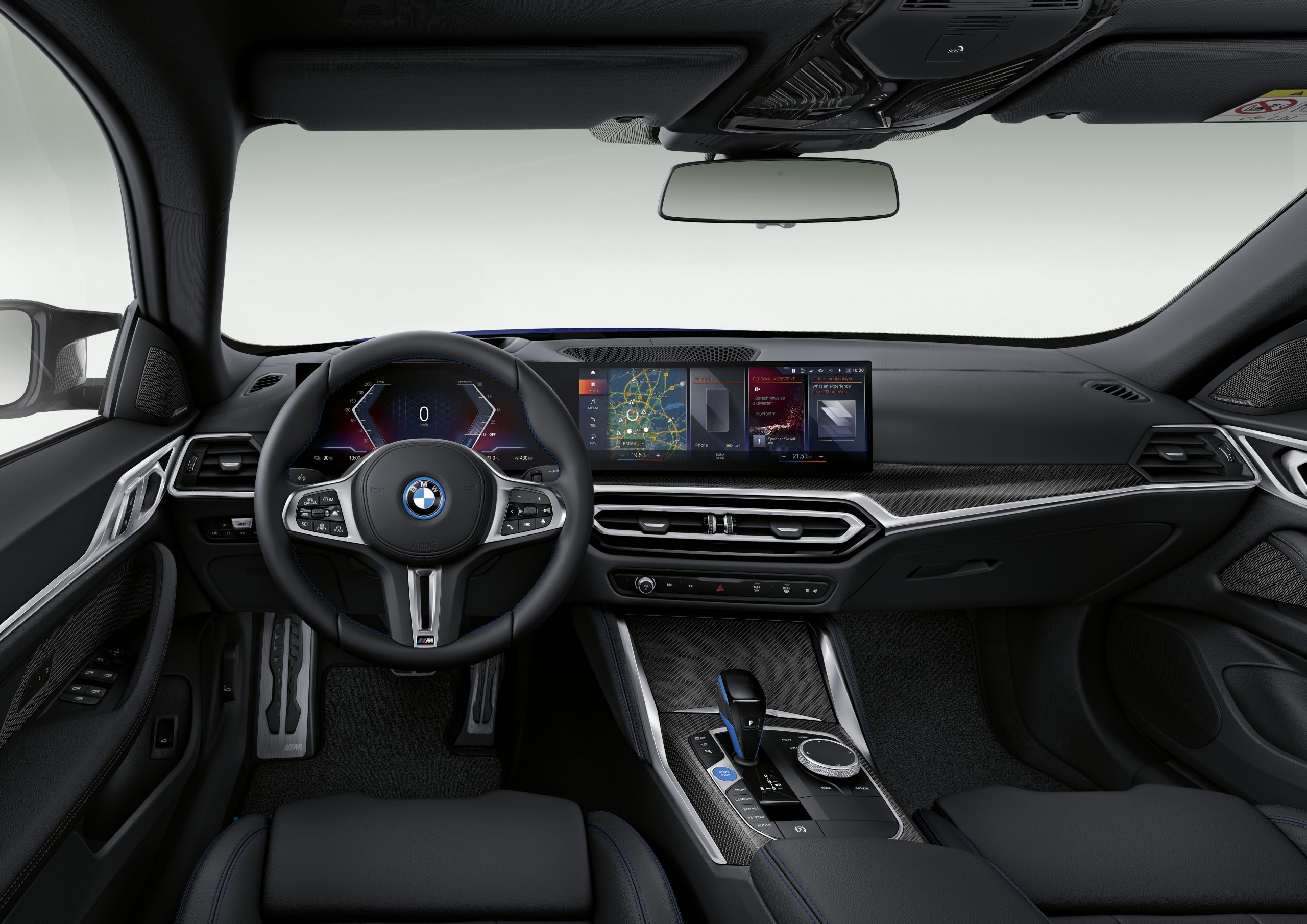 Switch to the inside and this is where the modern premium cabin comes to life. Needless to say, the quality is on an absolute level. First things first, there is the innovative BMW Curved Display, a single driver-focused unit that houses the 12.3-inch information display and 14.9-inch control display. Everything else is just plain 'ol BMW, the way it should be. And yes, blue accents on the Start/Stop button, steering wheel, and gearshift lever pay respects to the electric drive system and look fabulous.
The new BMW iDrive tech, now in its eighth generation, gives the i4 all the tools needed to serve as an intelligent and proactive partner in any situation. Not to mention that along with BMW Maps, navigation, looking for parking spaces, and charging stations have never been easier.
The BMW i4 eDrive40 will go on sale next year, with a starting price of $56,395, whereas the more powerful i4 M50 variant will cost you $66,895.