Auto Business
Electric
News
Polestar teases its Tesla Model X rival, to be made in America
The Polestar 3 SUV will ride on Volvo's upcoming XC90's platform.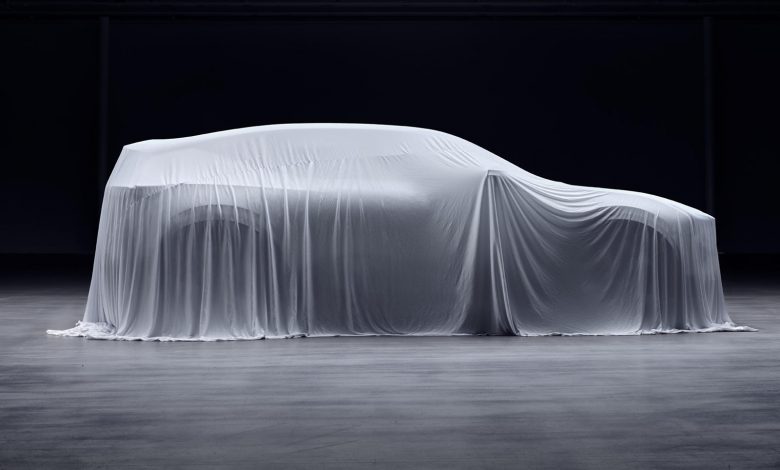 Polestar, which started as a 'spinoff' of Volvo as its performance yet economical sub-brand, is now about to reveal its third model, dubbed the 'Polestar 3'. The Polestar 3 will rival the likes of Tesla Model X and Jaguar's I-Pace. The Swedish automaker has now confirmed that starting from next year, the all-electric SUV will be made exclusively in the States, as opposed to China, where all its vehicles were built, which incidentally, is also the home of Geely, the parent company of Volvo and Polestar.
"From now on, the U.S.A. is no longer an export market but a home market," Polestar CEO Thomas Ingenlath said in a statement. What this means is that the Polestar 3 will be built at Volvo's factory in Ridgeville, South Carolina, alongside Volvo models, in a bid to embrace the US market a bit more. Further, this also means that the Polestar 3 will have production facilities in China and America, two of the largest electric car markets in the world.
"I remember the great response when I first shared Polestar's vision here in the USA and I am proud that our first SUV will be manufactured in South Carolina. Polestar 3 will be built in America, for our American customers", says Thomas. From the teaser image, we can see that the Polestar 3 will boast a low roofline, big wheel arches, and a roof spoiler. Polestar calls it an "aerodynamic electric performance SUV." More like a Mustang Mach-E or a Kia EV6.
Polestar 3 will ride on the upcoming XC90's architecture, called the Scalable Product Architecture 2, which does support fully electric powertrains, so a longer range is expected, along with several driver aids, and since it is a Volvo on the inside, one can only expect it to be one of the safest EVs in the market.
The company is also quite serious about stealing Tesla's thunder in the US as it plans to open up 25 dealerships called "Polestar Spaces" across America. "Production in the USA reduces delivery times as well as the environmental impact associated with shipping vehicles around the world. It will even have a positive impact on the price of Polestar 3. All of this makes the brand even more competitive in the critical American sales market", says Dennis Nobelius, COO, Polestar.
Production of the Polestar 3 is expected to get underway in 2022.