Auto Business
Electric
News
Ioniq 5 is responsible for Hyundai's recent surge in sales of PHEVs
The all-electric CUV is certainly being loved by many out there.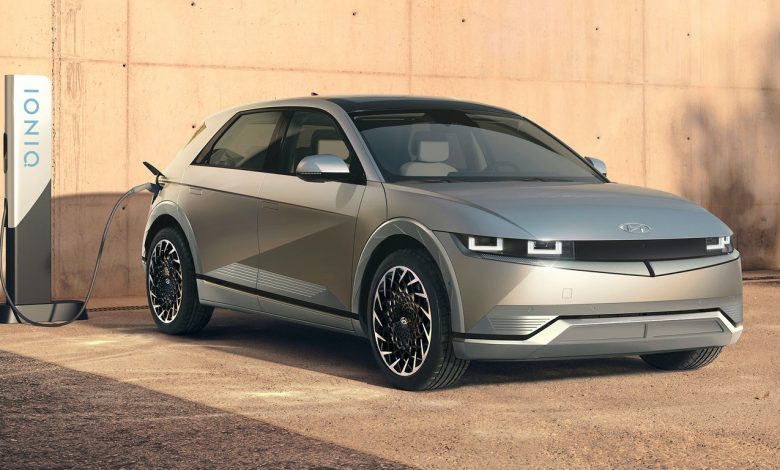 The Ioniq 5 was revealed for the global market just months ago, and since then, it has been setting records on a large scale. So much so, that for May 2021, Hyundai raked in its best figure of PHEVs on a manufacturer level. The company reported 8,977 PHEV sales, up by 34% when compared to 2020. The previous record stood at 8,924 units in October 2019.
The South Korean giant's sales by powertrain are – BEVs – 7,760 (up by 29%), PHEVs – 1,217 (up by 84%), and FCVs (Fuel-Cell Vehicles) – 898 (up by 163%). As of right now, Hyundai has also reported sales of 32,917 PHEVs ( up by 7.3% YoY). Sales by powertrain type based on the year-to-date phenomenon are – BEVs – 26,130 (down by 4.2%), PHEVs – 6,787 (up by 99%), and FCVs – 4,333 (up by 58%).
For the uninitiated, the Ioniq 5 is Hyundai's answer to the VW ID.4, Mustang Mach-E. And while it may not be an SUV of all sorts, the size is pretty similar to its competitors. You can have your Ioniq 5 with either 58kWh or 72.6kWh battery options with a range of up to 300 miles. There is even a 3.6kW onboard power supply so that you can charge your laptop. Speaking of charging, you can also use the Ioniq 5 to charge your other electric cars, as well.
As for performance, both the Standard-and-Long-Range versions of the 5 come with a rear-mounted electric motor as standard but throw in some more money and you can make full use of the second electric motor which will be mounted at the front. Single-motor models come with RWD whereas a dual-motor setup will get you 4WD.
The single-motor version with a 58kWh battery pack makes 170hp with the dual-motor spec producing 235hp. Avail for the bigger battery pack and you have 218hp and 306hp from the single-and-dual-motor setup, respectively.
On the inside, the cabin is futuristic and minimalistic with a flat dash and two 12-inch screens, but it doesn't have a center console so it may bother some. However, it makes up for that with the front seats that are electronically adjustable and can be reclined until they are almost flat. Hyundai also says that they are now 30% thinner than other Hyundai models to offer the rear passengers more knee-room.
Considering the amount of success it is currently enjoying, one can only expect the Ioniq 5 to continue with its golden run for months to come. Reports also say that it may as well overtake the Kona Electric SUV simply because the latter's recent sales have been far from ideal.