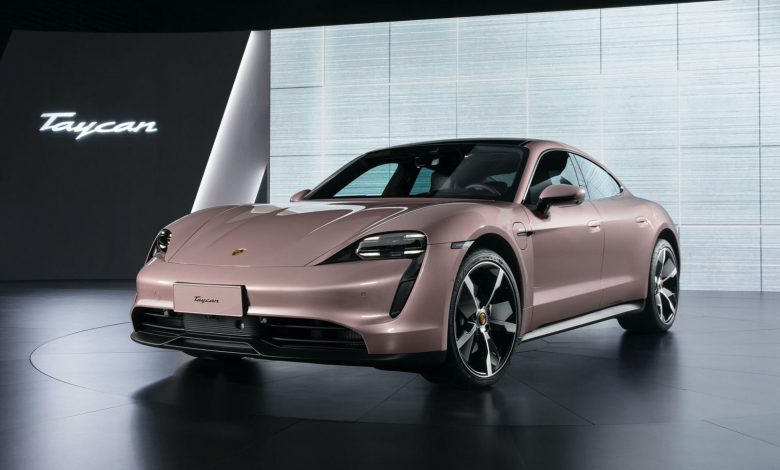 EVs are coming, and they are coming quicker than they can hit 0-60. They are coming quicker than anticipated, so don't you feel all amazed when I tell you that Porsche Taycan, an all-electric four-door saloon, has just outsold the legendary 911 and the 718 in the second quarter of this year. How did this happen? Well, owing to the rising fuel prices and stricter emission regs, even the manufacturers are pushing for EVs every day so, this was bound to happen, no?
The Stuttgart maker sold 18,958 vehicles in the second quarter, a figure that is up by nearly 56% from the same period last year. Additionally, it was also Porsche's best first half for retail sales, up by 50.2% over the first six months of 2020.
"The Porsche community of passionate customers is growing, and we are thrilled to welcome them. All of our cars are outperforming expectations, from the iconic 911 to our electric sports car, the Taycan, and our best-selling SUVs," said Kjell Gruner, President, and CEO of PCNA. "We have great momentum for this year, thanks to a fresh and exciting product line as well as our commitment with our dealers to delivering superb customer experiences."
The deliveries increased to 3.6% over 2020 in the second quarter this year as the maker was quite lucky to not feel the aftereffects of the pandemic as much as its competition. As a result, the Taycan sold more than 3,000 units in Q2 this year, higher than the total of 911s and 718s combined. Take that!
For the rest of the Porsche range, the 911 sold almost 100 more units than the same time last year, whereas the 718 was sold 906 times. The Panamera, Cayenne, and the Macan, all saw big leaps, too. In a similar fashion, Ford's Mustang Mach-E has outsold its legendary ICE-powered sibling when we talk about its sales from last month.
The Mach-E sold a total of 2,465 units (up by 26.7% from May), as opposed to the 2,240 units sold of the Mustang. A pretty big statement, indeed. Some might say that this is due to the global semiconductor chip shortage, but the Blue Oval's report of sales says "electrified vehicles, including battery electric, plug-in hybrids, and hybrids, experienced an impressive 117 percent increase in June for a total of 56,570 vehicles so far this year."
Judging by how things are currently going, in no time will we be listening to the oh-so-pure engine sounds of the 911 and the Mustang from the stimulated sounds inside the Taycan and Mach-E. That's something I am not ready to deal with just yet.