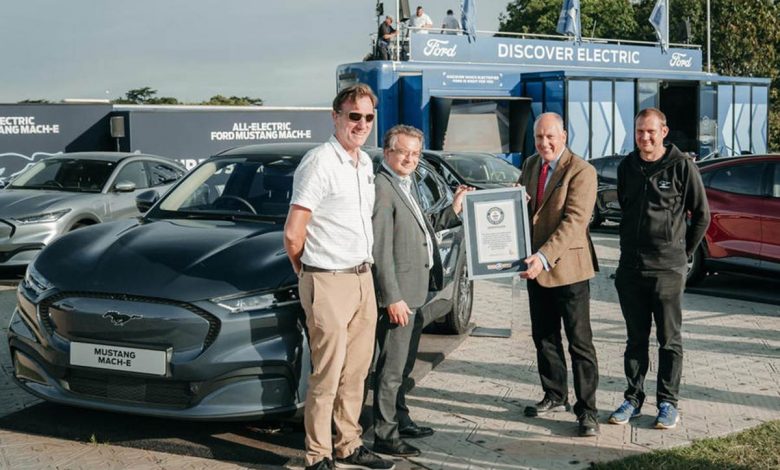 A profit making, ICE powered vehicle manufacturing conglomerate thinking about making the Earth greener? It sure seems like a happy ending from H'wood movies. But, it is indeed true. Wouldn't say it is happening for the right reasons of making the Earth greener but, it has happened.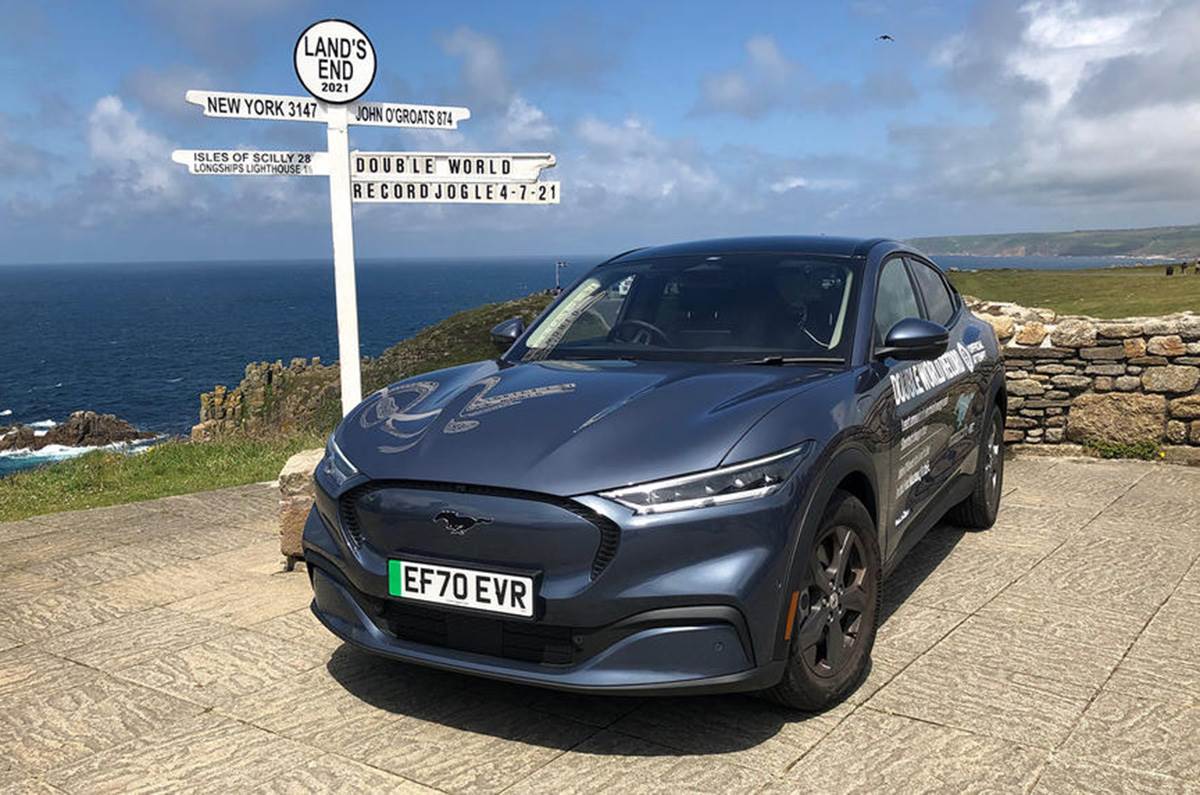 What happened?
Well, the Ford Mustang Mach-E has set an electric car efficiency world record. Yes! The RWD Mustang Mach-E Extended Range equipped with an 88-kWh battery was driven 840 miles across the UK, starting from John O'Groats in Scotland and finishing in Land's End in Cornwall, England. During the journey, the EV's mileage of 6.54 miles per kilowatt-hour was a new world record making it the lowest energy consumption in an electric car.
In simpler terms, this means the range of this vehicle was around 500 miles which is way over and above the claimed WLTP rating of 379 miles. In its most efficient California Route 1 guise, the Mach-E has an EPA-rated range of 305 miles in the US. The journey took a total of 27 hours with the car being fully charged at the start to being stopped only twice to be recharged. Of course this is no simulation of real world testing because the car was driven as efficiently as possible. It was driven at an average speed of 31 MPH and was piloted by BBC transport correspondent Paul Clifton and co-drivers Fergal McGrath and Kevin Booker.
The trio have also set petrol (gasoline for Americans) and diesel economy records before. "This record is about demonstrating that electric cars are now viable for everyone. Not just for short urban trips to work or the shops, or as a second car," said Clifton. "But for real-world use on long cross-country journeys. We've proved that, with this car, the tipping-point has been reached. The Ford Mustang Mach-E's range and efficiency make it an everyday car for tackling unpredictable journey patterns. We did a full day's testing totalling 250 miles and still had 45 percent battery charge on our return."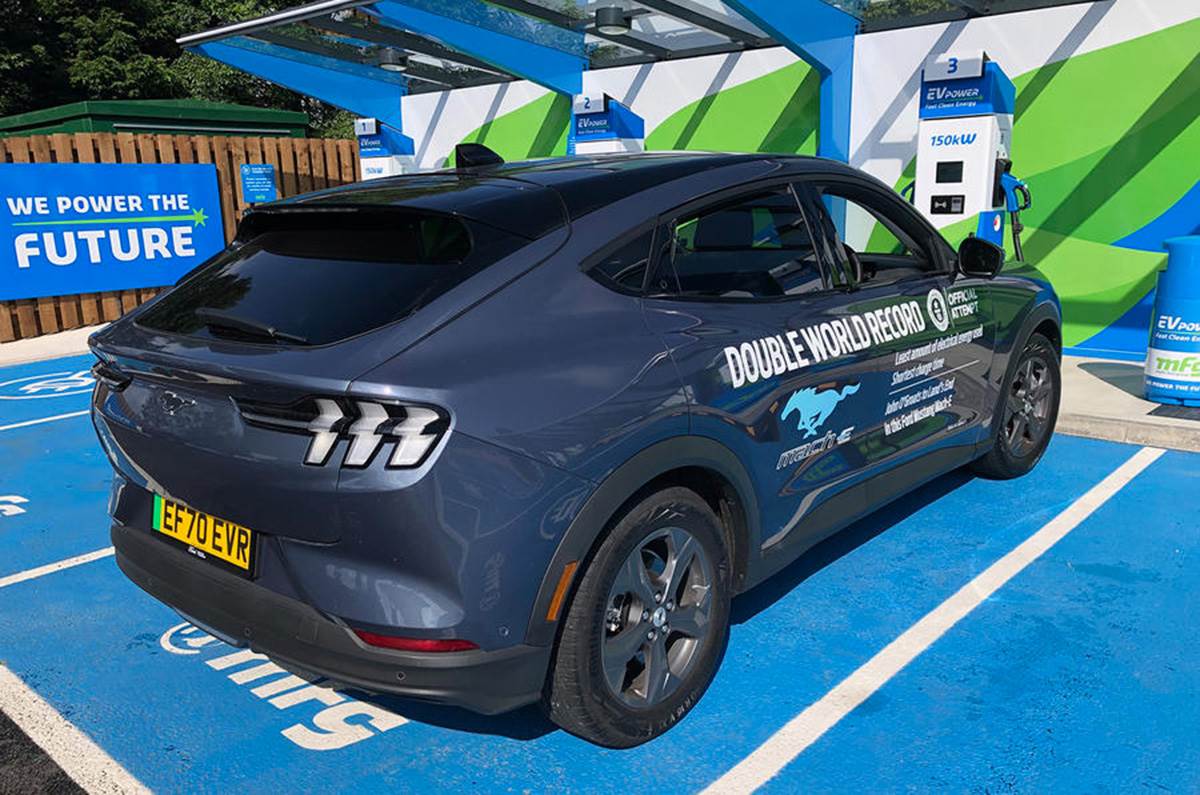 Now, even if this wasn't very realistic, it's still something. The faith on EV's can be rejuvenated because as per Ford's Go Electric report, the average consumer thinks an electric car can travel less than 150 miles on a single charge. Back to what I said in the beginning, it wasn't done for the reasons of making the planet greener, it was a showcase of Ford's tech and why you should buy the Mach-E. And I guess it is working because for the first time, the Mach-E outsold the combustion-powered Mustang muscle car last month. Nevertheless, I ain't complaining because the end result stays the same. The time for EV's is here. I'll keep reminding everyone until everyone believes!