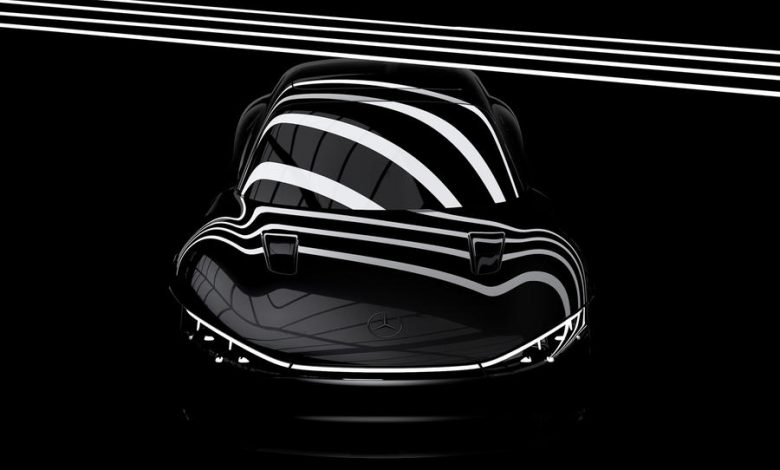 Mercedes-Benz is suddenly very serious about the electric future as it recently announced its plans to become an EV maker by the end of this decade. In similar news, the German carmaker has also teased two of its 'upcoming' models – the Vision EQXX Concept and the Mercedes-Maybach EQS SUV, the first-ever all-electric Maybach.
The Vision EQXX is described as "a symbol of our ambition to create the most efficient car", says Mercedes. Apart from revealing the latest teaser image, Mercedes has also confirmed that it is targeting a real-world range of more than 620 miles and a consumption rating of more than six miles/kWh. Before, the company said the EQXX would have the longest range and highest efficiency of any EV ever produced.
It was previously stated that the EQXX will have a range of 750 miles, essentially the distance between Beijing to Shanghai, on a single charge. However, don't think this will possible because of a bigger battery pack, as the company simply doesn't wish to install a bigger battery just to achieve this feat. Mercedes aims to boost its energy density by 20% over the EQS, while also trying to go for a better drag coefficient than 0.20.
The teaser shots show the EQXX Concept as a sedan sitting quite low to the ground, with gentle curves everywhere. It is a large vehicle, certainly, closer to the Tesla Model S. Although don't think that the EQXX will make it to production. Instead, Mercedes would be looking at learning a lot from this for its future models.
The debut could happen next year, and the team responsible for designing the EQXX will have help from Mercedes-AMG Petronas F1 Team's High-Performance Powertrain division to achieve the aforementioned figures.
Switching focus to the Mercedes-Maybach EQS SUV, expect it to have unique styling bits and pieces, a plusher interior, and quite possibly a power increase too when compared with its ICE-powered sibling, the Mercedes-Maybach GLS 600.
We also can hope for the Maybach variant of the Mercedes-Benz EQS, along with an AMG variant. We could know a lot more in the coming months as the Munich Auto Show takes place in September this year.