Auto Business
News
More than INR 3.34L Cr collected by the Center in Petrol & Diesel excise duty in FY2021
Transport Minister Nitin Gadkari says the excise duty collected is being used in infrastructure and other development projects.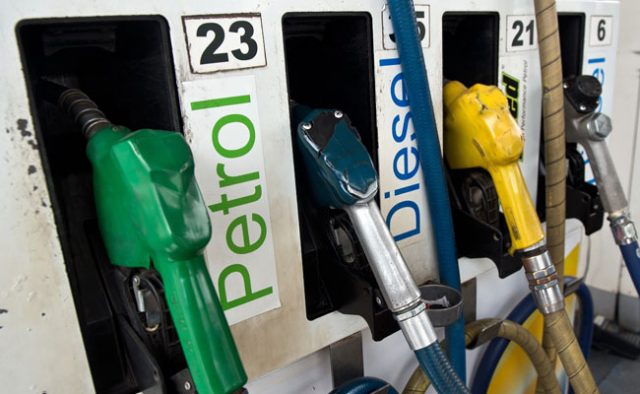 Thanks to the Center's transparency, we now know how much excise duty was collected from Petrol & Diesel in the FY2021 – INR 3,34,894 Cr. Of this figure, Petrol accounted for INR 1,01,598 Cr, and Diesel stood at INR 2,33,296 Cr, more than twice.
According to the details revealed by the Center, compared with last year's excise duty collection, this year, it saw a massive, 87.81% Y-o-Y increase, thanks to the several hikes in the fuel prices in FY2021. To put things into a clearer perspective, in FY2019, the excise duty collected for Petrol stood at INR 68,929 Cr, and in FY2020, it was at INR 66,279 Cr, thus meaning a 53% Y-o-Y increase (2020 vs 2021).
Similarly, Diesel, the most common form of fuel used for small and commercial vehicles, saw an excise duty collection of INR 1,14,471 Cr in FY2019, and INR 1,12,032 Cr in FY2020 – meaning the growth rate between 2020 and 2021 stood at a mind-boggling 108%.
One of many reasons for this higher collection this year has to be the hike in excise duty – INR 19.98 of excise duty for Petrol in July 2019 was increased to INR 22.98 from March 2020, followed by a further hike to INR 32.98 from May 2020.
As for Diesel, it first was at INR 15.83 in July 2019, before it got increased to INR 18.83 from March 2020, followed by a 69% jump to INR 31.83 from May 2020.
Further, according to the Minister of State for Petroleum and Natural Gas, Rameswar Teli, the prices of Petrol were hiked 76 times and Diesel by 73 times in FY2021, and as a result, between April 2020 and March 2021, Petrol became costlier by INR 20.97/L and Diesel by INR 18.58/L, in Delhi. As for Mumbai, it was INR 21.70/L for P and INR 22.77/L for D.
For the uninitiated, one of the reasons for these absurd prices is the even-more-absurd levels of Central & State taxes. Speaking about the situation in the Capital, Petrol costs INR 101.84/L (as of July 24, 2021), of which roughly INR 33 is for the excise duty and INR 23.42 is reserved for the State VAT. Put simply, of the INR 101.84, people are paying INR 56.48/L as taxes, alone.
Those who drive Diesel-powered vehicles aren't too happy, either, as of the INR 89.87/L (as of July 24, 2021), the excise duty accounts for INR 31.79 whereas the State VAT stands at INR 13.14. Clubbed together, nearly INR 45 is paid for the taxes, alone.
However, Transport Minister Nitin Gadkari says, "The excise duty rates on petroleum products have been calibrated to generate resources for infrastructure and other development items of expenditure, keeping in view the prevalent fiscal situation."
To ask whether the fuel prices will ever come down is quite silly to be honest because they simply won't. Don't take it the wrong way, but if they ever had to come down, they would've. In times like these, it is only a much better choice to opt for CNG-fitted cars, like the S-CNG range from Maruti Suzuki, or if your budget allows, buy yourself an EV. The running costs are much lower, and every time you need to refill the tanks, you won't shed a tear or two while making the payment. God bless, India.