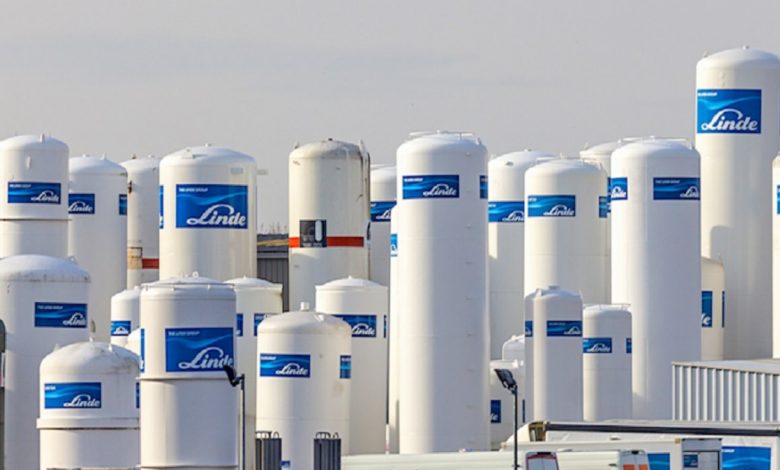 India's largest oil firm, Indian Oil Corporation Limited (IOCL), has announced plans to build India's first-ever commercial green hydrogen plant at its Mathura refinery in Uttar Pradesh. The state-run organisation said it aims to prepare for a future catering to the growing demand for both oil and cleaner forms of energy.
"Indian Oil Corporation has drawn a strategic growth path that aims to maintain focus on its core refining and fuel marketing businesses while making bigger inroads into petrochemicals, hydrogen and electric mobility over the next 10 years," said Shrikant Madhav Vaidya, Chairman, IOCL.
As per reports, Indian Oil is already working on the research and development of hydrogen production, storage and applications like hydrogen fuel cells. It has recently shared a statement-of-intent with Norway-based Greenstat to set up a Centre of Excellence on Hydrogen in India to accelerate a gradual transition from fossil fuels to renewable energy. Furthermore, the company has also announced its plan of operating 15 fuel cell buses in the Delhi-NCR region along with Tata Motors.
What is green hydrogen anyway?
Hydrogen is considered the cleanest form of energy and is being seen as the latest replacement of the conventional power sources by many sectors around the globe, including the automotive industry.
Green hydrogen is derived from water electrolysis using renewable energy like solar or wind. Biomass-based hydrogen production technologies also qualify under the green category.
English please! Okay so in even simpler terms, hydrogen is produced by breaking water (H2O) into its component elements of hydrogen (H) and oxygen(O) using an electric current. This process of decomposing water into oxygen and hydrogen gas with the help of electricity is called the electrolysis of water. And when this electricity/electric current used in this process is derived from a renewable source (e.g. Solar PV or a wind turbine), the clean hydrogen produced is known as green hydrogen.
The same process of electrolysis of water can also be performed by electricity generated in a thermal powerplant (where coal is used to produce electric current). However, thermal powerplant generates a lot of carbon footprint and thus when electricity is used from such sources to break water in order to produce hydrogen, the received hydrogen is called brown hydrogen.
Brown hydrogen can also be produced through coal gasification. In coal gasification, fossil-based carbonaceous materials like coal are converted into carbon monoxide (CO2), hydrogen (H), and carbon dioxide (CO). These gases generated via coal gasification is called syngas and the hydrogen can be separated from the other elements using adsorbers or special membranes. However, this process is also a highly polluting process since both CO2 and CO cannot be reused and are released into the atmosphere.
Then there's grey hydrogen which is produced through natural gas reforming. It is currently the widest used process to generate hydrogen around the world. In this process, hydrogen can be separated from natural gas via a process involving water and coal which is called steam reforming. But just like the process of producing brown hydrogen, this method also generates CO2 from excess carbon. And whenever the excess CO2 is not captured, the produced hydrogen is called grey.
However, when the emission generated from the steam reforming process is captured and stored underground via industrial carbon capture and storage (CSS), and is not dispersed in the atmosphere, the derived hydrogen is referred to as blue hydrogen.
So, what's IOCL's plan?
According to the sources, Indian Oil will use the 250 MW of electricity it produces from renewable sources like solar power to power India's first green hydrogen plant. The company has a wind power project in Rajasthan and it intends to source electricity from there to its Mathura refinery in order to produce green hydrogen.
In case you are thinking "But India already produce hydrogen!" Yes, we do, but grey hydrogen, with fossil fuels such as natural gas, thus leaving a massive carbon footprint.
Speaking of the project during the announcement, Vaidya said, "Mathura has been selected because of its proximity to TTZ (Taj Trapezium Zone). As we see it, the Green hydrogen will replace carbon-emitting fuels used in the refinery to process crude oil into value-added products such as petrol and diesel. Moreover, we have got several expansion plans down the line which are already approved. We will not have a captive power plant and will utilize power from the grid, preferably green power. This will help de-carbonize some part of the manufacturing".
IOCL's refinery expansion plans include raising the capacity of units at its facilities at Panipat in Haryana and Barauni in Bihar, as well as setting up a new unit near Chennai. The company's chairman further informed that Indian Oil is going to add another 25 million tons of its refining capacity by the year 2023-24, which currently stands at 80.5 million tons, including CPCL.
IOCL also informed that it has already installed 286 charging stations, including swapping stations, across the country, which will be raised to 3,000 EV charging stations in the next few years.