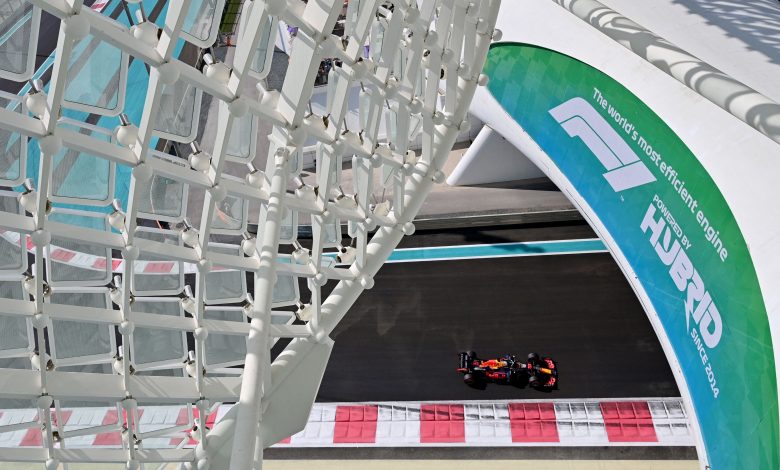 FP1 and FP2 took place today for the Abu Dhabi GP at the Yas Marina Circuit. The track layout has been changed, and we saw quite a few drivers make mistakes as they got to grips with the same. The championship battle may be a very close one between Max and Lewis, but even in the Constructor's championship, Red Bull are mathematically still within a chance to clinch the title, although Red Bull boss Christian Horner admitted that it would take a miracle for that to happen.
It will be very crucial for the drivers to ensure they have good laps all throughout, as the FIA has highlighted a rule that the drivers must adhere to the driving standard, or they may see their points being deducted. This comes in light of the absolute shambles that was the Saudi Arabian GP, as despite how exciting it was, it was very messily managed. Also, we wouldn't like the championship to be decided by a crash like how Senna and Prost, Schumacher and Hill, Schumacher and Villeneuve had, now would we?
Let's get straight into the events of Friday now!
FP1
FP1 started under the heat of the afternoon sun at Yas Marina, and the drivers one by one rolled out onto the track. We had a glimpse of the helmet cam once again, courtesy of Leclerc. Jack Aitken took over running duties from Russell for FP1, and did a fair bit of running.
🟢 FP1 GREEN LIGHT 🟢

Here we go! #F1 🇦🇪 #AbuDhabiGP pic.twitter.com/ujQ1cDTfiK

— Formula 1 (@F1) December 10, 2021
Ocon had a close call at Turn 14, and narrowly missed the wall. Not a lot happened for a bit, with Kimi having a spin, and Alpine doing a cool bit of word play while embracing a meme which is running in the F1 community- with El Plan written on the back of Alonso's car instead of Alpine!
That was veeeery close!

What a save by @OconEsteban 😅👏#F1 🇦🇪 #AbuDhabiGP pic.twitter.com/hBAhBmSgPW

— Formula 1 (@F1) December 10, 2021
Lando then had a moment when he went on the kerbing and sent some debris flying, and then Kimi and Seb Vettel both had a spin. The session ended with Max on top, just under 2 tenths clear of Bottas in P2, and Lewis in P3.
It cannot be said as for who will have the advantage for the rest of the weekend definitively, but Ferrari and Alpine look very strong. Yuki was also well ahead of Pierre, while Aitken beat Latifi at the end of the session. McLaren had their usual slow FP1, so their true pace is still waiting in the wings.
FP2
Not more than a few minutes had passed since the start of the session, and Bottas had a very scary moment at Turn 14, where he gave a small kiss to the barrier at the exit of Turn 14, though escaped without much harm. A few minutes after that, Latifi went backwards into the wall at Turn 13, damaging his rear wing in the process.
Valtteri Bottas kisses the wall at Turn 14

He's not the first to be caught out there, keep your 👀 on that one throughout the weekend#AbuDhabiGP 🇦🇪 #F1 pic.twitter.com/usdHEteZUi

— Formula 1 (@F1) December 10, 2021
Fernando showed off the helmet cam from his perspective, and it was as beautiful as ever! Not much happened henceforth, though at the end Kimi had a run-in with the barriers at the same turn as his fellow Finn had at the start of the session, at Turn 14. He wasn't so lucky however, and crashed in a way which saw extensive damage to his Alfa Romeo. We did see Alfa's great tribute message to Kimi, which reads "Dear Kimi, we will now leave you alone", in doing so paying homage to both Kimi's career and his famous radio message!
There's very little margin for error through Yas Marina's tight turns!

Kimi found out only too well… 😬#AbuDhabiGP 🇦🇪 #F1 pic.twitter.com/laHOVudN08

— Formula 1 (@F1) December 10, 2021
The session ended with Lewis on top, followed by Ocon in P2 and Bottas in P3. The Red Bulls were a bit further back, which can be attributed to drivers only utilising the mediums in this session, though only Red Bull know if the deficit is real or not. Alpine look very strong, and could make full use of their strategy and car- or shall I say utilise El Plan if things play out in the perfect manner for them on Sunday!
Ferrari had a good and strong showing, while Yuki beat Pierre for the second session in a row. The McLarens were P11 and P13 respectively, while Aston had a very poor showing with P14 and P15. Kimi's crash will surely have hurt Alfa's morale, though they could also do something good tomorrow- their FP1 pace indicated that there is more speed in the car than we see!
In Conclusion
FP1 and FP2 may not have been the most exciting of sessions, but they did give a few ideas as to the possible running order. Alpine and Ferrari look to be somewhat evenly matched, but AlphaTauri and McLaren could also jump into the fight at a moment's notice. Williams has almost sealed P8 in the standings, while unless McLaren have a 1-2 while Ferrari score nada, the Italian team will have bagged P3 in the standings as well.
Tomorrow is Qualifying, and if it's not obvious enough already, it's the most important qualifying of the year and especially so for Max and Lewis. Pole will be key, though with the track changes it's not immediately apparent as to whether pole will be absolutely key for Sunday, given how some of the places where following is difficult have been removed altogether so as to give better racing. Let's wait and see tomorrow what comes out of it!