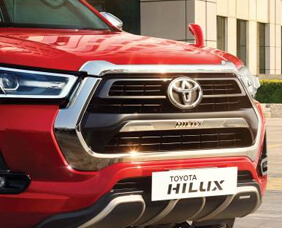 Toyota has officially launched the world's best-selling non-American pickup truck, the Hilux in India with a starting price of Rs 33.9 lakh. The popular pickup is being sold in a CKD form, with bookings having opened in January with a token amount of Rs 1 lakh needed to book the car. Bookings have been halted due to supply shortages so the Hilux can't be booked at the moment.
Built on the IMV platform which also underpins the Innova and Fortuner, the Hilux does have a sense of familiarity to it. However, its appeal will mostly remain niche as the cab and flatbed combo will certainly not be appealing to everyone, and on the tight roads of India driving a pickup truck which has dimensions not too dissimilar to that of a medium-sized warehouse now, would it?
There are 3 options on offer across the two variants, namely Standard and High. Both get 4X4 capabilities, but the High also gets an automatic gearbox as an option. Prices are as follows:
Hilux Standard MT: Rs 33.9 lakh
Hilux High MT: Rs 35.8 lakh
Hilux High AT: Rs 36.8 lakh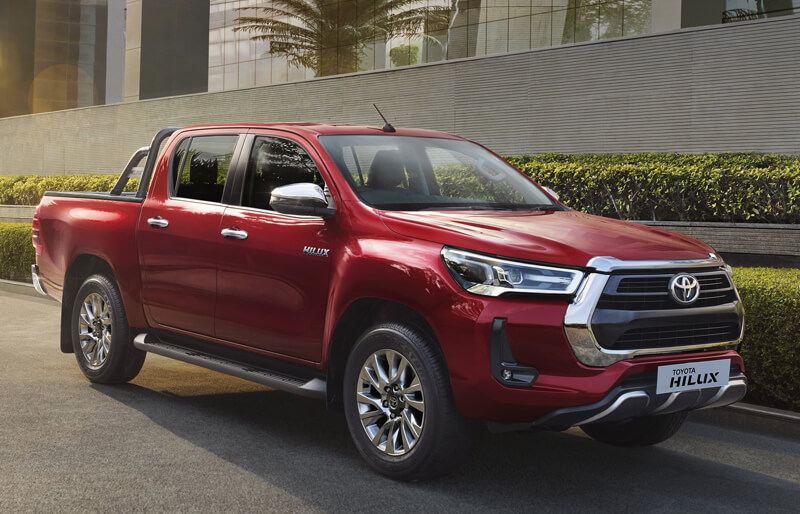 Worried about how much power it has? Well the worries are justified considering how it only has a 2.4L diesel motor with a power output of 204HP/500NM and 204HP/420NM for the manual and automatic respectively! On the inside, there are many comfort and safety features, which include a touchscreen infotainment system, climate control, parking sensors and more while on the safety front Toyota has given the car all the usual safety features like ABS, EBD, Hill Hold but where they've gone beyond is giving the car SONAR, both a normal and a backup one to help navigate the car while wading through water. Toyota has pulled out all the stops, and all that remains to be seen are the sales figures and how well it sells in India. A detailed report can be read by clicking here.