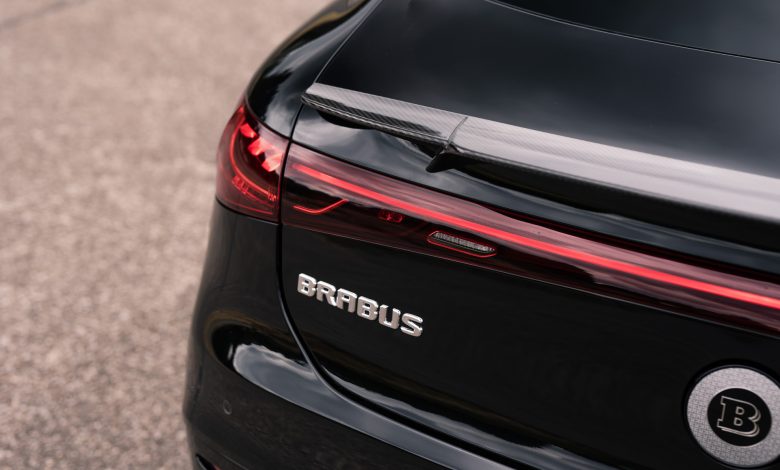 If you don!t know Brabus, it is a German tuning company specialising in creating pretty extreme versions of the already extreme Mercedes AMG vehicles. Brabus has unveiled its take on the Mercedes Benz EQS luxury sedan and it is exactly what you expect from Brabus.
The main changes brought about by BRABUS are the carbon elements around the exterior which not only make the car look more appealing but also improve the drag efficiency. In the front, the Mercedes-Benz logo has been replaced by the BRABUS badge. Carbon front lips along with reducing drag, are also said to reduce front axle lift for stability at higher speeds.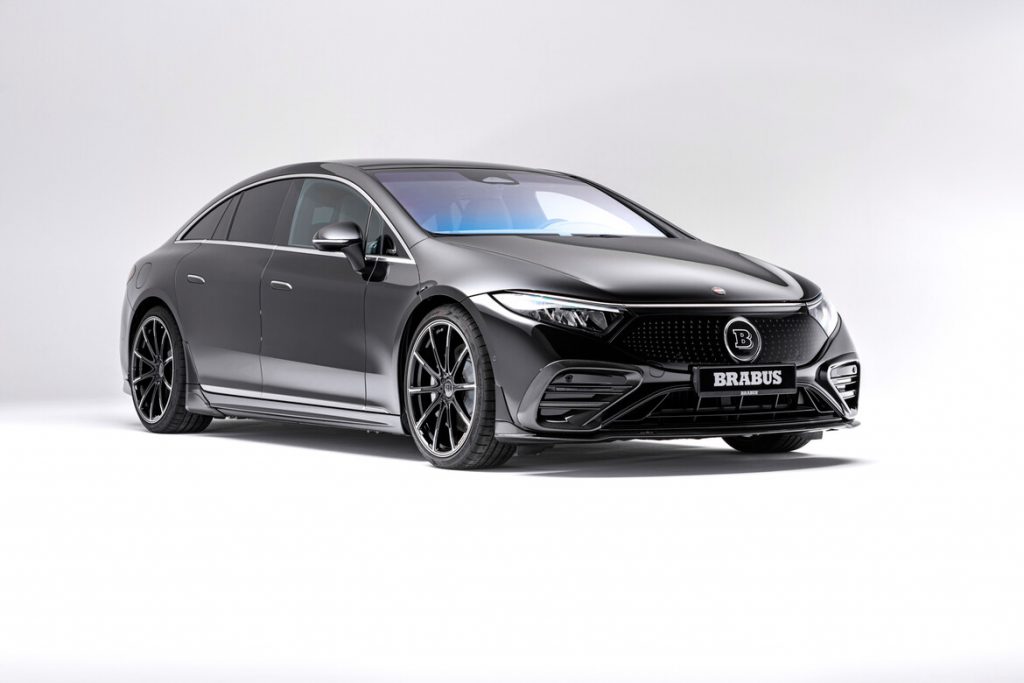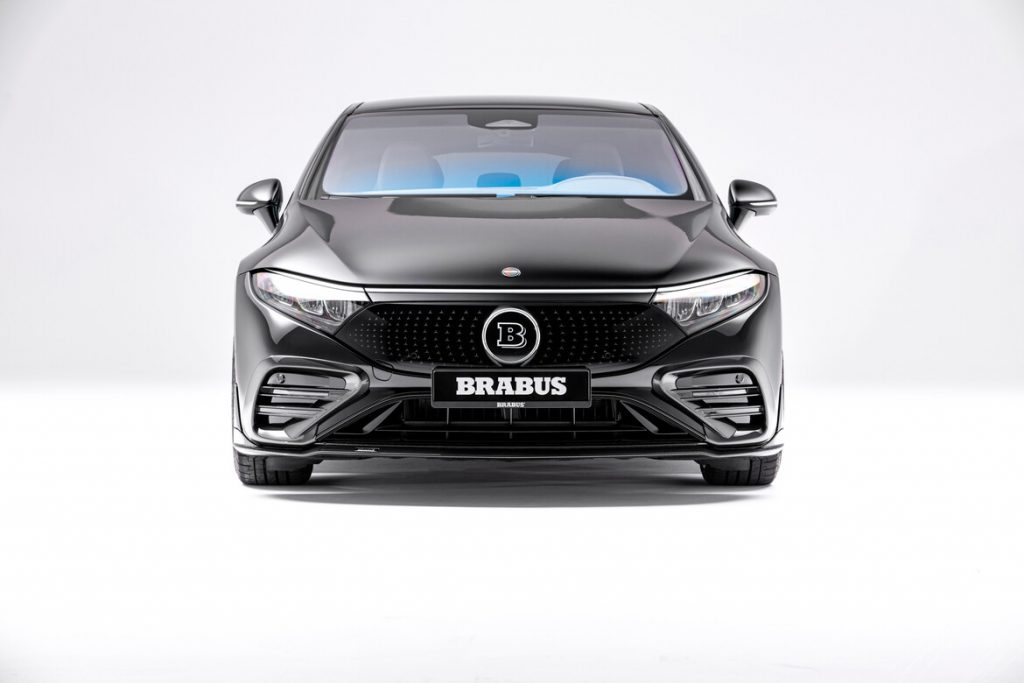 The company has also replaced the stock diffuser, added a rear spoiler and overall rounded off the car on all sides. BRABUS promises such mods would reduce aerodynamic lift by 40%, and coupled with their own 22-inch Monoblock M forged wheels, will increase range by 7% on an average for speeds around 100-140 kmph. With the BRABUS SportXtra suspension module, customers will also be able reduce the ride height according to their choice. BRABUS is known for its meticulous attention to every small detail and it can be seen on the branding which has been added in quite a few places. The branding is visible on the rims and in an illuminated form on the door sills.
22″ BRABUS Monoblock Z "Platinum Edition" forged wheels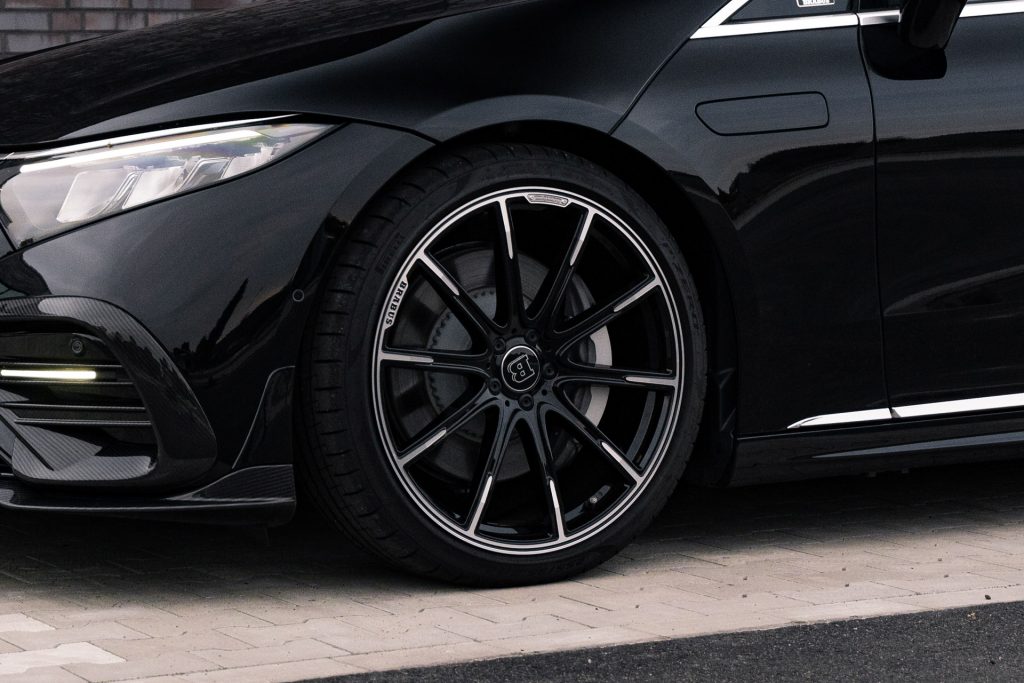 Side Profile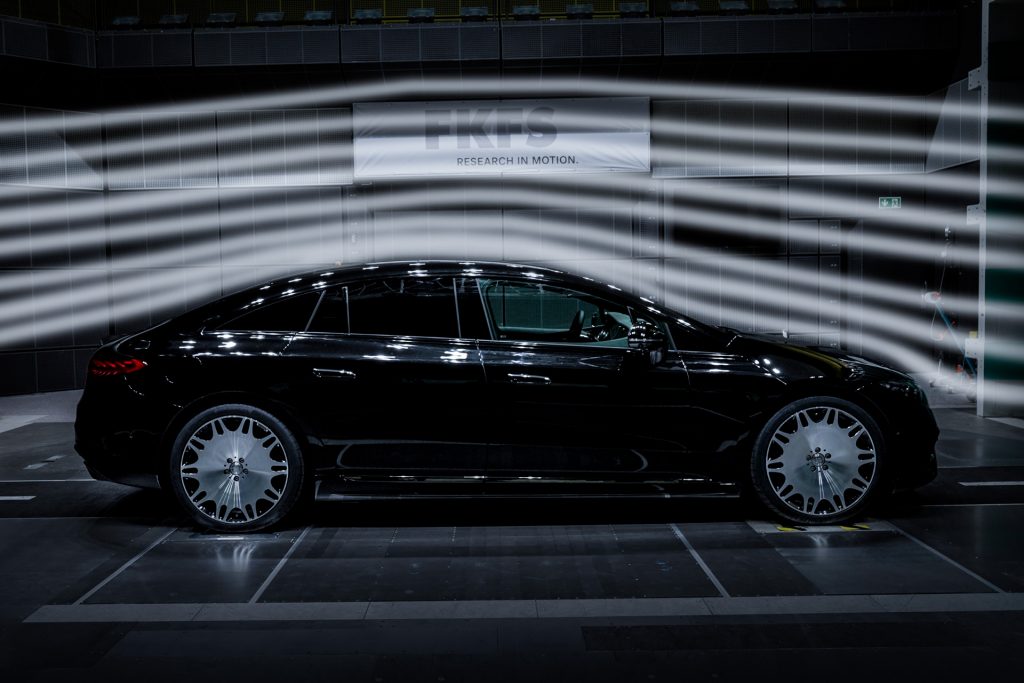 Illluminated branding on the doorsill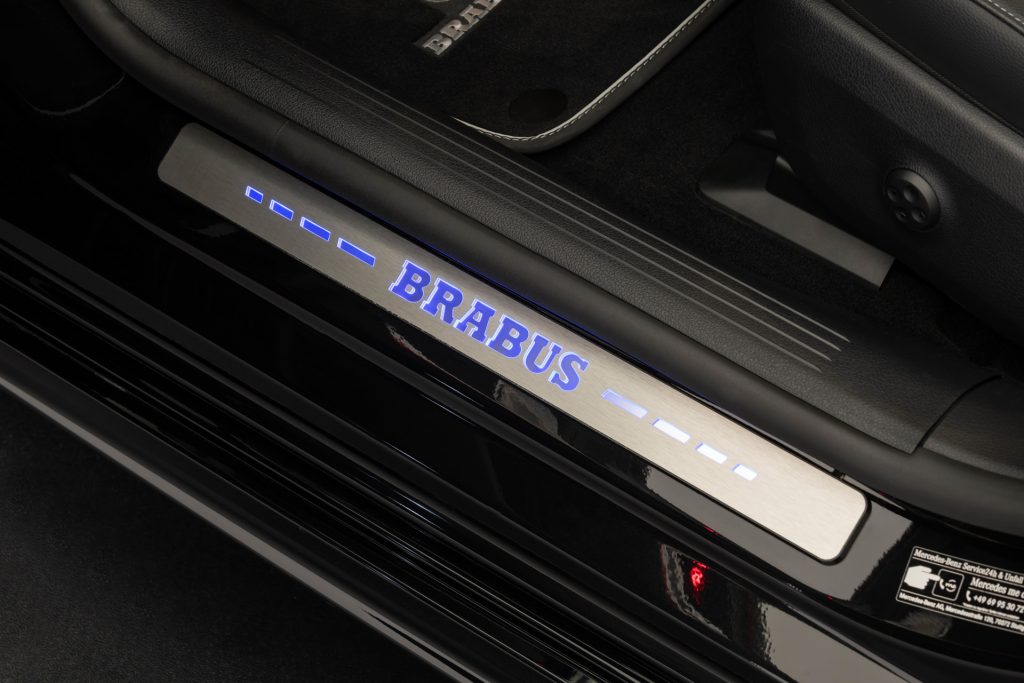 Interiors