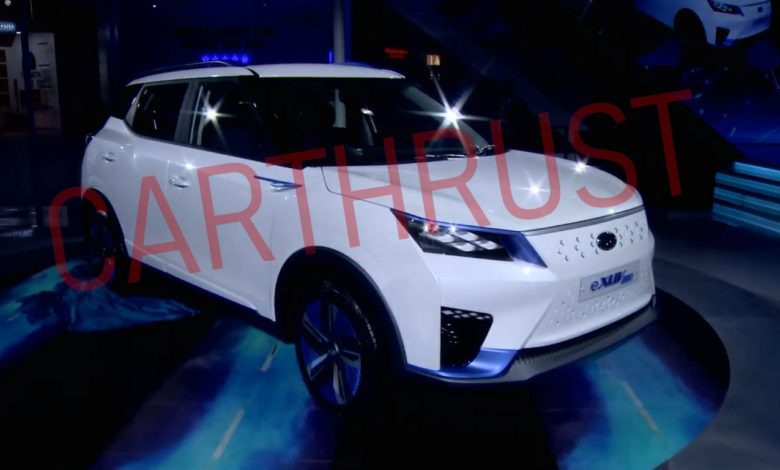 Mahindra & Mahindra will finally join the Tata Nexon EV in the ring, which till now has been reigning at the top with no direct competitor. While the all-new INGLO platform that was revealed just 2 days back, the SUVs based on it will be launched as early as December 2022. The XUV400 however, is set to be launched next month.
The eXUV300 was showcased at the 2020 Auto Expo as a concept. The XUV400 is said to be based on the same frame as that concept vehicle. Few spyshots from recent times confirm that the car will be longer than 4 meters which means it will be bigger than the Nexon and possibly more expensive. The XUV400 is rumored to be 200mm longer than the XUV300 which is why the vehicle got a new name. It will be distinct from the XUV300, in terms of styling, especially the front grille and headlight and taillight designs. Obviously, it will be powered by a battery pack and electric motors, instead of an ICE. It will most probably get a single FWD motor producing around 150 HP. It is also rumored that the eSUV might get ADAS features.
With the launch of the XUV400, Mahindra will be the next brand to delve into the compact electric SUV range, which is currently dominated by the Tata Nexon EV, and set a foundation for the brand's future of e-mobility.