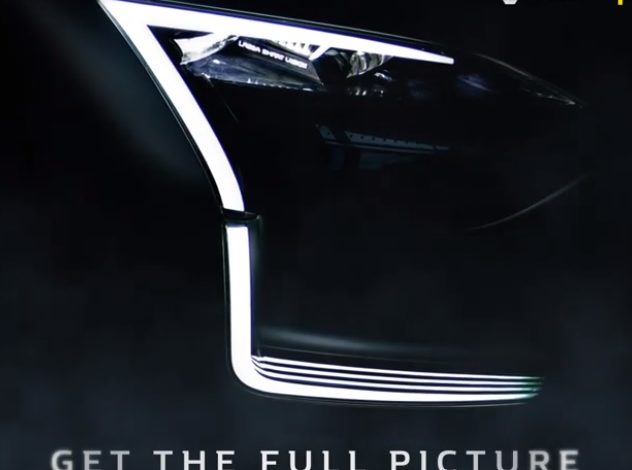 Renault India is ready to mesmerise us with a stunning display at the Auto Expo 2020. The company has teased the LED DRL's for their upcoming sub-compact SUV, slated to be called the Kiger.
The Renault pavilion will feature corners dedicated to "Electric Concepts" and "Global Concepts" that will help highlight the importance Renault is giving to Future Mobility. Furthermore, there will be several customer engaging performances and activities at the Renault Pavilion. This is to honor the brand's tagline "Passion for Life".
Considering Renault is the global leader in the electric vehicle segment, the dedicated "Electric Corner" is justified. It will be an aid in demonstrating the strong role that Renault will play in transforming the Indian Automotive Industry.
Renault is the #1 European brand in India and it will live up to this title at the Auto Expo 2020. According to news, there will be an array of 12 cars along with 2 engines that will be showcased by the company. Additionally, it is expected that the F1 racing concept, a sub-compact SUV, and the Symboiz electric vehicle concept will also be presented at the expo. On top of that, the electric version of the Kwid will be displayed as well but it launches in India at a later date. This model has been selling in China and produces a power of 44 PS along with the torque of 125Nm. The two engines that are expected to make their debut at the expo are the 1.0liter motor and the 1.3liter turbo petrol engine. The debut of the HBC sub 4m SUV will be the model that fans of the brand are most excited for.
The Renault Pavilion will be Stall-N3 in Hall No. 10. (Auto Expo 2020 is being held at India Expo Mart, Greater Noida, 5th – 12th February 2020).
Renault was the only brand that had over 7.5% growth in 2019. The credit goes to the introduction of models such as Duster, Kwid, and Triber along with well-measured business strategies. At the Auto Expo 2020, Renault plans to showcase its Indian range and reveal the roadmap laid out to further develop the Indian portfolio. The brand plans to showcase the strategic, technological, and design advancements that are constantly being made to fulfill the evolving requirements of the Indian consumers.