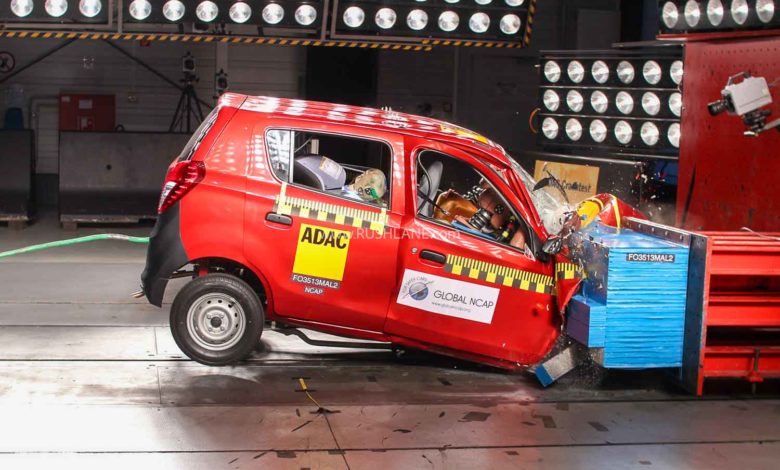 David Ward, the CEO of Global-NCAP (the crash test agency), had urged Maruti Suzuki to follow in the footsteps of Tata and Mahindra and develop models which were safe for the Indian roads. However, the company has reacted rather negatively to this challenge. 
The few vehicles of Maruti Suzuki that have been tested by Global-NCAP (at their own accord) are Vitara Brezza, WagonR, Ertiga, Alto, Swift, etc. Except for the Vitara Brezza scoring 4-stars and the Ertiga scoring a 3-start for both adult and child occupants, the other models have failed miserably in the crash tests. 
It was expected that with Mahindra and Tata Motors having 5-star rated models in their respective portfolios, Maruti would want the same. However, it has been revealed that this is not the case. 
The Senior Executive Director of Maruti Suzuki, CV Raman, stated at the Electric Vehicle Web from the Auto Expo 2020  sidelines that "As far as Maruti Suzuki is concerned, we believe that all safety regulations which are mandated by the government and the recently introduced offset side-impact and pedestrian regulation we are meeting."
The brand is going to incline more towards the policies implemented by the Government and the regulations recognized by the Government. In other words, Maruti Suzuki, unlike other manufacturers, will only work within the regulations mandated by the Indian Government. And we all know how weak those are in India when compared to the global markets. 
Now, Global-NCAP is an organisation which is recognized by several international markets. However, SIAM (Society of Indian Automobile Manufacturers) have taken a different stand. They have concluded that Global-NCAP is nothing more than an NGO that have their own notion of safety standards. This organisation does not have any authority in setting global safety standards. 
It is expected that very soon India will be launching its very own mandatory crash test under BNVSAP (Bharat New Vehicle Safety Assessment Program) that is most likely to follow a similar system of rating. This is being launched by the Government to improve the safety standards of Indian models globally. 
The above statements by Maruti and the stand they take might just tarnish the goodwill that the company had earned being the "people's car". Maruti Suzuki must react to the market changes where people don't just want an affordable car, they want a quality product with capable engines. And by quality, they mean both interior and exterior build quality. Maruti Suzuki's constant lack of focus towards building safer cars in order to cut costs has also resulted in a downward graph for their sales. If they keep this up, we might see a similar downfall in this company just as we saw in Honda when they were unwilling to bring diesel motors.