Electric
Fisker Ocean's truly eco-friendly interiors revealed!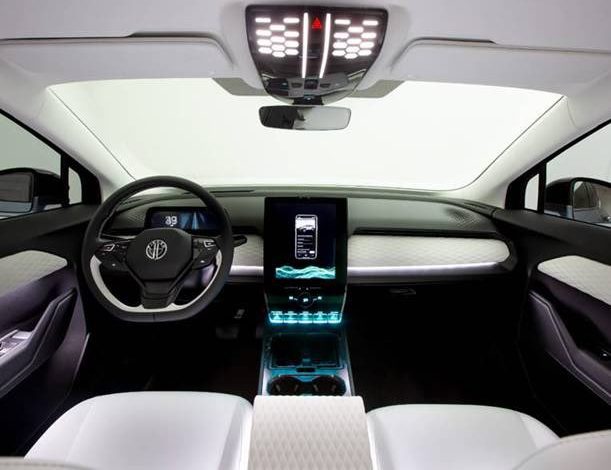 The Fisker Ocean is amongst THE most awaited electric SUV. The car has created quite a buzz around itself and it's for all the right reasons. Now though, company founder and legendary designer Henrik Fisker has revealed the interiors of this new car and believe me… it gives a whole new definition to Eco-friendly!
The Fisker Ocean Buzz
The Fisker Ocean's capabilities have been teased quite a lot by Mr. Fisker himself. From it's 4×4 abilities to the all windows down mode. From being a flowing design to its affordability, this one seems to be THE perfect electric SUV to take on the Tesla Model Y and the Ford Mach-E. Henrik Fisker is known for his tasteful designs and the emotional attachment behind it. The Fisker Karma and the legendary bond car BMW Z8 are among his most notable ones. But, he has gone a bit further with the Fisker Ocean… pay attention to the name "Ocean".
Interiors
The interiors are a similar layout in design to any electric car. Two huge screens, minimalist approach and of course, no buttons. The ambient lighting is a bit too bright for my taste but, the rest of it looks fine for a $38k car. The vertically stacked infotainment screen appears to be similar to the Ford's! But, the party trick here is this: The interiors are completely VEGAN and the carpets are made from recycled plastic bottles & fishing nets from the world's oceans. HOW COOL! Now THAT is what I'd call a truly earth-friendly car. Or maybe even the first completely earth friendly product. Mr. Fisker is setting benchmarks for those actually wanting to change the environmental situation. So kids, it's important to go to school and learn how to do it first than just giving speeches!
Oh BTW! This vehicle is also coming to India. Unlike Tesla, Fisker doesn't believe it's a tough job to set it's sales in India especially when our country is prepping up for the biggest EV revolution. The most promising and budget EV in India is by an Indian automaker Tata Motors. They not only made their own electric power-train but, also made the car 5-star safety rated with IP68 batteries and a sizable water wading capacity. The global presence of Fisker might make it a benchmark move towards environment friendly activities by companies.