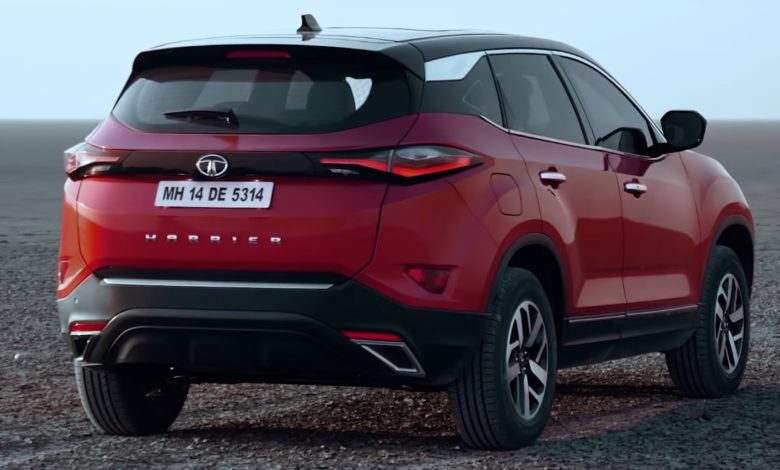 Tata Motors chief technical officer Mr. Rajendra Petkar has subtly hinted about an upcoming turbo-petrol variant of the Harrier. This information was revealed in a recent interview by Autocar India with Mr. Petkar. Let's find out more!
The current gen 1.3 litre Revotron petrol engines are a modular set. This means that an upgrade of that motor is possible. Adding another cylinder will make the engine a 4 cylinder 1.5 litre motor capable of around 160 HP. Now this will be a huge plus for the car since, a lot of the buyers are preferring the Seltos or the Creta solely because of the petrol. A petrol engine will be much more silent and fits in lower budgets as well. Some inside sources have revealed to us that this new Harrier could be as much as Rs. 1-1.25 lakh cheaper than the current offering. (Suweeet!)
Owing to the high fuel pricing in India even when oil has gotten cheaper, there seem to be very few signs of any downfall. The little difference between diesel and petrol prices means that there is lesser justification for people to invest in a diesel car.
Moreover, the diesel emissions are considerably higher than a petrol motor owing to diesel being a much more unrefined form. Combine all this with the sporty jazz from a petrol motor and you'll know why petrol is a must for any car. In fact, Maruti Suzuki has invested so heavily that they are not considering to even upgrade their BS4 diesel motors.
The Tata Harrier petrol when launched could give a tough competition to the Creta and Seltos given that it's going to be a bigger and more off-road friendly offering at around the same price. The latest additions of a sunroof, an automatic and other features has already sweetened the deal. Although, it's still not been able to cut through the sales of the Creta or the Seltos. Will the Harrier petrol be able to do that? Let us know in the comments below.