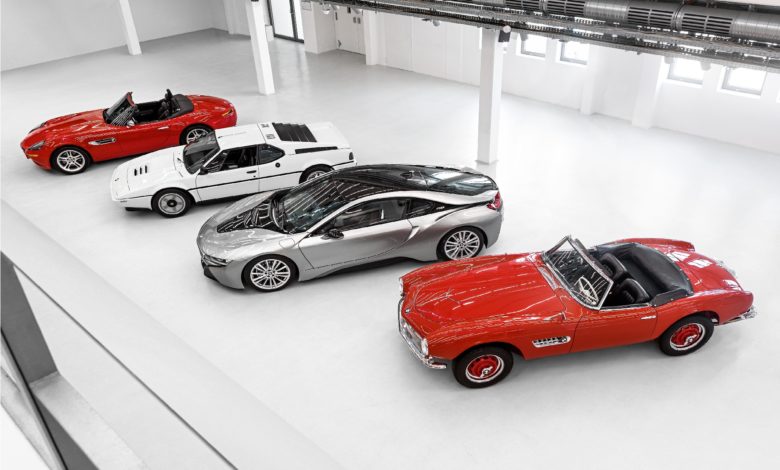 After 6 years, BMW is bringing an end to the production of the i8, a car which paved the road for BMW's electric future. Due to the attention that this car has garnered over the years, BMW will be inducting this car into BMW's 'Hall Of Fame'. The BMW i8 was unveiled in 2013 at the Frankfurt auto show, after which it was released in Germany a year later. Even now, in 2020, the BMW i8 looks like a car which is the result of some time travelling mechanism.
Whether one talks about the i8's engineering, exteriors or interiors, all 3 spheres of the i8 scream "futuristic" and I believe no other car could match up to it in this respect. This was not a car which would make you rave about it's performance. Not that it was a bad performer or didn't drive well but, what caught the world's eye was the sophistication with which this car had been designed. On seeing it for the first time, what is truly captivating about it was the rear styling which sets it apart from any other car in the world. Furthermore, the butterfly styled doors are an all time classic and bring joy to car enthusiasts of all ages. On entering the car, the interiors greet you, and the way it has been designed feels simply unreal.
Talking about performance, the i8 does not have the blistering pace of a super-car, however, what set this car apart from the other cars was the way it's engine had been engineered. It was powered by a tiny 1.5 litre turbocharged petrol engine producing 228 bhp, which was mated to a 98 kilowatt electric motor, along with which the car had a total of 359 bhp. A combination of 2 engines allowed the car to bring back a decent fuel economy, and while doing so, it was quite a fun vehicle to drive as well.
By April, the last 200 i8s will be manufactured, after which the car will drive into the sunset. The i8 will always be remembered as the car which allowed BMW and other companies to believe that environmentally friendly cars can be built, without compromising on its performance.
We have witnessed the last Hayabusa go away and now the i8 is also done and dusted. All the cars we dream of owning have already had their time up so, I really needed to write about why was the i8 so special!
P.S. – I am not crying, it's the onions.