Auto Business
News
Rivian postpones the launch of the R1T pick-up to 2021
Originally slated to be launched at the end of 2020, the electric pickup truck will now be released in 2021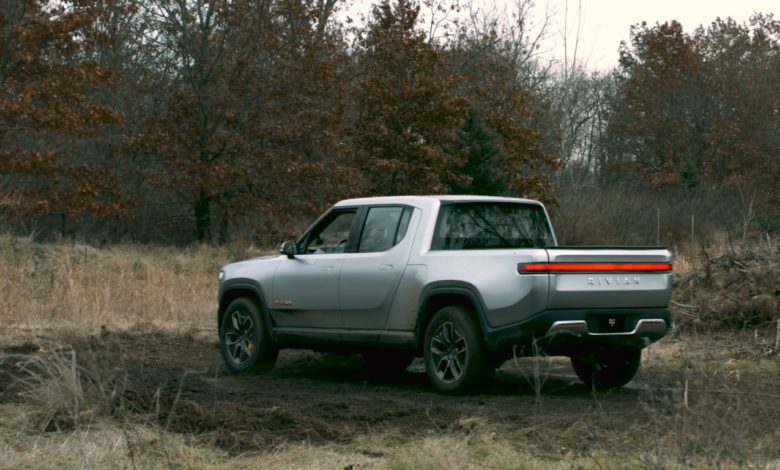 Coronavirus is spreading its wrath all over the world, and has effectively derailed our lives. People have had to seek protection, and cannot leave their houses, and this has not only halted our lives, but also the industries.
Supply lines, production operations which is are core functions of an industry have been temporarily suspended, and this is weakening all the industries, with particular damage to the Auto Industry. The motor brand who has been included in the list to be affected by Covid 19 is American electric vehicle startup Rivian, who have been compelled to delay the launch of their much awaited R1T to 2021.
The production of the R1T electric pickup was supposed to begin by end 2020, with deliveries starting a little later, however, this plan has been rendered ineffective, as Rivian has announced that the production of their electric pickup will start in 2021.
I believe this date is tentative, and it depends on how the U.S deals with Covid 19, as the situation currently is near abysmal with 400,546 cases and 12,857 deaths. Rivian was also supposed to initiate the production of the R1S SUV, but it seems that at the current point, production as a whole will be halted, thereby prolonging production from the previously fixed date.
Rivian has taken the right step by shutting down all their industries, as this stops their employees from venturing out for work and contracting the disease, furthermore, with people staying indoors, the disease could be curbed, and without a cure at hand, this our next best way of dealing with Coronavirus.
Luckily for Rivian, they have received a great amount of money in the form of investments from companies such as Amazon, Ford and Cox Automotive, and at the end of 2019, Rivian had received a total of $1.3 billion dollars, suffice to say, they will be able get through this precarious time without being affected much. Rivian has also partnered with Amazon, and will be providing them with 100,000 electric vans (once Coronavirus eases out), which would be used by Amazon, to replace their previously used fossil fuel powered vehicles.
With Coronavirus hovering around the world, it seems like all of us have been forced to take a temporary hiatus, and this hiatus will hamper the future plans that have been set by industries. All we can do at this point is wait, and hope for the best. Come 2021, if Rivian is able to launch as per the new time schedule that they have set, the Rivian R1T will be going up against the Tesla Cybertruck and the battle between these 2 electric behemoths will be a treat for any car enthusiast.