Electric
Mercedes Benz's Tesla Model S fighter dubbed the EQE
The Tesla Model S has been the alpha electric sedan for must customers who want a family sized electric vehicle. Mercedes aimes to change that with their EQE.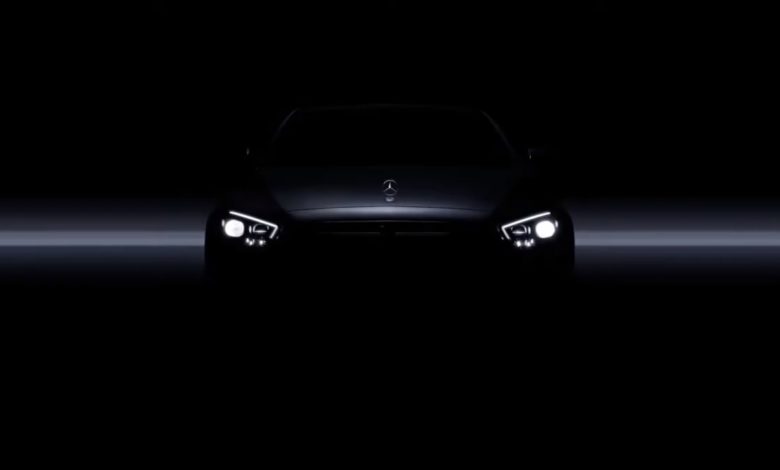 I believe Tesla, single handedly began the 'electric car' revolution, and in a way, forced other automakers globally to work on making electric vehicles of their own. No brand has been successful in dethroning the Model S and how could they, the Model S is a winner in nearly every respect.
Fun fact, the highest selling electric vehicle is the Model 3, after which is the Model X. An archaic belief made people think that electric vehicles were not capable of performing at high speeds and that they were dull vehicles as a whole. Tesla by themselves was able to change the outlook on electric vehicles. Their cars are not only technologically advanced, but also hit 3 digit speeds with such ease, that it has given some serious competition to Internal Combustion Engine based sports cars. However, Mercedes has decided to put forward their player, the EQE, and they believe that this sedan could shock (pun intended) the Tesla Model S.
The first fully electric vehicle from Mercedes Benz is the EQC, a compact luxury SUV which has set the tone for Mercedes electric cars. Their vehicles are luxurious, sporty and deliver good numbers with respect to range, and the three point star based company would hope to follow suit with the EQE.
The EQC when compared to the Tesla Model Model X, comes off as a more luxurious vehicle, but it loses out on range. The EQE is taking the Model S head on, and that is no easy task, as this will require Mercedes to use the dynamic of the EQC, but work hard on delivering more miles on the range, because buyers of this segment of cars will not compromise on the range irrespective of the how much more luxurious the car is.
Mercedes does one-up Tesla in one aspect, it is a brand which has been around for a long long time and it has earned its credibility, so chances are, if they make a desirable product, a customer might not look the other way, and would choose the Mercedes.
For that to happen, Mercedes will have to be sure to deliver on range, performance and luxury, as the Tesla Model S does well and better in all those spheres minus the luxury aspect. Rumours suggest that a variant will be offered in the EQC which would have all wheel drive, a horsepower of 402 and a range of 373 miles (600 kms).
These numbers are simply unbelievable, and if Mercedes can make this into a reality, they can surely pose as a very strong competitor for the Tesla Model S. There is a slight bummer though, the EQC would be launched nothing before 2023, and all these comparisons made above would mean very little as a 2023 based Tesla Model S could be a completely different car.
Mercedes is moving in the right direction, with their EQ based series, and the EQS is also supposed to join the line up, and this will be their flagship sedan, expect it to deliver heavily on opulence and performance.
The electrification of the auto industry has begun, and I could not be happier about this, as this will raise other competitors to make their version of electric vehicles, and this cycle will continue until fossil fuel based cars become history. This is what is needed not only for us, but this will better the pollution and emission rate for the coming generations and most importantly, it will cleanse the environment which has continued to suffer due to the ICE based engines.