Auto Business
News
Ford v Ferrari Pt. 2 – At $30Bn, Ferrari's net worth more than Ford and GM
In spite of Coronavirus looming around, Ferrari's market capital hit the $30 billion mark with their share price rising by 7%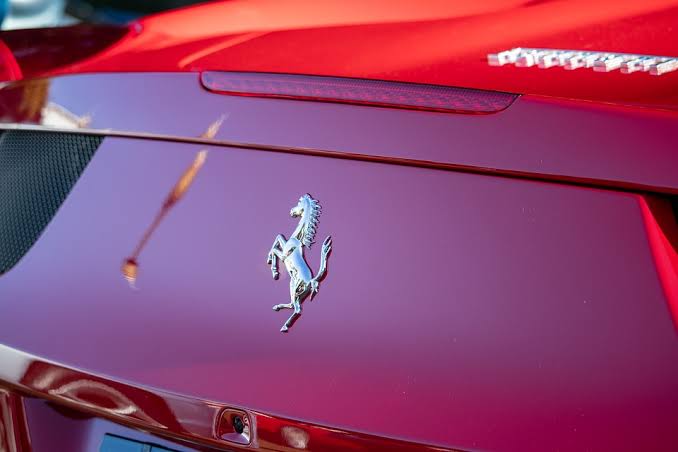 Ford and General Motors, both are massive American automakers with a large capital to support them. There is not one bit of doubt about how massive they are and what impact their decisions have on the global auto market. I mean the recent decision by Ford to cut off the Focus RS model spiked the pricing of the used ones.
In spite of everything, Ferrari has managed to get ahead of them, in terms of net worth. One would believe that Covid 19 would result in auto brands losing out of market value, but the reverse seems to have happened here, as Ferrari has reportedly attained a net worth of $30 billion. Yes! Take that in.
They have achieved this feat while their share prices managed to rise by 7%. If this continues, Ferrari could be looking to recover at quite a healthy pace. And needless to say, we could be seeing another Ford vs. Ferrari here.
Italy faced severe hardships at the hands of Coronavirus, which resulted in industries being closed for a long duration. Ferrari's Maranello and Modena production plants had been shuttered since the 14th of March, and despite this, Ferrari has achieved much better numbers than what one would have expected.
Furthermore, Ferrari has also pulled of another feat, even with their industries being closed, the prancing horse has managed to increase the total shipment of cars by 5%, which brings the total number to 2,748.
On Monday, Ferrari reached the magical number of $30.1 billion and by the end of the day this market value fell to $29.8 billion. On the very same day, GM's net worth fell below $29.3 million and Ford suffered the worst market value fall, as they ended the day at a value of $19.2 billion.
Here is something interesting, Ferrari manufactures just about 10,00 units in a year, General Motors and Ford manufacture a much larger 7.7 million units and 6.4 million units respectively.
In spite of this massive gap, Ferrari has managed to race away with a higher net worth, and this is because investors believe the prancing horse brand and exorbitant prices would help a company like Ferrari, to ride successfully against the Coronavirus tide.
The Ferrari brand is highly valuable, and the demand for their sports car has also helped them maintain a margin of 24% while the other automakers are making do with a measly 5%. Add the upcoming Purosangue SUV by Ferrari to this and you can see why this net worth number will be gaining pace rapidly. In fact, the SF-90 Stradale is a steal for the price owing to it's F1 level technology and non limited production number.
Covid 19 not only closed down the Ferrari industries and dealerships, but it also delayed motorsports events, particularly F1, in which Ferrari plays a major role, and in spite of all these obstacles, Ferrari has come out a winner.
It must be mentioned that while Ferrari's production plants were closed, they still continued to function, and they did so by providing support to Modena and Maranello via donations and funding and assisting the local hospitals.
The good news for Ferrari continues as the Modena and Maranello plants have resumed operations, albeit on a low scale, and they believe they could be working at full strength Friday onwards.