Auto Business
News
Volkswagen's ID.3 will be available for sale from the 17th of June
As Volkswagen has resumed production, they are preparing themselves for the upcoming launch of their compact electric hatchback which has gathered about 37,000 pre orders already.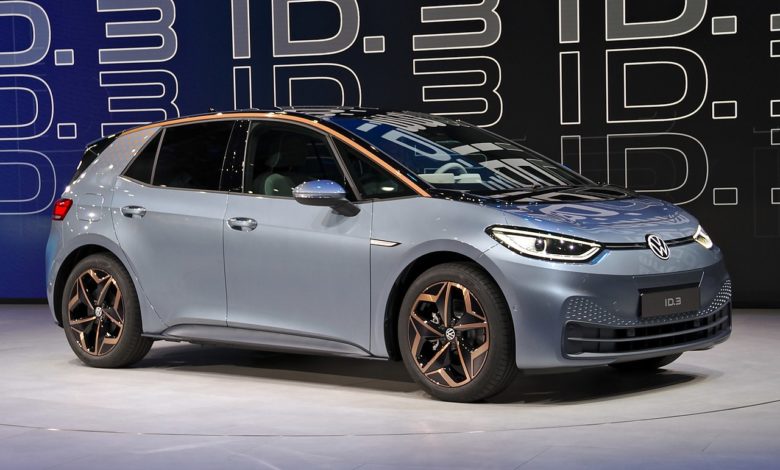 Just a week back, Volkswagen resumed production at their Wolfsburg plant in Germany, and this is not all, their factories in Bratislava and Slovakia are also now operational, though at a small scale.
The Volkswagen plants had been shut since the 22nd of March, and it was only from the 23rd of April, that the production of ID.3 resumed, albeit at a slow pace.
If Volkswagen manages to open plants across the world in the coming weeks, they could look to recover from the financial losses that they have suffered lately, and make up for the backlog that has accumulated due to vehicles not being produced.
It has been quite a while since we heard about vehicles being launched, and in that respect Volkswagen has news for us. Volkswagen's ID.3 will be available for purchase from the 17th of June.
For the past few months, the ID.3 was up for pre-orders, and in these few months, the compact electric hatchback has already collected 37,000 pre orders.
However, Volkswagen will be limiting these pre-orders to 30,000 units, probably because their factories are not completely ready to manufacture 7,000 additional units.
The individuals who have booked these 30,000 units will be given first preference to purchase the car. For now the ID.3 is exclusive to Europe for now, and other models of the ID segment will sold in North America as well.
The ID.3 is a contemporary looking vehicle, and it looks like a sporty grown up version of Volkswagen's Up. Dimension vise, the ID.3 is as long as the Golf, but due to shorter overhangs, it gains on more wheelbase which helps make the interiors of the hatchback a tiny bit more spacious.
The ID.3 will be offered in 3 variants, namely, the Pure, Pro and Pro S. The Pure will be the entry level variant which will be powered by a 45 kWh battery, providing it with a range of 260 miles as per the WLTP (Worldwide Harmonised Light Vehicles Test Procedure).
The Pure variant should be priced below the $30,000 mark in Germany and in spite of being the cheapest variant, the ID.3 will attain sport features such as 18 inch wheels, LED headlights and rear LED tail lights.
Above this variant sits the Pro, and this variant is said to have more range, quicker charging duration and this variant should be up for sale below $35,000. The Pro S is the range topping variant, as the name suggests, and it would carry forward the features from the Pro. Though, it will be more sporty, and it shows its sportiness by having 19 inch Andoya wheels, sporty interiors and 'play and pause' pedals.
A special edition variant will also be available, and it would be priced under $40,000. Volkswagen hopes to deliver the first batch of 30,000 ID3's at the same time, which shows that Volkswagen believes they are ready to produce at such a large scale.
If Coronavirus begins to ease off a bit, automakers such as Volkswagen could look to open more plants and this is good news as not only will this improve auto brands, but it will bring back employment to those who have recently been laid off.
Once launched, the ID.3 will take on the Nissan Leaf, and I hope more and more automakers look to launch cars in this segment of vehicles.