Auto Business
News
Pierce Brosnan had to persuade Aston Martin to give him an Aston for free
One would imagine that Pierce would have gotten a free Aston Martin car without much trouble as he promoted the car during his movie 'Die Another Day'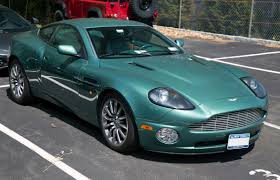 Vehicles have always played a crucial role in the Bond films, some have flown, some have been used as a submarine and some have been used as a mini tank. Amongst these outrageous yet awe inspiring vehicles, Aston Martin has provided the most number of cars for the Bond franchise, and a certain Aston Martin used in the movie 'Die Another Day' gave rise to a controversy, which was quite strange yet comical.
The year was 2002, during which Irish actor, Pierce Brosnan, starred as the debonair James Bond, in the film 'Die Another Day'. This would have been his fourth and last movie where he played the role of Bond, and during this movie, we also saw the return of Aston Martin, as the choice of vehicle used by Bond.
For some reason the franchise had briefly switched to using BMW cars as Bond's means of transport, but with Die Another Day, Aston Martin had made a comeback to the franchise. The Aston Martin chosen for this film was none other than the iconic Vanquish, which was used for its staggering looks and speed, and it also worked as mini tank, thanks to the gadgets and weapons that were added to it. And if you can recall, the next gen Vanquish after this was even more stunning.
As Aston Martin had re-joined the Bond franchise so, naturally this meant that the lead of the movie would promote it via photo opps (photographic opportunities). Thanks to the movie and promotions, Aston Martin would have gained a lot of attention of the public. In a recent interview with esquire magazine, Pierce Brosnan told that he believed he was ought to be rewarded for those 'free' Aston promotions as it was his role and promotions that made Aston Martin shine amongst the people. However, Aston Martin did not believe so and this is where things get sticky.
Aston Martin maintained that they did not have a free car to give away to Pierce and he did not take this news very well. He retaliated by not attending any events which had the Vanquish even remotely close by, suffice to say his agent would have been going through quite a painful ordeal.
The situation did however turn in Brosnan's favour as Aston Martin agreed to give him a handbuilt Vanquish as goodwill. Pierce could have easily purchased the car for himself, but some part of him felt that Aston Martin owed him a car, thus giving rise to this situation.
How are Pierce and the 2002 Vanquish doing now one would wonder? Unfortunately, in February 2015, Pierce's house in Malibu caught fire, and the Vanquish succumbed to the flames. All that is left of it are the name plates of the car, on which is written "V12 Vanquish, Handbuilt for Pierce Brosnan".