Auto Business
News
Volvo will electronically limit the speed of all its new cars to 180 kph
This speed limitation is a part of Volvo's Vision 2020 Programme. Volvo believes this will also help to reduce road traffic death to zero.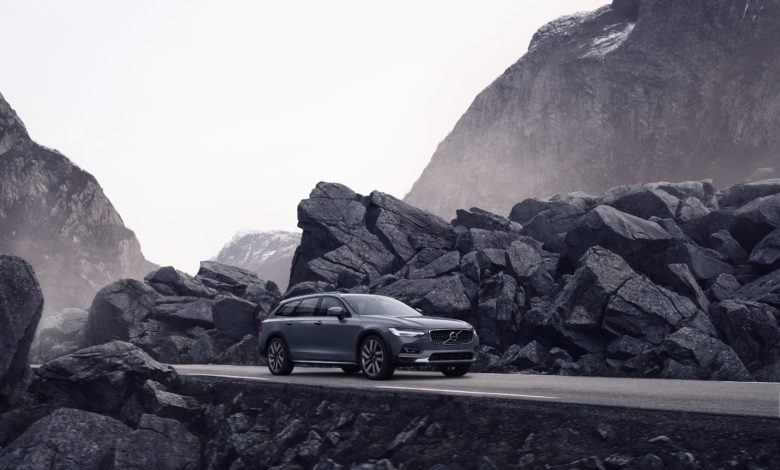 Imagine that you, my reader, just purchased a swanky $65,000 S90 or a $70,000 XC90. You are on top of the world, you are a person who loves your vehicle to have a premium build, capable of high speeds and at the same time, have state of the art safety systems to keep your family or you safe. You pull your vehicle on to the highway, and you step on the accelerator, you are just about to cross the 180 km/hr and the vehicle stops you from going over this mark, how do you feel about it? Well that is what Volvo has done, the speed of all new Volvo vehicles will be capped at 180 km/hr, and this will surely bring about subjective responses.
Now 180 km/hr (112 mph) is not slow by any means, if you drive at this speed, chances are you will receive a speeding ticket and will surely be fined. Volvo is not technically depriving us of a lot by doing this, and in return, they believe limiting the speed will actually help them reduce road accident based fatalities to 0. As much as I want to believe that this capping of speed will reduce road accidents and fatalities, I would surely appreciate Volvo providing some solid data to suggest that this 'limitation' actually makes a difference in a real world scenario. Do not get me wrong, I would be very glad if this really works, but in mind, even a speed of 180 km/hr could quite easily result in some serious accidents, so I am quite curious to know on what basis has Volvo set this limit.
Volvo has also announced that all their new cars will come with a Care Key, and this will allow the owners of the Volvo vehicles to set a personal speed limit. This is quite sensible, especially in families, where a vehicle is driven by multiple individuals, all of them would have to abide by the safe speed limit, thereby reducing the chances of collisions or accidents.
Malin Ekholm, Vice President of Volvo Cars Safety Centre, while speaking with Autocar UK said "We decided there really is no reason to go faster than 180 km/hr". "180kph is still fast, so is that going to be the end of speeding? No, it's not, but it's still a limitation. Everyone talks about speed and speeding, and we wanted to do something to show that we're serious." I am almost glad that Volvo has made this move, and I am sure that a larger part of the auto enthusiasts would find this step to be a responsible one.
More importantly, Volvo Cars Safety Centre intends on focussing especially on 'intoxication' and 'distraction' as these are 2 factors which most commonly cause road accidents. Maybe in the future we could see cars analysing the drivers driving pattern to ascertain that if he/she is drunk or not. I
I did read that Volvo high speed division Polestar, will not be limiting their speed to 180 km/hr because that would go against their "performance ethos" As much as I understand this, I cannot quite digest it, but that is just me.
P.S- Volvo,s new cars could be said to be slow and safe and this makes me feel that James May would surely love them.