Auto Business
News
Nissan's future plans show that things are far from over for the company
The Japanese Automaker who is in all sorts of financial trouble has announced their 4 year plans which will help pave the road to secure their future. As much as we were into believing Nissan was over, these plans give a whole new picture.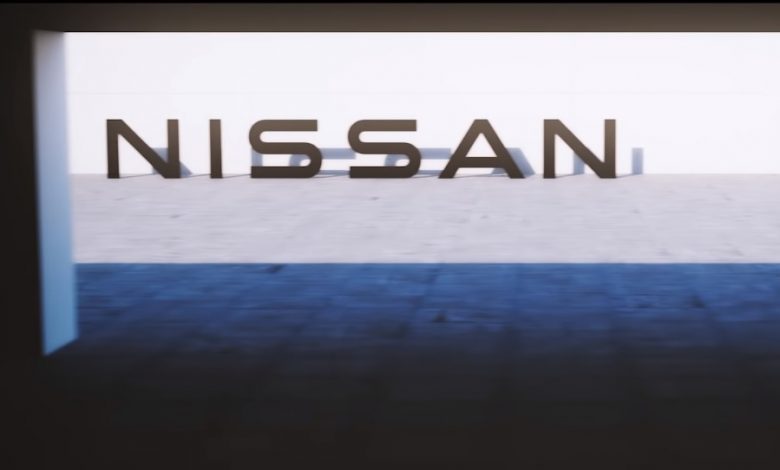 Nissan Motor Co. Ltd held their AGM (annual general meeting) where they announced their FY 2019 results. They were obviously not good enough.What was more important in the AGM is that they spoke about their future 4 year plans which includes cost rationalization and business optimization.
Due to the rough few months that Nissan has suffered lately, tracking back from the arrest of their former CEO, financial losses, scant sales, to now dealing with the Covid 19 crisis, times have been quite grueling and arduous for Nissan. Naturally, a new strategy needed to be put in place in order to ensure to not only protect their future, but to make sure that their company 'has' a future.
Nissan's CEO Makoto Uchida declared that Nissan has suffered a staggering loss of $6.2 billion dollars, and this is the biggest loss the Japanese automaker has suffered in the last 10 years. It was also revealed that Nissan's net revenue fell by 14.6% which has brought them down to 9,879.9 billion yen (which is Rs 681,644 crore). In spite of the fall in revenue, the amount seems quite massive, what is important to note here is that their net revenue at the end of FY 2018 was 11,574.2 billion yen (Rs 798,620 crore), thus proving that the fall was massive and new plans needed to be brought in to bridge this gap.
Rationalizing costs
Under Carlos Ghosn, Nissan was engaging in aggressive expansion, which resulted in Nissan manufacturing a very fast pace, but not selling in large numbers. Nissan had a global production capacity of 7.2 million units, but from these units, they sold only 4.93 million units, which just shows how much extra stock was produced and it probably just stood vacant. If you know anything about business, you probably know what unsold stock means for any company. And when it is almost 35% of the produce, the company is usually heading on the decline path of its life cycle.
Makoto Uchida said "Since two years ago, we have been looking at shifting from the expansion plan. We decided to admit our failures and correct our course." It takes a lot of courage to admit you have been wrong, but I am glad that Nissan is actively ready to make changes for the better.
In order to bring down fixed costs (worth 300 billion yen which is equivalent to Rs 21,121 crores) Nissan will be 'right sizing' their production capacity by 20% which would bring their production to 5.4 million units. Furthermore, the global line of cars will be reduced from 69 vehicles to less than 55 vehicles.
Lesser models would mean lesser production, which would lead to lesser amount of capital being spent on the manufacture process, thereby saving Nissan some money. The Japanese Automaker will also be reducing the product life-cycle, to almost less than 3 years. On top of this, Nissan will be closing down the Barcelona and Indonesia, as for Thailand, the trio's alliance (Nissan, Renault, Mitsubishi) will be be using their production plant to share resources, production, models and technology. Most importantly, Nissan are hoping to achieve a utilization rate of more than 80%.
Focusing on core markets and core products
Nissan needs to be efficient and have to focus on sales in countries where their business is relatively more successful, and on this basis, Nissan will be looking to focus on core their core markets, which are Japan, China and North America. Furthermore, Nissan will be prioritizing those segments in their range of cars which have attained global success.
Those segments for Nissan are the C and D segment vehicles, electric vehicles and their sports range. Talking more about vehicles, Nissan is looking to launch 12 new models in the coming 18 months. A video about the same has been put up by Nissan, displaying the new 12 cars which will soon join their stable. It also includes their most hyped (and rightfully so) 400Z sports car. Check out the video. The video is basically Nissan telling the world "Hold our beer, things are far from over."
Electric vehicles are the future, and Nissan understands this, because of which they will be expanding their range of EVs and electric motor driven vehicles globally, and if everything goes according to their plan, Nissan is expecting sales of 1 million EV vehicles by FY 23. Nissan brings more news with respect to the electric subject which is, Nissan will be launching 2 new electric vehicles and 4 e-Power vehicles in Japan.
Talking about technology, Nissan will be bringing their ProPILOT driver assistance system in 20 models in 20 different markets, and their plan is to have this technology in 1.5 million cars by the end of FY 23. Datsun, Nissan's low cost brand will be axed in South Korea and Russia, but it will continue in some ASEAN markets, and surely would continue to exist in Indian markets as well.
The Alliance's presence in India is not going to be altered in India, and we can continue to expect them to launch new products into their range of cars. Amongst the 3, the most exciting and game changing vehicle which will soon join the Indian market is the Nissan Magnite, which would be going right up against the Maruti Brezza, Hyundai Venue, Tata Nexon and Mahindra XUV-300.
Nissan head honcho concluded the AGM by saying "Nissan must deliver value for customers around the world. To do this, we must make breakthroughs in the products, technologies and markets where we are competitive. This is Nissan's DNA. In this new era, Nissan remains people-focused, to deliver technologies for all people and to continue addressing challenges as only Nissan can."