Auto Business
Electric
News
BMW 4-series teaser! That grille could replace dinosaur teeth in the next Jurassic Park
The one thing which is official after seeing this image is that the X7 no more has the largest grille, that laurel now belongs to the 4-series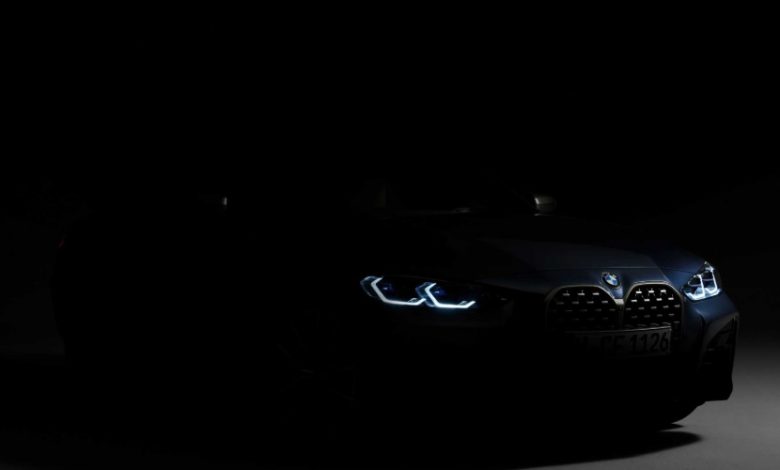 'If it ain't broke, don't fix it' is what I would want to say to BMW. I must admit, I am quite the BMW fan but in spite of being a major fan, I just could not get myself to accept that monstrous nostril styled grill on this 4-series image.
I first saw this grill design in the concept form, and I thought to myself ,"BMW wouldn't go through with this", but almost with 99% accuracy, the same grill has found its way on the i4. For the lack of a better word, I am going to say that it sports a very bold look thanks to that grill, and if you are able to ignore the grill, the vehicle looks very handsome and sporty. Any which way, this will garner a lot of attention.
Leaked images seem to have been taken right off from the brochure of the new 4, and thanks to this, (though I do not condone leaking of products) we now know what the 4's front end, side stance and different colors look like. That front end photo was anyway teased by BMW so, it is not a big shocker to me. Dare I say it, it is already growing on me.
Adjacent to the grill are the typical BMW headlamps which look quite brilliant. The 4 has been leaked in a denim metallic blue color and it seems that the different colors being offered are Alpine White, Black Sapphire, Mineral White, Bluestone, Artic Race Blue, Portimao Blue, Sunset Orange, Sanremo Green, Black Non-Metallic, Brilliant White Metallic, Dravite Grey, Frozen Deep Grey, Frozen Portimao Blue and Tanzanite Blue.
The 4-series leaked is the M440i which is believed to be the highest end variant, until the M4 lands. The engines offered in the i4 will be a lot like that of the 3 Series, and just like the M340i, the M440i will be powered by a V6 3.0 liter turbocharged, which produces 369 ps. What will make this even better to drive is the fact that it is an AWD (All Wheel Drive) and this is expected at the M440i is available as an xDrive only.
The launch is soon, and as soon as the launch event begins, we will be sure to update you on more information about it. Before you leave, there is a tad bit more information about a certain BMW vehicle, which is believed to be as powerful as the mighty Bugatti Veyron. The 2021 M5, a family sized sedan which can deliver supercar performance, perfect combination, isn't it? Details on the 2021 M5 is scant, but from the tittle tattle that we have heard, it is being said that the new M5 will an electric or a 'Power PHEV'.
Okay, this particular bit about the G60 M5 is my favorite, the M5 will be using three 250 kW electric motors, one in the rear and 2 on the front, and this ladies and gentlemen will enable the M5 to make 750 kW of power, or 1,006 (ONE THOUSAND AND SIX) PS of power. A thousand horsepower on a 5 door sedan, my word, I am amazed and I cannot wait for its launch. This essentially makes this G60 M5 the most powerful M5 of all time. The launch of this vehicle is quite some time away, as it is being expected to hit the roads by 2023 or 2024.