Auto Business
News
BMW restarts operations across India
After being closed since March 24th due to the lockdown, BMW has now managed to re-commence operations in the country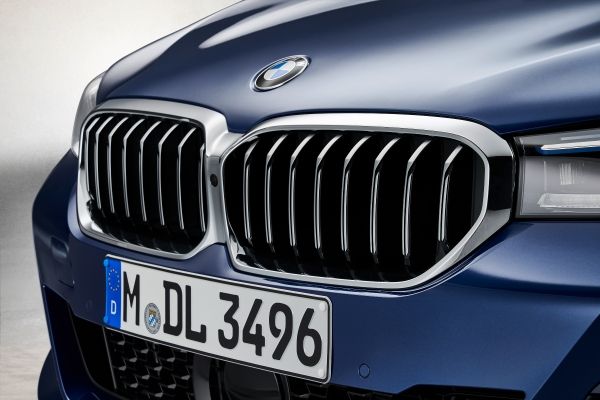 A few weeks back we had reported that BMW had resumed production in their Chennai plant. Now, the BMW Group has announced that BMW, MINI and BMW Motorrad will be recommencing operations, while following the guidelines issued by the Government. Not only has the Chennai plant resumed production, but the service centres and corporate offices in India have also been opened up. 
Opening a plant is not as easy at is seems though. Due to COVID 19, many steps have to be taken to ensure that hygiene is not compromised in anyway. While following the guidelines, BMW India will be implementing certain SOPs (Standard Operating Procedure) which will have to be followed by the employees, religiously as these procedures can quite literally be the one thing to stop the Coronavirus. Apart from the procedures, BMW will conduct health check ups and also frequently disinfect the premises within which the staff works. Moreover, they will be providing their staff with PPE (Personal Protective Equipment) and hand sanitisers as well. An industry can only function if the workers are healthy, and naturally BMW seems to have taken quite a few steps to make sure that their employees health and hygiene is maintained.
All service related staff, which could act as potential carriers of the highly communicable disease, will be wearing personal protective gear while working, and once the vehicles are given for servicing and after the servicing has been completed, the vehicle will be given back to the respective customer at the location, chosen by the owner of the vehicle.
Dealerships have also resumed operations, any customer who intends to test drive a vehicle can do so by booking the test drive at the dealership. Any customer given the current times would be anxious about hygiene within the test drive vehicles, and to ease the customers worries, BMW will make sure that the test drive vehicles are sanitised. On top of this, hand sanitisers will also be provided in the cars.
The BMW Group has gone a step further, and has also introduced 'Hygiene Packages' which will be provided in the range of vehicles/motor-bikes offered by BMW, MINI and BMW Motorrad. 3 packages have been launched –
1) Full Car Package – Vehicles using this package will be cleaned entirely, and a protective seal and protect kit will be applied.
2) Air Package – On using this package, the Air Conditioning system will be thoroughly cleaned, a 2.5 PM filter and ioniser will be added.
3) Interior Package – If one chooses this package, the interior of their car will be cleaned with products such as a glass cleaner, interior cleaner, leather care set, leather foam cleaner and microfiber cloths.
BMW India's acting President Arlindo Teixeira said "It brings us great joy to finally restart operations at our dealerships, plant and corporate office. Customers and prospects can now explore, test-drive and purchase their favourite vehicles in a safe and sanitised environment at our dealerships". Furthermore he also said,"The introduction of industry first hygiene packages for BMW, MINI and BMW Motorrad aims at enabling our customers to care for their favourite vehicles from the comfort of their home. With customer-centric initiatives such as Contactless Experience, Extended Care+ and Hygiene Packages, we will remain resolute in our promise to bring JOY to our customers at all times."