Auto Business
News
Toyota unveils the 2021 facelifted Fortuner in Thailand
The facelift receives a few cosmetic updates and a more powerful engine.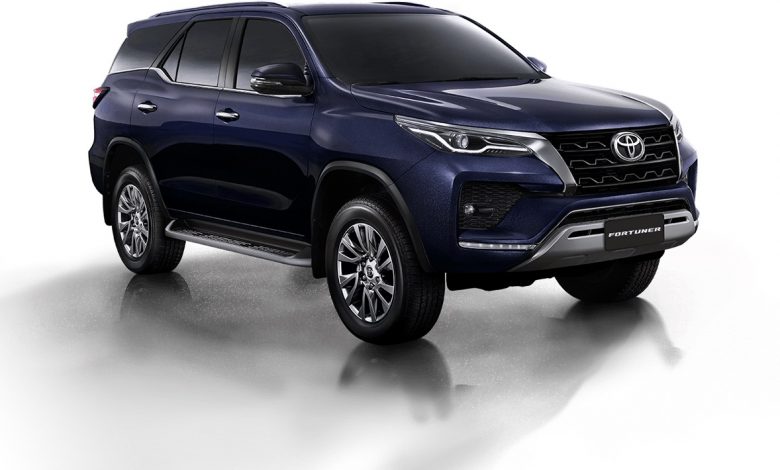 The current generation Fortuner was released almost 4 years back, and a facelift for the same has been awfully awaited. Finally, Toyota has revealed the 2021 Fortuner in Thailand, and it has gone through quite a few changes.
What is new on the outside
The 2016 Fortuner in my opinion has always been a handsome looking suv, so I was a tad bit worried if Toyota had spoilt its looks with the facelift. Well, I am glad to say that I am not disappointed with the facelifted Fortuner.
The front end now sports a new front bumper within which a large air dam has been included, the grille has been redesigned into a larger grille with a mesh pattern, and adjacent to the grille are the headlamps which have received a refreshed LED treatment. On the rear end, the taillights have become thinner and between the taillights is a new black plate.
The new Fortuner will be riding on a set of 18 inch dual-tone alloy wheels. That is not all, there is another variant of the 2021 Fortuner which will be called the 'Legender' and in this trim the Fortuner even more imposing and sporty.

The Legender model has a few upmarket and impressive looking cosmetic updates, the grille is split into 2 parts, the headlamps incorporate dual-LED projector with new set of DRLs.(Daytime Running Lights) To me, the DRLs of this Legender Fortuner is quite reminiscent of the Kia Seltos's DRLs.
Furthermore the front bumper is also tweaked and this bumper houses the new sequential LED turn indicators. Instead of the chrome finish, the Legender variant uses a black finish, which surely looks much better. Other changes include dual-tone paint options, black finish on the rear as well and 20 inch alloy wheels.
What is new on the inside
The 2016 Fortuner's cabin was rather dull, and things seem quite similar on this new model as well. However, in terms of technology there have been a few new updates, the older infotainment system has been replaced with an 8.0 inch media system and unlike the older one, this one now supports Apple CarPlay.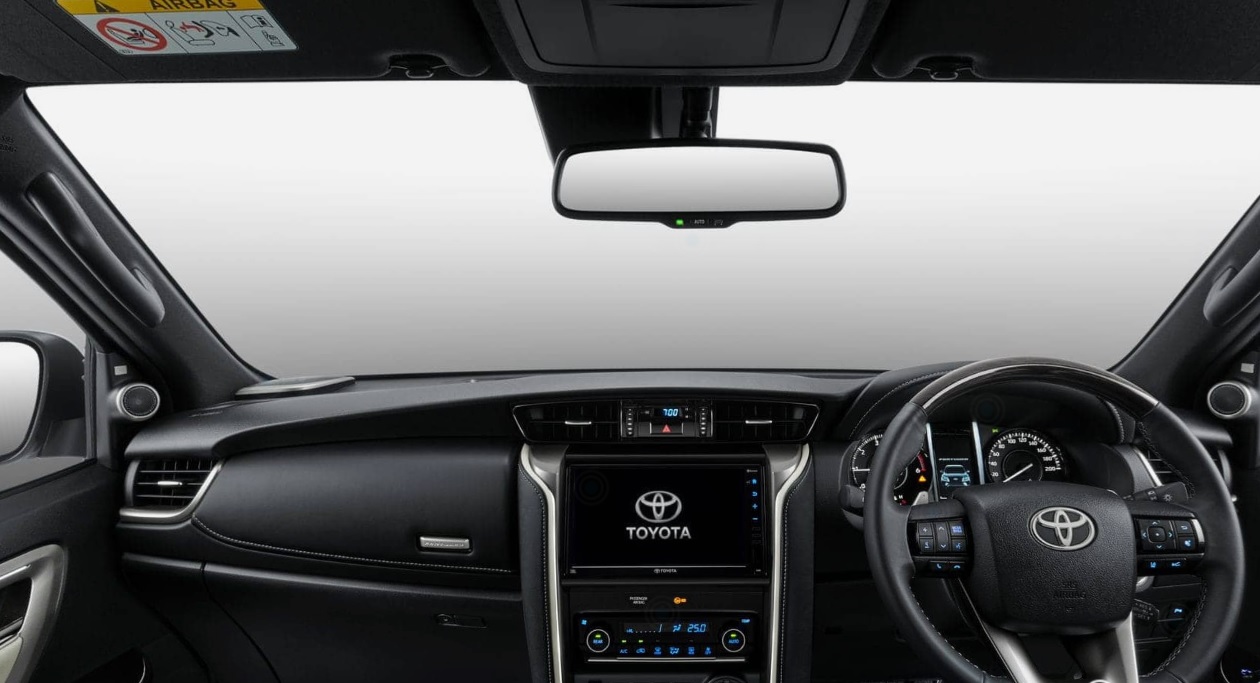 A 9-speaker system works in tandem with the infotainment system, and other new inclusions are in the form of wireless charging, electrically adjustable front seats and a 360 degree camera which would be a boon while parking this mammoth sized SUV. Ambient lightning has also been included in this Fortuner, and this would surely light up the cabin.
The top-spec Legender variant gets a few premium features such as a larger 9-inch media system, 7 airbags and an exhaustive list of safety features. The point is, if you didn't like the interiors of the old car just like me, there is nothing that will make you like this one anymore. (Especially with that goofy and cheap looking digital clock) But, if you loved the old one's interiors, you're gonna love these too!
What is new under the hood?
In India, the Toyota Fortuner uses a 2.8 liter diesel engine, which makes around 177 HP and this engine recently became BS6 compliant. This very engine has been upgraded and power has received a substantial boost as the horsepower has been increased to 204 HP while torque has also increased by 50 nm to 500 nm. Now THAT is what I call an upgrade.
This engine has been mated to a 6 speed automatic, but for manual enthusiasts, a 6 speed manual will be offered as well. In other markets, the Fortuner is also available with a 2.4 litre diesel engine which produces 150 ps and 400 nm of torque.
What would be the price of the 2021 Fortuner and when will it be available in India?
The facelifted Fortuner does look sportier and plusher than before, and this would naturally result in the sticker tag being more expensive than before. Also, do not expect the 2021 Fortuner to come anytime soon to India, with launch taking place in our markets in 2021. Once it releases, it would take on its long time rival Ford Endeavour and Mitsubishi Pajero Sport, and the battle between these 3 titans would surely be a great battle to witness.