Auto Business
News
Tesla discreetly purchased an automated manufacturing firm to build factories
Back in 2016, Elon Musk thought of a factory as a 'product', and wanted a machine which could build machines.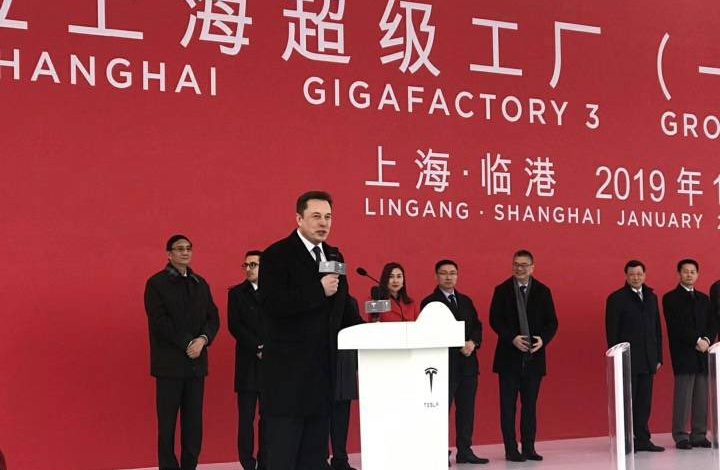 Just when Tesla was finally expecting to match supply with the aggressive demand its vehicles have, COVID-19 stuck. Lockdowns and factory shutdowns meant that Tesla could not operate its plants for a better part of one month. So how do you quickly pick up manufacturing after such a scenario? For Musk, the answer is to buy firms that automate the process of "Factory" production! Elon Musk's Tesla has been keeping an eye on manufacturing firms, and has actually gone on to even purchase a few firms of this nature.
Compass Automation, an Illinois based company, which specialises in creating equipment used by automakers for manufacturing products, has been snapped up by Tesla for undisclosed sum. Furthermore, not only did they manage to buy the firm, and they did so back in December 2017. Such was the discreet nature of this acquisition, that no media reports ever came out on the same.
I tried finding out more about 'Compass Automation' but turns out their website has been disabled, however it has been confirmed, thanks to Electrek that Compass Automation has an expertise in building automated assemblies. Something like this would surely make a factory only more efficient. But this was not the only manufacturing firm Tesla was interested in buying. in the same year, they had acquired a manufacturing firm called Perbix. 
Most of us, are so drawn by Tesla's vehicles that nobody really paid attention to how Tesla was following Elon's vision of 'focussing on manufacturing.' Elon Musk said "We realized that the true problem, the true difficulty, and where the greatest potential is – is building the machine that makes the machine. In other words, it's building the factory. I'm really thinking of the factory like a product." Now this may sound really confusing but if you read into it, it sort of does make sense.
Musk was particularly taken by Brian Greviskes, the CEO and President of Compass Automation. After buying Compass Automation, Musk made Greviskes the director of the automation development engineering wing of Tesla. Greviskes and his team worked on preparing designs for the famous Gigafactory Berlin.
Elon's horizon of thinking is not confined to the automotive world, and this helps him to come up with creative ideas such as this. Elon turned manufacturing into an equation and used physics, and he explained this equation by saying,"When you think of a manufacturing facility, for a given size of factory, the output is going to be volume times density times velocity. If you look at our factory and say what is the density of useful to non-useful volume. It's crazy low. It's like 2 or 3 percent if you look volumetrically – not on a footprint basis.
He further went on to say "Then you look at velocity. What is a reasonable expectation for the exit velocity for the vehicle coming out of the factory. You might think that some of the most advanced car factories in the world are very good at making cars and they are maybe making a car every 25 seconds – that sounds fast, but actually, if you say the length of the car plus some buffer space is approximately 5 meters so it's taking 25 seconds to move 5 meters.That's 0.2 meter per second or not much faster than a tortoise." By doing so, Elon believes that he could increase the speed of vehicles being produced from 2/3 % to 20/30 %. Will he able to make this a reality, that is still to see, but this as a concept, this almost appears to be groundbreaking.