Auto Business
News
Jeep reveals the (not so)new Compass – New under the hood, rest is all the same!
The Compass looks quite very much the same, will the facelift, new features and engine options be enough to make it relevant ?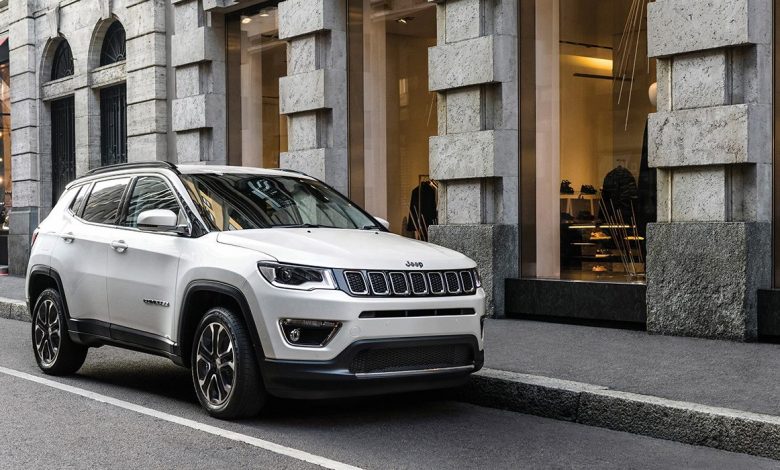 I will not lie, I expected much more from FCA (Fiat Chrysler Automobiles). There were rumours running about suggesting that the 2021 Compass would sport a very different look, but the 2021 Compass seems just like the current generation Compass, with a few design updates, technological enhancements and availability of a new powertrain. Just a week back, I had typed down an article about what we could expect from the refreshed Compass, and it seems that some of my assumptions have come true. 
What is new on the outside of the 2021 Compass ?
If you are my reader can make out some mentionable differences between the current gen Compass and the facelifted Compass, please comment it here or email me, because to my eyes, they look nearly the same. After very careful observation I did realise that there are a few changes, the grille has been tweaked a tad bit with chrome inserts and the honeycomb mesh pattern, but the grille continues to use the traditional Jeep seven-slat design.
The headlamps have gone through an almost negligible revision, and the front bumper has been slightly modified. The rear end looks almost identical to the older Compass. The 2021 Compass wheels will have 6 optional wheel designs, which will vary from 16 inch to 19 inch, and 5 new exterior colour options. Maybe FCA believed that this design was near perfect, and decided to not mess with it, and thus, this was the 'facelift' that we have received. But I promise you, park the current generation and 2021 Compass together, and you would not be able to find out which is which.
What is new on the inside of the 2021 Compass ?
Changes on the inside are minimal yet notable, the Compass will now use an 8.4 inch infotainment display which will be using Jeep's UConnect 5 system. This media system supports different digital such as Amazon's Alexa, Apple's CarPlay and Android Auto, and one cool feature about this system is that its software can be updated via OTA (Over The Air) updates. Furthermore, this infotainment system has a few other tricks as well, 'My Car' and 'My Remote', services like this can provide the owner of the vehicle with crucial information about the car, and it can also allow the owner to remotely lock/unlock the car, with just a touch of the button on their smartphone.
What are the mechanical updates and safety features on the 2021 Compass ?
The most significant changes have taken place in the powertrain department. A new 1.3 litre engine turbocharged petrol engine from the FireFly engine family has been brought in. In its manual 6 speed form , it produces 128 hp and in its 7 speed DCT configuration, it makes 148 hp. Both these variants have a torque of 270 nm, and power is sent only to the front wheels. Another engine, a 1.6 litre diesel engine is also offered, and this engine is good enough for a 118 ps, 320 nm of torque, and it is coupled with a 6 speed manual transmission.
A few markets will be provided with an optional plug-in hybrid version which is powered by a the new 1.3 litre petrol engine and this engine works in tandem with an electric motor. This variant will be able to churn up either 190 or 240 ps, and it will be available only as a 4WD.
The 2021 Compass gets a list of safety features such as Blind-spot monitoring, adaptive cruise control, parking assist, cross-traffic alert, multiple airbags, ABS (Anti-Lock Braking System), EBD (Electronic Brakeforce Distribution), forward collision warning, lane departure warning, adaptive cruise control.
When can we expect the 2021 Compass in India ?
The refreshed Compass will be launched firstly in South America by the second half of this year, and an India launch can be expected sometime in 2021. When the Compass drops in India it will be taking on the new Skoda Karoq, Volkswagen T-Roc, Hyundai Tucson, Tata Harrier, Kia Seltos and Hyundai Creta. Will it be able to survive in such a competitive segment, only time will tell.