Auto Business
News
The next generation BMW X1 has been spied
A subtle facelift was given to the X1 this year which suggests, that the launch of the next generation X1 will not take place anything before 2022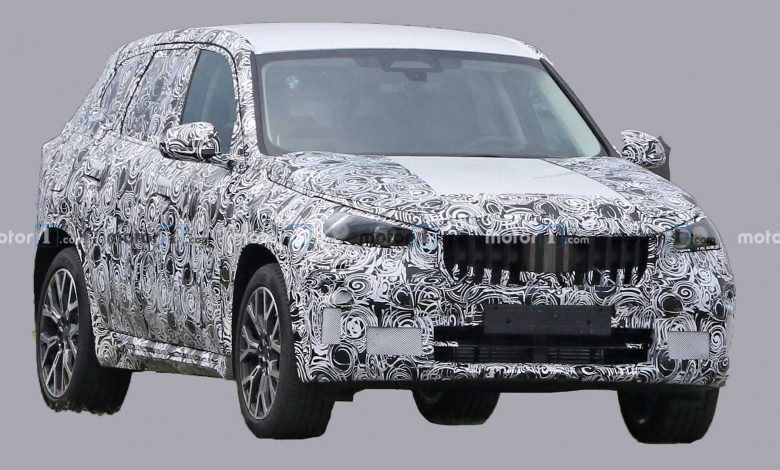 Images of the next-generation X1 with heavy camouflage have surfaced on the internet, courtesy Motor1. The X1 received a significant facelift in 2015, and since then it has been refreshed, though on a small-scale. So in a way, the X1 is due to get a substantial update, and it is no surprise that the next-gen X1 has been spied.
BMW has been on quite a roll lately, they unveiled the 2021 5 er, 6 er GT, the M3 and M4 will be revealed in September, most recently the talk of the town has been the 4 series, and with respect to launches, they intend on releasing the X2 xDrive25e PHEV in 1 month, for European markets. Now the BMW X1 2022 prototype has been spotted, and a few evident changes have been observed.
Starting with the grille, because let's face it, lately BMW has been under fire for the styling of its grilles. The 2022 X1's front fascia sports a larger grille than the current gen X1, but it is not enormous as the one on the 4 series, or X7. This could prove that BMW will be changing the design of their grilles in the future, should we be prepared for more polarizing styles ? The headlights and taillights have been tweaked, with considerable changes on the back. The rear end of the 2022 X1 seems to use a spoiler on the roof, the rear window has been pushed back almost near the tail lights, and the bumper is placed a lot higher than the current X1.
Information on its powertrain is scarce, but it is being believed that the 2022 X1 would be powered by an ICE based engine, a plug-in hybrid and an all electric motor. Furthermore, the electric X1 might go by the name of iX1 and will most probably be positioned under the electric iteration of the X3. It will be quite some time before we get more details about the X1, and until then, we will have to make do with spy-shots.