Auto Business
News
BMW is looking to replace the 3GT with the 3 Series LWB (Long Wheelbase)
This new longer version of the 3 Series could land on the Indian shores by mid 2021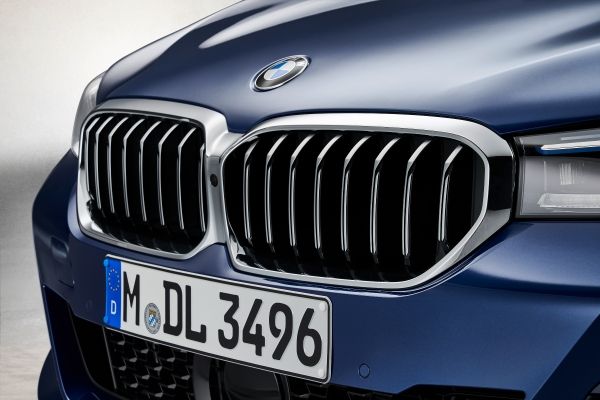 I am particularly impressed with BMW lately, primarily due to the fact that are continuing to launch/unveil cars after cars, in spite of COVID-19 looming about. The latest BMW vehicle which has me feeling quite excited is the LWB version of the 3 Series. The 3 Series GT has been discontinued almost globally, and it seems like BMW wants to place the LWB 3 er in its place. The 3 er GT was a strange vehicle to most people, yet I always appreciated the concept on which the vehicle was built. But then, the vehicle had lost its practicality. Now that the 3 GT is gone for good, the LWB 3 Series might just be the best option to bridge the gap between the 3 Series and the 5 Series.
Let's talk about what the LWB 3 er will offer. For starters, this upcoming sedan is a 110 mm longer than the regular 3 Series, and its total length sits at 2,961 mm. And this is not all, the leg room is 43mm more as well, so tall people, this vehicle may just be your pick if you are in the market looking for a luxury sedan, under the 55 lakh mark. Longer the vehicle, more roomier would it be and the leg space it offers would be more than adequate as well. Fun fact, this LWB 3er is even longer than the 3 GT (2,920 mm), making this vehicle quite a long car.  the interiors of the stretched out 3 Series will extremely plush, and will be filled to the brim with technological gadgetry. A panoramic sunroof, ambient lightning which is so pleasing to the eyes and senses, very snug and comfortable rear seats, these are just a few things which make this longer version of the 3 Series so very compelling.
On the powertrain front, it is believed that this limousine like 3 Series will be powered by 2 engines, a 2.0 litre turbocharged petrol engine, making 258 ps. The other engine which might be offered is a 190 ps creating diesel engine. Driving the regular 3 Series has always made for a delightful and sporty experience, expect things to be the same or even better with this longer iteration of the 3 er. Sans the extra length, the LWB 3 Series will sport a 'L' badge, making it easy to differentiate between the regular 3 er and LWB 3 er.
On launch, the 3 Series GT will have a host of rivals, such as the Skoda Superb, the Camry Hybrid, and other relatively smaller sedans, like the Mercedes Benz C Class, Audi A4 and Jaguar XE. The normal 3 Series is priced at around 41 lakhs (ex-showroom), naturally we could expect the LWB 3 Series to cost anything between the 45 to 55 lakh mark (ex-showroom). Launch dates are not certain, but post June next year, we could see it reaching our country.