Auto Business
News
Lamborghini will no longer attend motor shows
If this indeed true, then the unveiling of the Sián FKP 37 was their last vehicle to have been part of a motor show event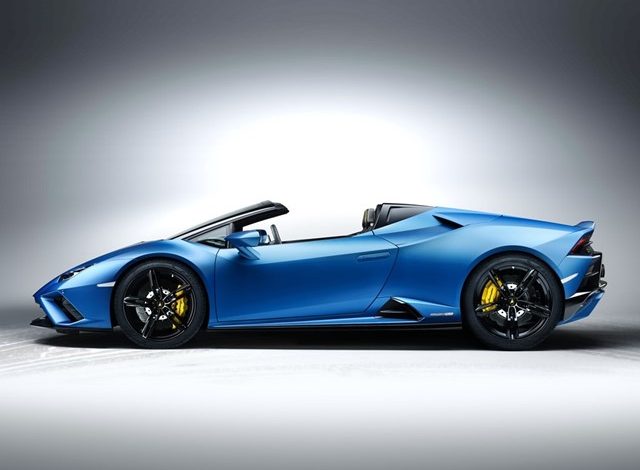 Coronavirus has lead to global Motor Show events being cancelled or postponed, left right and centre. The latest show to be cancelled was the the 2020 New York Auto Show. Now, news suggests that Lamborghini will abandon the idea of being a part of motor shows, and they would rather hold private events, where they would not have to share the the floor with other vehicles.
No one can fault Lamborghini's idea behind this. Even I agree with their idea of pulling out of these events, and looks like a step in the right direction. Katia Bassi, the chief marketing and communications officer of Lamborghini in an interview with Autocar said, "We decided to abandon the motor shows because we increasingly believe that to have an intimate relationship with the customer is key and motor shows are no longer aligned with our philosophy." Motor show attracts a huge crowd, but for a niche up-market segment of brands like Lamborghini, such events do not increase sales as the crowd is filled with more enthusiasts, and less customers. Furthermore, attending such events is not cheap either, automakers have to shell out quite a lot of money to secure their place during such events.
Bassi also went on to say, "Motor shows in their traditional format have provided an opportunity for people to see new cars and technologies under one roof in a timely way, but influences such as the internet and social media have fundamentally changed that traditional motor show role." Probably a decade back, the significant way of bringing your vehicle under the notice of the public was by showcasing it at motor show events. However, times have changed, technologies have become substantially more advanced, and social media can be used by automakers to showcase their vehicles. Not only is this a more convenient method, but cheaper as well, and this helps both parties, party one being the automaker who wishes to show the vehicle to the world, and they could do so without having to pay any charge as they would have to during a public motor event. Second party is the spectator, who would not have to pay to see a car, and could see the car in the comfort of their home (or wherever they would like).
It is a fact that the number of people attending these motor shows over the last few years has begun to fall, which just goes on to show that the concept of motor shows is beginning to feel a tad bit redundant. And add to it a pandemic like COVID-19, you know large scale trade shows are not the way to go anymore. I feel digital showcasing and private events will be the way forward for automakers to display and unveil their vehicles.
The marketing boss of Lamborghini said that they would still go on with the events which was exclusive to their customers. She furthermore mentioned that these exclusive events could involve "unveils of exclusive new cars in special locations, exclusive tours and driving programmes for both customers and prospects, and lifestyle events where we can invite our clients, prospects and VIPs to join other like-minded people in appreciating many different aspects of the Lamborghini brand". That being said any kind of event which results in large crowds being assembled would surely be avoided, especially in the coming months.
For those enthusiasts who will miss seeing the vehicle in its physical form at Motor events, Lamborghini has an alternative. Lamborghini intends on using AR (Artificial Reality) and VR (Virtual Reality) to make their launch/unveil events more interactive. We actually covered the launch of the Huracan EVO RWD Spyder and this launch was a digital one. Lamborghini incorporated AR into this event which made it quite fun for the mobile spectators.
Another important topic which the marketing head spoke about was that of the 'young demographic' customer base. "You can imagine we are between the millennials and Gen Z and therefore, to have their inputs in what they see Lamborghini should be in the near future is important to us. Having their input would give us the opportunity to make a predictive marketing strategy," said Bassi. And she is right, according to a statistic, 20% of the Lamborghini customers are under the age of 30, and therefore, the needs and wants of the younger generation need to be catered to.
In order to make the brand relevant amongst the coming generation, Lamborghini is partnering up with gaming console brands, which would feature the various Lamborghini bulls in their games. Examples of the same are Gran Turismo from Playstation, Forza Motorsport on the Xbox, and many more could be expected in the coming time. Bassi summed it up by saying,"this is a way to talk the language of the young generation." Though that precise demographic might not be able to today afford the hefty price tags that Lamborghinis carry, it is important for the company "to grow the myth to increase the coolness and the enthusiasm around the brand".
I am all for the steps taken by Lamborghini, each one of them have been taken after careful thinking, and by doing so they have ensured that they remain relevant in the coming future, and in a way, they have with respect to marketing, made themselves future ready.