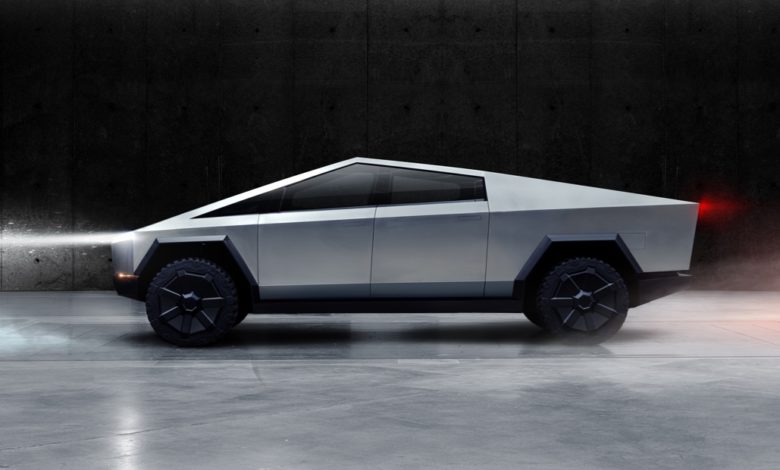 3D artist Slav Popovski put up an animation on Twitter where he was fishing from a Tesla Cybertruck, whilst the Cybertruck is wading through deep waters. Now, this is not real, it is just an artist's creative render. However, things became significantly interesting when Tesla CEO Elon Musk replied to this by saying, "I think we could make that work… ".
Musk as an individual, has been known to make bizarre statements, but surprisingly enough, he has often lived up to the bizarre statements that he has made in the past. Whether it was the cold air thruster which is apparently being used in the upcoming Tesla Roadster, or the Boring Company, or the flamethrower or the fart app, Elon has seen them through and made them into a reality. As for the 'cold air thruster' though we cannot say it has been incorporated yet, but it is believed that it is being used in the Roadster.
This would not be the first time that a Tesla vehicle's water wading abilities have been spoken about. Back in 2016, a Tesla Model S owner had driven his vehicle through a flooded tunnel (Watch a Tesla Model S drive (or swim) through a flooded tunnel [Video]_) and on seeing this Elon Musk tweeted, "We *def* don't recommended this, but Model S floats well enough to turn it into a boat for short periods of time. Thrust via wheel rotation." In theory, the Model S could well in fact be used as a boat thanks to the battery pack being sealed and waterproof.
The Cybertruck is supposed to hit the markets by next year, which is still quite far away, but the idea of it being waterproof is just bewildering, but I would accept this feature with open arms. An electric suv, with sports car-like performance, and now apparently it could even support amphibious skills, this surely is going to be a game-changing suv.