Auto Business
Hyundai has sold more than 97,000 units of the Venue in India, within a year of its launch
97,000 units sold in India, and 7,400 exported to international markets which brings the the total tally of sales to over 1 lakhs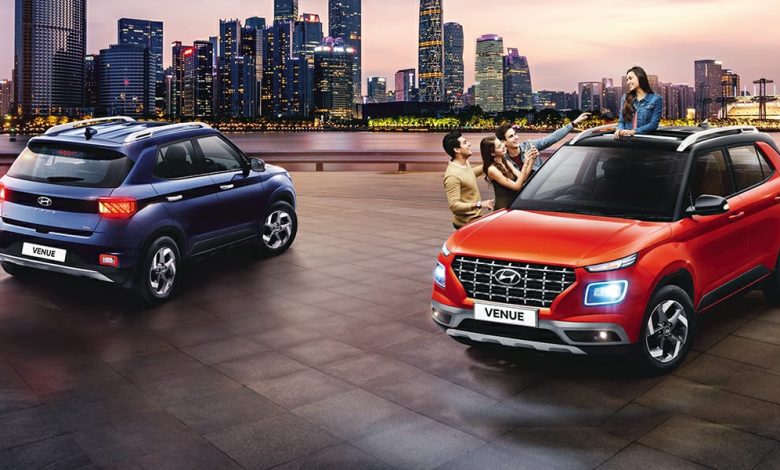 Hyundai Venue, the Korean automaker's first subcompact SUV, has completed a year in India, and it would surely be one to look back on. In this one year, the Venue has sold more than 1 lakh units. And between the months of January-May in 2020, the Venue was the highest selling model from its segment.
44% of the Venues sold were those of the 1.0-litre turbo-petrol trim and from these, 15,000 units of the turbo variant used a 7 speed DCT transmission. During the months of March- to June in 2020, the 1.5 litre diesel accounted for 30% of the total sales. Interestingly, Hyundai claims that 30,000 customers chose to purchase the Venue which was supported by their BlueLink Connected Technology, which also means that 30k customers bought the higher/top end Venue.
The Hyundai Venue is powered by a 998 cc petrol turbocharged powertrain which creates a generous 118 ps and 172 nm of torque, and this engine can be coupled with either a 6 speed manual or 7 speed DCT. Another petrol engine on offer is the 1.2 engine making a puny 82 ps-115 nm of torque while being paired with a 5 speed manual transmission. For the diesel fans, there is a 1.5 litre, 4 cylinder option which is good enough for 99 ps-240 nm of torque, and the transmission offered in this variant is a 6 speed manual. Being a Hyundai, it has an exhaustive set of features, the prime ones being, an 8 inch infotainment system which supports Android Auto and Apple CarPlay, Blue Link technology, an electric sunroof, wireless charging, multi-function steering wheel, start/stop engine, automatic climate control and many others.
The Venue does very well both on the powertrain front and on the features, and due to this reason it has managed to sell the numbers it has. While being in the market, the Venue has found rivals in the Maruti Suzuki Brezza, Tata Nexon, Mahindra XUV 300 however, things are going to get more interesting as soon the Toyota Urban Cruiser, Renault Kiger and Kia Sonet are also going to enter this segment. By 2021, the Nissan Magnite too will be going up against this segment and naturally the heat in this competition is soon going to increase 10x.