Auto Business
News
The 2021 Geneva Motor Show could very well still take place
Switzerland's largest yearly event had been cancelled this year due to the Covid-19 crisis. In fact, just a few days ago, the organizers chose to cancel the 2021 Geneva Motor Show as well. Now though, there is some new information.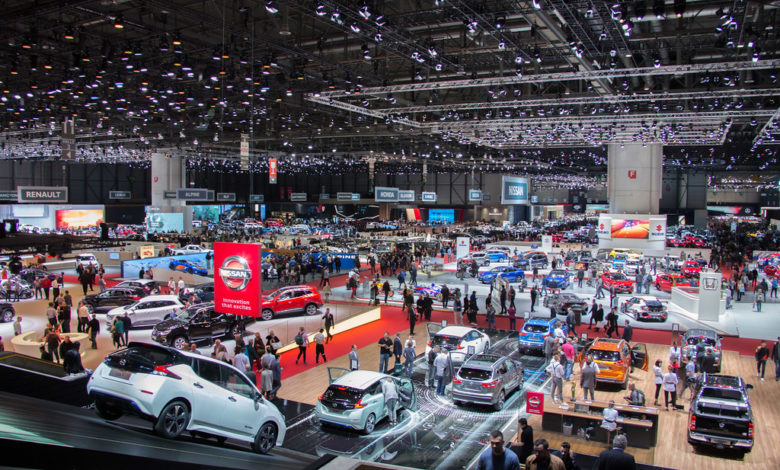 Just 6 days back, the organisers of the Geneva Motor Show announced the cancellation of the 2021 event. The primary reason of doing so was the high costs associated with conducting the event, and major automaker brands had decided to pull out of the 2021 motor show, thereby forcing the organizers to scrap it.
In our article, we had covered why and what caused the show to be cancelled, in detail. Furthermore, due to the heavy losses incurred because of the absence of a 2020 event, the Foundation of the Geneva International Motor Show (FGIMS) decided to sell the motor show to Palexpo SA, who are responsible for running the Geneva Exhibition center. Apparently, they are ready to sell the show to them for a reported amount of $15.9 million. The question then is whether Palexpo SA agree to this purchase amount?
According to reports, the Geneva Motor Show generates north of $200 million, and an event of this nature being axed has some major financial implications. However, in a turn of events, Palexpo SA is figuring out ways via which the event is held in 2021 and in the future as well. 80% of Palexpo SA is owned by the local Geneva State authority government, and they too will be a part of the discussions where decisions pertaining to the future of the Geneva Motor Show will be spoken about. Palexpo SA's Director General, Claude Membrez said, "From what I know in the trade show business, if we lose the date it's too difficult to come back." He also went on to talk about the massive purchase price, and said, "We heard they wanted to sell the show to us, but this was the first time we heard the amount and the amount is huge!"

If by some way, the 2021 Geneva Motor Show does end up taking place next year, expect it to be a much more small scale event. Many automakers will not be returning back to the even anytime soon, and some of them have chosen to not take part in motor shows, for good.
Instead, they have opted to display their vehicles in private events, via the digital platform, is this a representation of the fact that Motor Shows are beginning to reach the end of their timeline? One of the automakers who has chosen to not attend motor shows is Lamborghini and they actually even went on to unveil their Huracan EVO RWD Spyder, digitally.